We had only just got used to Olivia Colman playing Queen Elizabeth in Netflix's 'The Crown', but now it looks like her predecessor will be back for a brief stint in season 4.
Claire Foy, who starred as the monarch in season one and two, has been spotted on set during the filming of season 4 of 'The Crown' in what's thought to be a flashback scene.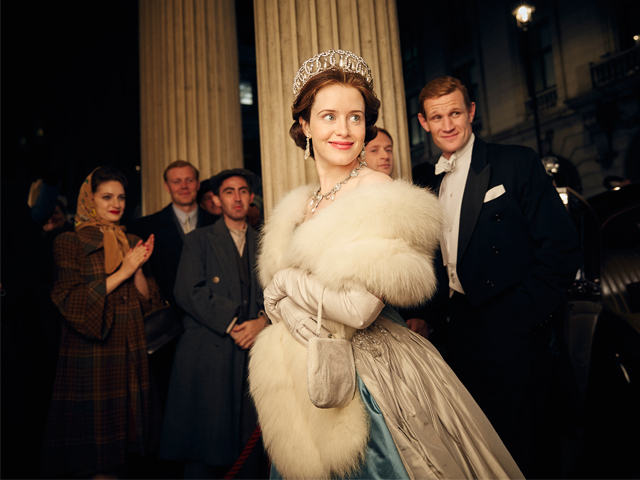 Wearing a white dress and pearl necklace, Foy looked to be recreating the Queen's 21st birthday speech. The famous radio broadcast was recorded during a tour of South Africa in 1947.
There were rumours last week that Imelda Staunton would be taking on the role of the queen for season 5. However, Netflix responded saying, "We are currently filming season 4 of 'The Crown' but have not commissioned any further seasons as yet, therefore any news on casting remains pure speculation."