All the leaves are brown, and the sky is... blue? Yep, autumn has well and truly hit, and you know what that means - Halloween.
With so much choice out there and plenty of horror classics to choose from, we've chosen a selection of horror-filled movies for you to load up this spooky season. And for those of you with a gentler demeanour, we've included a few titles that you'll enjoy too. Here's the list of the scariest Halloween titles on demand for 2020.
Amazon Prime
Amazon Prime Video offers up a rake of scary titles.
'Welcome to the Blumhouse'
A new concept, and a very welcomed one indeed, Amazon has done the unthinkable and added four new Blumhouse titles to its arsenal for Halloween. The production company is known for its horror-filled titles such as 'Insideous', 'Sinister', and 'Get Out'. The four horror titles that have been added are 'Black Box', 'Evil Eye', 'Nocturne' and 'The Lie'.
'Midsommar'
Ari Aster and A24's disorientating horror movie is like no other. Starring Florence Pugh, Jack Reynor, and Will Poulter, 'Midsommar' sees a group of young Americans attend the traditional Swedish summer festival. But nothing about this "trip" is anything that they've experienced before, and ends up being a living nightmare.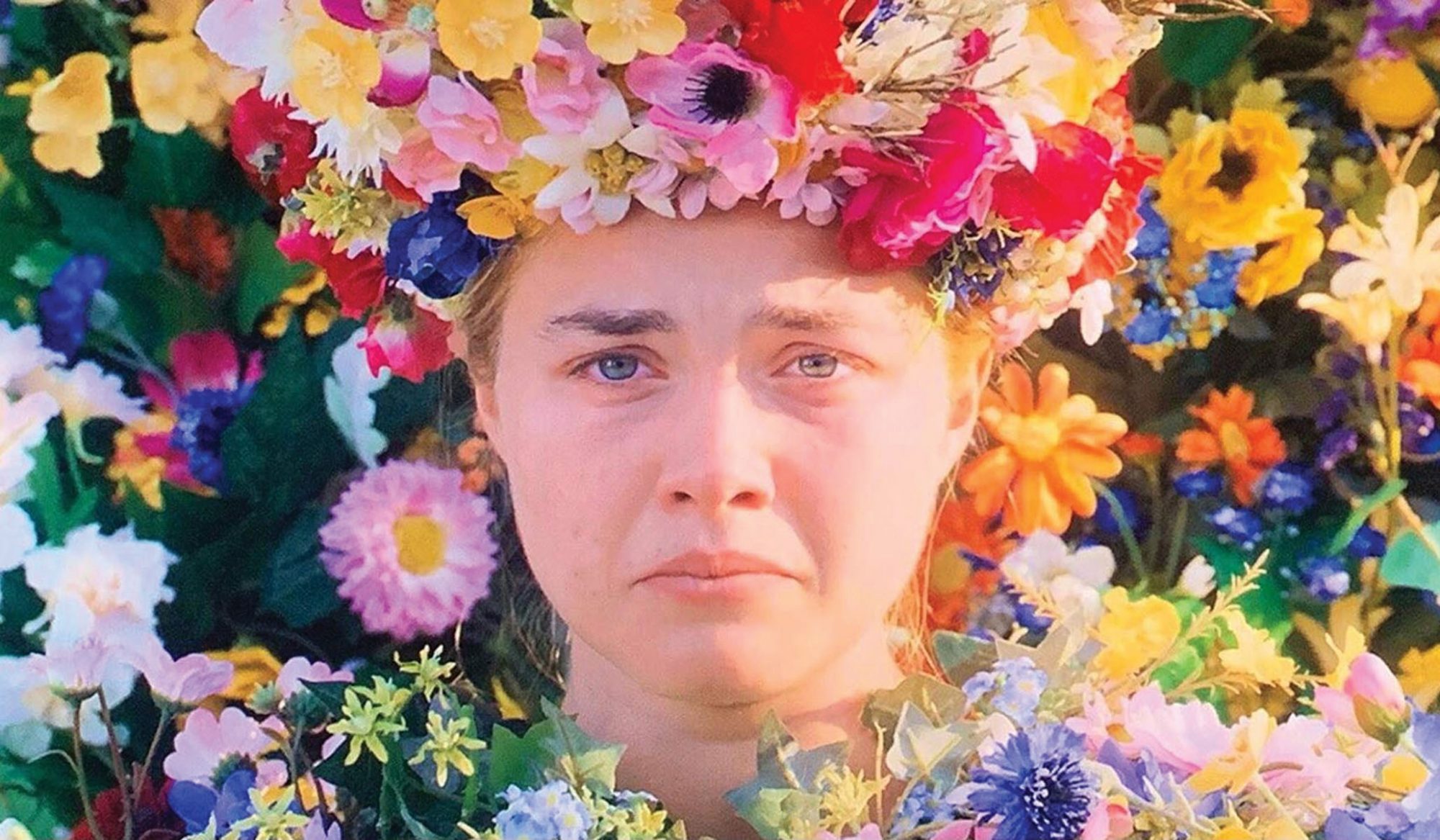 'The Shining'
Without a doubt one of our most recommended Halloween titles on demand this year, or any time of the year, really. The Stanley Kubrick and Stephen King classic sees Jack Nicholson don the mask of struggling writer Jack Torrance, who goes a tad bit mad while cooped up in an elaborate hotel in the middle of winter with his wife and son. Redrum...
'Insidious'
It's a horror movie - so naturally, there's going to be a creepy kid involved. 'Insidious' is one of the few modern-day movies out there that will genuinely scare the absolute bejaysis out of you. Another James Wan entry, this one deals with demons, astral projection and seances. Scary as hell - don't say we didn't warn you.
Netflix
Just a selection of four super creepy titles available on Netflix.
'Halloween'
This is the 2018 entry in the horror franchise and one which deserves your undivided attention. Jamie Lee Curtis' Laurie Strode returns for one more (final?) jaunt into the world of masked madman Michael Myers. Set in the present day, coming face-to-face with the man who has haunted you for 40 years isn't easy for Laurie - but it makes for one hell of a horror movie.
'Psycho'
Halloween is the perfect excuse to watch an Alfred Hitchcock classic - but this is the 1998 remake that you might have missed. More suspenseful than the original, it stars Vince Vaughn, Julianne Moore, and Viggo Mortensen. If the 'Psycho' remake doesn't do it for you, Hitchcock's 'Vertigo' classic is also available on Netflix (or the 'Bates Motel' prequel TV series starring Vera Farmiga is a solid choice too).
'The Conjuring'
Now we're talking horror. When 'The Conjuring' released back in 2013, it became so highly regarded that it spawned a whole horror legacy. What made director James Wan's movie so haunting is that his tale is based on real events. Focusing on demonologists Ed and Lorraine Warren, the pair uncover secrets in an old farmhouse which leads to unexplainable happenings down in the cellar and all those inevitable exorcisms.
'His House' (Out on October 30)
A brand new title heading to Netflix that looks like a truly uncomfortable watch this Halloween. An arthouse style-movie, giving off stong 'Get out' vibes at the same time, this is sure to be a must-watch for thriller lovers. A life new for a young refugee couple doesn't seem to go to plan... One of the newest and best Halloween titles on demand you'll see this year.
Sky Cinema and NOW TV
Sky Cinema and NOW TV have two new creepy additions which some viewers may have missed in cinemas.
'The Lighthouse' (Out on October 25)
In case you missed it in cinemas last year, the mysterious Robert Pattinson and Willem Defoe thriller will be hitting Sky Cinema and NOW TV very soon. How will these two lighthouse keepers stay sane on a remote island off the coast? Not very well it seems...
'The Invisible Man' (Out on October 30)
Elisabeth Moss from 'The Handmaid's Tale's stars as Cecilia Kass, a woman who finally gathers the courage to leave her abusive relationship with scientist Adrian Griffin (Oliver Jackson-Cohen). However, after learning that her ex has died under mysterious circumstances, Cecilia believes that he is somehow still haunting her. But is it all in her head...?
Disney+
And of course, here are some not-so-scary titles from Disney.
'Hocus Pocus'
Sistaaaas! If you have a Disney+ subscription, no matter what time of the year really, this is such a worthy watch. Great for introducing the little ones that might not have seen it before (and those who aren't so little anymore), join Bette Midler, Sarah Jessica Parker and Kathy Najimy for the ultimate Halloween throw down.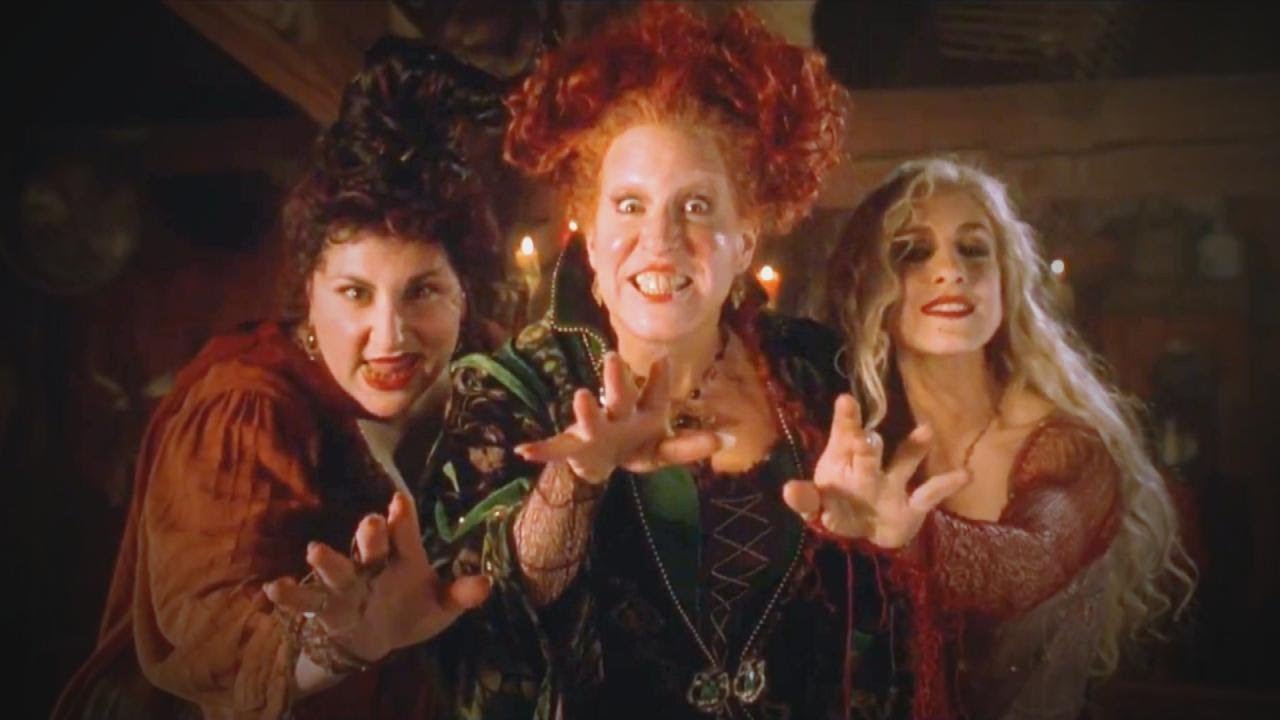 'Halloweentown'
Estranged grandmothers are just the best, aren't they? Especially when they're a witch. In this Disney movie, Marnie and her younger siblings travel to Halloweentown, which is a place many creepy and ghoulish creatures lead normal everyday lives. Marnie gets dealt with the news that she too is a witch, and attempt to stop some bad guys in the town. There are three sequel movies too, so that's your Halloween sorted. 
'The Nightmare Before Christmas'
We've always wondered whether this is a Halloween movie or a Christmas movie. But hey, at least it means that 'The Nightmare Before Christmas' makes its way onto two separate movie lists every year. The Tim Burton animation is perfect to watch this time of year, with creepy characters, singalong songs, and that perfect mix of Halloween-meets-Christmas spirit for this time of the year.
'The Simpsons Treehouse of Horror'
There are 30 episodes of 'Treehouse of Horror' to watch over on Disney+, which would make for one serious Halloween marathon. From Marge becoming a witch to be burned at the stake, to Mr. Burns being a blood-thirsty vampire, to Bart having a twin chained up in the attic - it's a worthy feat to undertake for any fan of 'The Simpsons'.