Disney+ has today revealed when we can begin watching the new sitcom as well as plenty of other upcoming TV series and recent cinema releases.
There are a number of highly-anticipated titles hitting the streaming service over the coming months, and we finally have a release date for when we can start watching the spin-off series 'How I Met Your Father'.
With subscription numbers continuing to climb, after less than two years since it arrived in Ireland, Disney+ has also launched a new advert that promotes some of their newest releases for later this year. The service is hoping to make everyone aware that it's not just children's and family titles available, but also content more geared towards the adults of the household.
'Pam and Tommy' | From February 2
Starring Lily James and Sebastian Stan as the titular duo, the eight-episode series follows Pamela Anderson and Tommy Lee before, during and after their private VHS sex tape was uploaded to the internet for everyone to see.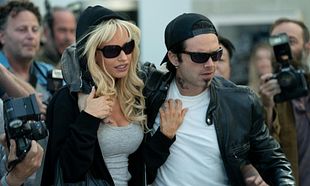 'The King's Man' | February 9
Following its theatrical release in cinemas this winter, this February will see the third entry in Matthew Vaughn's action series get its Disney+ debut. Starring Ralph Fiennes, Tom Hollander, Rhys Ifans and many more, this is a prequel get during WWI.
'The Walking Dead' Season 11, Part B | From February 21
The end is nearly here for fans of the series, which has been on our screens since 2010. The second batch of eight episodes of the season begins this February, with the final episodes arriving later this year.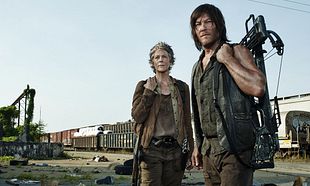 'How I Met Your Father' | From March 9
Hulu's spin-off/sequel series with Hilary Duff and Kim Cattrall begins streaming this February fresh from its US debut earlier this January. Set in the near future, and living up to its name, it will see mother Sophie tell her son the story of how she met his father while living in the age of dating apps and limitless options.
'Turning Red' | March 11
Sipping theatres and going straight to Disney+ is the latest Pixar release. 'Turning Red' is set in Toronto, this cute animation will focus on Mei, a 13-year-old who, without warning, turns into a huge red panda once she gets stressed.
'The Ice Age Adventures of Buck Wild' | March 25
Another animation hitting Disney+ in March, this time from Walt Disney Studios, is a sequel to one of the most beloved animation franchises. This sixth entry sees Simon Pegg return to voice the weasel known as Buck Wild.
'Moon Knight' | From March 30
This sixth MCU/Disney+ series looks like it could quite possibly be the darkest series we've seen so far from Marvel Studios. Starring Oscar Isaac and Ethan Hawke, 'Moon Knight' will introduce a new superhero with a troubled past and a more supernatural presence.
'The Dropout' | Coming Soon
Money. Romance. Tragedy. Deception. This limited series tells the story of Elizabeth Holmes (Amanda Seyfried) and the Theranos corporation, which is an unbelievable tale of ambition and fame gone terribly wrong. How did the world's youngest self-made female billionaire lose it all in the blink of an eye?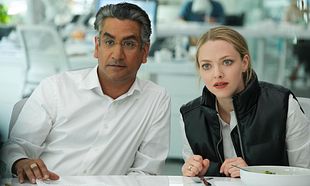 'West Side Story' | Coming Soon
And finally, the big musical release of 2021 'West Side Story' will be heading to Disney+ later this year. Steven Spielberg's vivid adaptation of the stage musical and 1961 film will be available to stream in the coming months.
'The Kardashians' | Coming Soon
Yes, the Kardashians are infiltrating Disney+ very soon. They will be bringing their exciting next chapter to Disney+ in this new, intimate journey into their lives, featuring Kris Jenner, Kourtney Kardashian, Kim Kardashian West, Khloe Kardashian, Kendall Jenner and Kylie Jenner.
'Pistol' | Coming Soon
Based on legendary Sex Pistols guitarist Steve Jones' 2018 memoir, 'Lonely Boy: Tales from a Sex Pistol', the biographical miniseries offers a fascinating new perspective on one of rock's greatest ever stories. Famed director Danny Boyle is attached as the director and producer of the series.