If you can believe it, April is just around the corner. And as we settle into another few weeks remaining safely indoors, it's high time we looked forward to what we can expect to look forward to on Netflix next month.
Here's our picks of the best Netflix content in April.
Original Netflix Series
'Too Hot To Handle' - April 17
A reality series that we just know everyone in the country is going to be glued to, 'Too Hot to Handle' is the next big dating reality show. Based all around the idea of celibacy, ten hot singles will be competing to win the $100,000 grand prize - but can they keep it together? There's no kissing, no heavy petting, and no self-gratification of any kind allowed. And most importantly - all of the contestants will remain completely sober.
'#blackAF' - April 17
Coming from Kenya Barris, the Emmy-nominated creator of 'Black-ish', '#blackAF' stars Rashida Jones, Iman Benson, and Scarlet Spence in a new family comedy series that will be providing the laughs as well as the tumultuous lives of each of the characters.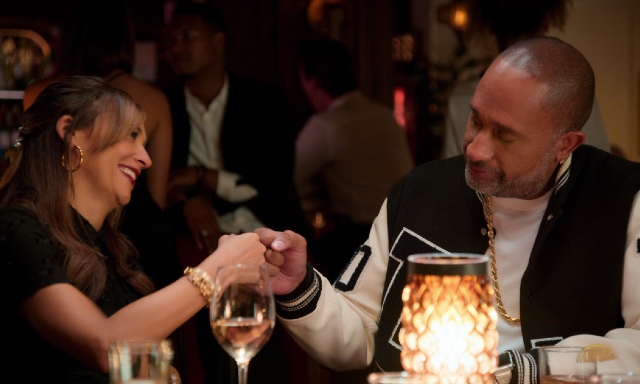 Cooked with Cannabis - April 20
Long gone are the days of pot brownies and marijuana cookies. In 'Cooked with Cannabis' top chefs from around the world, as well as some special guests, are competing against each-other as they create incredible cannabis-infused culinary masterpieces, bringing a whole new meaning to the word "baked." 
'Absurd Planet' - April 22
A quirky nature documentary series coming right at us just when we need it, 'Absurd Planet' will see critters going about their everyday lives as Mother Nature herself narrates this funny science series. 
'After Life: Season Two' - April 24
Six brand new episodes following the life of Ricky Gervais' character Tony, who is desperately trying to be a better person despite still holding onto the grief of losing his wife. Expect plenty more of what we've seen from season one, as well as new characters from Peter Egan ('Downton Abbey') and Ethan Lawrence ('Bad Education').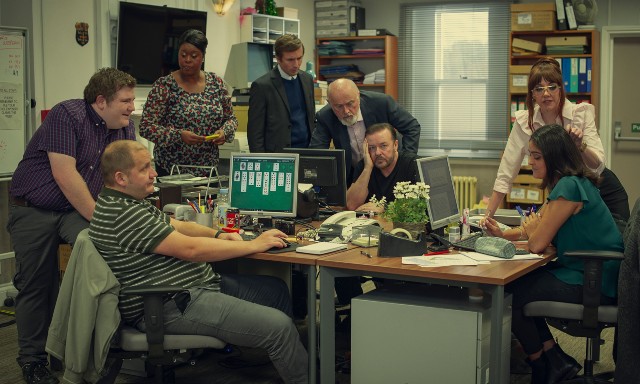 'Never Have I Ever' - April 27
Created by 'The Office US' and 'The Mindy Project' star Mindy Kaling, comes a coming-of-age comedy series inspired by her real-life. She'll tell the story of a young, first-generation Indian American girl adapting to her teenage life. 
Original Netflix Movies
'Coffee & Kareem' - April 3
A new action/comedy starring Ed Helms from 'The US Office' and 'The Hangover', sees him play a goofy police offer named James Coffee, who begins a new relationship with Vanessa Manning (Taraji P. Henson). Unfortunately, Vanessa's son Kareem (Terrence Little Gardenhigh) plots their break-up and it leads to an unintentional buddy-cop movie with hilarious results.
'Love Wedding Repeat' - April 10
Starring Sam Claflin ('You Before Me'), and Olivia Munn ('X-Men: Aocalypse', 'Ride Along 2') comes an innovative romantic comedy all about the power of chance. Jack (Claflin) lives multiple alternate versions of his sister's same wedding day, each one seeing him juggle a fresh new obstacle. All Jack wants is the perfect wedding day for his little sister - and to get his own happy ending.
'The Willoughbys'
Two servings of Ricky Gervais is being added to the Netflix content in April, as he plays a house cat in this cute new animation feature. 'The Willoughbys' sees four children attempt to get rid of their neglectful parents, as they reckon they can handle themselves pretty well without them. The movie has the voice talents of Terry Crews, Will Forte, and Maya Rudolf.
'Extraction' - April 24
An action-packed thriller starring Chris Hemsworth? Yes please. Hemsworth plays Tyler Rake, a fearless black market mercenary with nothing left to lose. But when an already deadly mission approaches the impossible, will he be able to keep his wits about him? The edges of your seat are about to get frayed. 
Original Documentary
'How To Fix A Drug Scandal' - April 1
This limited four-part series follows the arrest of crime drug lab chemist Sonja Farak in 2013, who was arrested for tampering with evidence. However, when new details begin to emerge as to Forak's drug addiction, all parts of the criminal justice system is put under a microscope. The docuseries delves deep into how the actions of one single crime lab employee can potentially impact tens of thousands of lives.
'A Secret Love' - April 29
Produced by 'American Horror Story' and 'American Crime Story' creator Ryan Murphy comes a real-life love story between two closeted professional baseball league women. Terry Donahue and Pat Henschel kept their relationship secret for many years, and this documentary movie takes a look back at their incredible journey together from when they first met until today. 
'Murder to Mercy: The Cyntoia Brown Story' - April 29
Back in 2004, 16-year-old Cyntoia Denise Brown was arrested in Nashville, Tennessee, for murdering a 43-year-old man who picked her up for sex. Denise was tried as an adult and sentenced to life in prison. This film looks at the flaws of the American justice system and shows how much progress has been made since her conviction.