There are some truly exciting shows winging their way onto our screens for the month of March, and here's a round-up of the very best.
Whether you've got a Netflix, Amazon Prime, Disney+, Sky or NOW TV subscription, there's something for new for you to tune into this month. Here are nine new TV series.
'Your Honor'
Sky Atlantic & NOW TV, available now
Back in his first leading role in a TV series since 'Breaking Bad', Bryan Cranston stars in this gripping ten-part series which earned him a Golden Globe nomination. The legal thriller sees him play a well-respected judge who tries to protect his son after he becomes involved in a hit-and-run incident. 'Your Honor' is adapted from an Israeli drama named 'Kvodo'.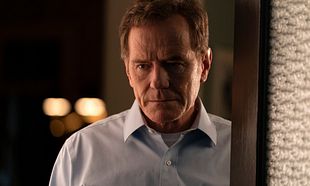 'Murder Among The Mormons'
Netflix, March 3
'Murder Among The Mormons' will be a three-part documentary series based on bombings that shook Salt Lake City in 1985. At the time, the three pipe bombs shocked the Mormon community as they dealt with the deaths and injuries which followed. This docuseries will take a comprehensive look at this heinous crime, as investigators attempt to uncover the truth of what happened.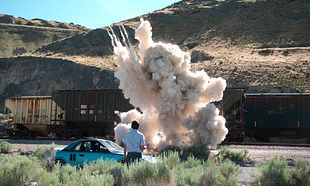 'Last Chance U: Basketball'
Netflix, March 10
The team behind Emmy-winning docuseries 'Last Chance U' will tackle a new sport this time around. 'Basketball' promises to be another honest, gritty look inside the highs and lows of community college sport, and for the first entry in the series we will follow the exploits of the East Los Angeles College Huskies.
'The One'
Netflix, March 12
Are you ready to head into the future where your soulmate could be determined by a single strand of your hair? Dark and mysterious, we envision 'The One' will be a provocative series once that will get people talking. It comes a month after Amazon Prime debuted their own similar series 'Soulmates', so it will be interesting to see which series is the victor in the match-making/sci-fi genre.
'Sky Rojo'
Netflix, March 19
Another new TV series to add to your Netflix list is 'Sky Rojo', a new Spanish series from the same creators as 'Money Heist' and 'La Casa de Papel'. The action/dark comedy sees three women end up in an almighty mess, going on the run, and be chased by two gun-wielding henchmen. Fun, frolics, and frantic storylines are a given.
'The Falcon and the Winter Soldier'
Disney+, from March 19
With 'WandaVision' leaving a more than satisfying taste in our mouths (we're completely guessing here - at the time of writing there's still the finale to watch), there's an MCU-shaped hole left on our TV screens. We're expecting this to play out as more of a straight-up action/buddy-type series, but given its predecessor, we could be in store for anything.
'The Irregulars'
Netflix, March 26
Inspired by Sir Arthur Conan Doyle's novels on Sherlock Holmes, 'The Irregulars' will ramp up the supernatural in a new young adult TV series. Starring a different version of the renowned detective and his sidekick Doctor Watson (played by Henry Lloyd-Hughes and Royce Pierreson this time around), the pair will ask for the help of a group of street kids to solve the more out-there cases in a Victorian-era London.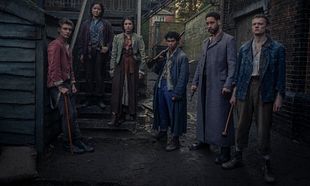 'The Mighty Ducks: Game Changers'
Disney+, March 26
Quack, quack, quack, quack! Yes, you better believe it, 'The Mighty Ducks' are back on our screens. This time around, it's getting a Disney+ series, and it stars Lauren Graham as the mom who cares way too much about her kid's ice hockey team. 'The Mighty Ducks' would be nothing without Emilio Estevez, and so Gordon Bombay will be making his glorious ice-hockey return too.
'Invincible'
Amazon Prime, March 31
Steven Yeun voices 17-year-old Mark Grayson, who is just trying to live his average, teenage life. It's far from normal however, as his father, voiced by J.K. Simmons, is your typical run-of-the-mill superhero. 'Invincible' is based on the comic book from Robert Kirkman, the creator of 'The Walking Dead', and boasts an incredible voice cast including Mark Hamill, Sandra Oh, Zazie Beetz, Gillian Jacobs, Zachary Quinto, Jason Mantzoukas, Mahershala Ali, and Seth Rogen.