Brought to you by: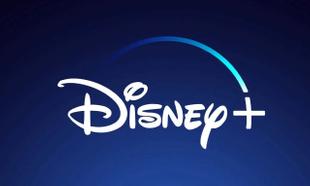 The newest Marvel series has landed on Disney+ and we hope you'll join us in being rather excited about it all.
Without a doubt, 'Loki' on Disney+ already has a lot of people talking. But right now we've lots of questions that need answering. What did the God of Mischief get up to after making his escape during 'Avengers: Endgame'? What the hell is the mysterious TVA? And where is Richard E. Grant?
Here's why our third venture back into the MCU fold might be the most talked-about Disney+ series yet.
Loki is back on our screens
Tom Hiddleston returns as the quick-witted and smart-mouthed Asgardian trickster. Reprising his role as the titular comic book character, this is the first time we'll be catching up with him since his escape during the time heist in 'Avengers: Endgame' via the Tesseract, which contains the Space Stone.
Although he sadly met an early end during 'Avengers: Infinity War' at the hands of Thanos, the movie sequel shows Loki managing to create a different timeline whereby this never happened, thus upsetting time itself. This is the reason why he's being held at the TVA (Time Variance Authority), and where our journey with him is expected to begin. But has he managed to cheat death? It's certainly not his first time doing so.
Tom Hiddleston leads a cracking cast
Alongside Tom, 'Loki' on Disney+ boasts a number of other famous faces joining in on the Marvel action. Owen Wilson will play the role of Agent Mobius M. Mobius, who is an official working for the TVA. Gugu Mbatha-Raw stars as a member of the court, while Wunmi Mosaku appears to be playing a military-style officer.
Sophia Di Martino will also make an appearance, as will Richard E. Grant. This final casting is an important one to note, as Richard has not yet appeared in any promotional images or trailers for the series.
This is Marvel after all, so it's safe to say that there will probably be a cameo or two along the way too. One such cameo which might make an appearance is...
Is that Black Widow in the teaser?
For a brief second during the trailer for 'Loki', we see what appears to be a red-haired woman looking out over Vormir. Many fans are speculating that this could be Black Widow, AKA Natasha Romanoff (Scarlett Johansson), who sacrificed herself on the planet during 'Avengers: Endgame'.
But could it be an entirely different character altogether? When you think about it, it's not really Marvel's style to reveal something this big in a trailer. We'll just have to sit tight and watch all six episodes to find out.
More multiverse madness
Given his escape route during 'Avengers: Endgame', Loki has probably upset the inner workings of the TVA. And they seem like they're pretty cheesed-off with him about it all. However, as we can see in the trailer above, the God of Mischief continues to run afoul and appears to make matters all the worse throughout the series.
We see Loki wearing different outfits, disguises, and inserting himself in different high-stake scenarios - something he is a natural at - meaning that there could potentially be different multiverses and timelines at play. And to be honest, we wouldn't expect anything less from the God who faked his death and pretended to be his father, Odin (Anthony Hopkins).
There could be more seasons on the way
What's better than one 'Loki' series on Disney? How about multiple! Even before we watch this series, we already know we're going to be hungry for more Loki once it finishes up. Luckily, rumour has it that the series is set up in such a way that multiple seasons could be made of the character.
Marvel Studios VP of Production and Development, Nate Moore, said in an interview to IndieWire recently that the series "lends itself to multiple seasons in a way where it's not a one-off", which is great news for Marvel fans should it come to light.
'Loki' is available to watch now on Disney+. Find out more or sign up at DisneyPlus.com for just €8.99 per month.