Brought to you by: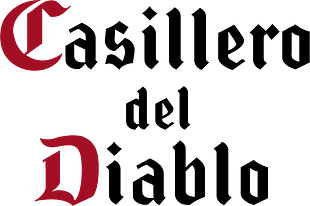 You're going to need something to watch while all of those Easter eggs hatch open.
We're all in need of a movie pick-me-up these days. So, we decided to do all of the hard work for you and trawl through each on demand service to choose the most heart-warming Easter movies that you should be tuning into this weekend.
We've chosen a range of brand new and classic throwback movies to get you in the mood for all of the Easter egg eating you'll be doing.
Without further ado, here are 10 heart-warming Easter movies, courtesy of the wine legend Casillero del Diablo.
'Coming 2 America' (Amazon Prime)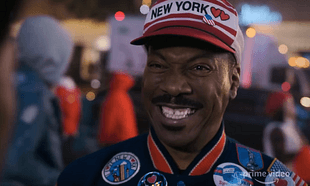 Amazon did well for securing the rights to the sequel of one of our favourite '80s movies ever. Releasing over 30 years since we first met King Akeem (Eddie Murphy) and his trusty sidekick Semmi (Arsenio Hall), it feels as though nothing has changed in 'Coming 2 America' all these years later. The laughs still pack a punch, and ultimately the movie is a perfect two hour getaway that fans of the '80s classic will love.
'Mamma Mia' (Netflix)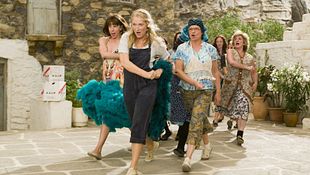 When all is said and done, is there a more heart-warming Easter movie than 'Mamma Mia'? Seriously, this is a genuine question. The all-star cast of Meryl Streep, Pierce Brosnan, Amanda Seyfried, Colin Firth, Julie Walters and every other big name attached ensure that you will be the dancing queen of your household, which is the name of the game this weekend.
'Casanova' (Disney+)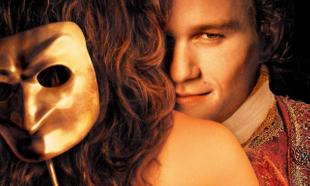 We have to put in at least one cheesy pick on our heart-warming Easter movies list, and we reckon 'Casanova' ticks all of the boxes. The 2005 hit is the classic tale of love, deceit, and all of the hilarity that goes along with Heath Ledger's Giacomo Casanova pretending to be multiple people all at once. It's bound to work out well for him in the end, right?
'Bird of Prey' (NOW & Sky Cinema)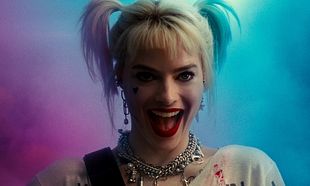 'Birds of Prey (and the Fantabulous Emancipation of One Harley Quinn)' would have been the longest movie title to be released during 2020, were it not for the arrival of 'Borat Sebsequent Moviefilm'. Even though this is a superhero movie, who says it can't also be heart-warming? It follows the escapades of Harley Quinn, brilliantly portrayed by Margot Robbie, and as action pictures go, it has more plenty heart than you would expect.
'Crazy Rich Asians' (Netflix)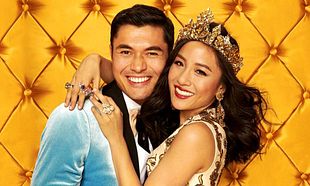 'Crazy Rich Asians' may have only been released three years ago, but it's quickly become a rom-com classic in our eyes. Starring Constance Wu as Rachel, she quickly learns that her boyfriend Nick's family has some pretty high standards when it comes to who dates their son. Oh the drama of it all. The movie also just so happens to be the highest-grossing romantic comedy in a decade, no big deal or anything.
'Back to the Future' (Sky Cinema & NOW)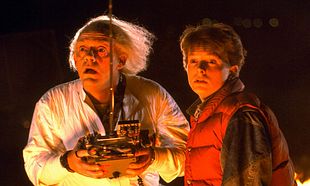 Watching all three entries in the 'Back to the Future' franchise is typically reserved for Christmas time, but with the world the way it is currently, we're shaking things up a little to suit our feel-good movie needs. Join Marty McFly and Doc Brown as they head back, forward, and way far back again in their DeLorean time machine.
'The Farewell' (Amazon Prime)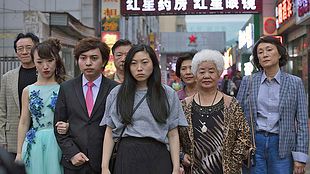 In our opinion, this is one of the most heart-warming Easter movies that we have on our list. If you are looking for something a little bit different, but totally breath-taking, dramatic, and wholesome, then 'The Farewell' is the title for you. The stellar Awkwafina leads the movie, as a granddaughter who refuses to abide by her Chinese family's traditional rules surrounding her ailing grandmother.
'The Life Aquatic' (Disney+)
Director Wes Anderson can do no wrong in our books. Yet, as we very impatiently await the arrival of his newest venture 'The French Dispatch', we'll happily rewatch all of his previous releases on repeat. The often underrated 'The Life Aquatic with Steve Zissou' is still a firm favourite with us - no matter what the critics say.
'La La Land' (Netflix)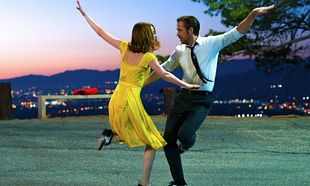 What's more heart-warming than a musical making our list? How about two! The five-time Oscar winner (let's not talk about THAT moment), is a true joy to behold and deserves all of the recognition it has received over the years. Emma Stone and Ryan Gosling star in one of the most uplifting stories we've seen in recent Hollywood history - and that ending is one we'll never forget.
'One Night in Miami...' (Amazon Prime)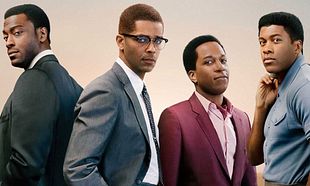 Our final pick is another recent addition to Amazon Prime, which has two Oscar-nominations attached to it. 'One Night in Miami...' is a "what if?" movie that sees political activist Malcolm X (Kingsley Ben-Adir), boxing champion Muhammad Ali (Eli Goree), pro footballer Jim Brown (Aldis Hodge), and soul singer Sam Cooke (Leslie Odom Jr.) meet during the 1960s. Dramatic, remarkable and poignant, this is one of our top picks for the weekend ahead.
Lastly, don't forget to enter our Easter competition here, to win a gourmet hamper and wine package, all sponsored by Casillero del Diablo.
Make the most of Easter weekend with a bottle from Casillero del Diablo's vast range of wines - so unique that they are protected by the Devil himself!
Enjoy alcohol responsibly.