Brought to you by: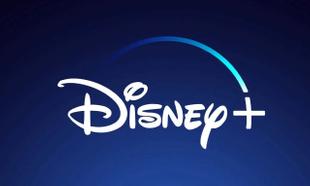 Streaming on Disney+ from today, it's a race against the clock in the latest high-stakes MCU series. Hawkeye (Jeremy Renner) must clean up the mess left from a myserious young woman and make quick work of the bad guys, all while trying to make it home in time for Christmas. It's all in a day's work of a retired superhero...
Marvel Studios' 'Hawkeye' is an original new series set in post-blip New York City. While former Avenger Clint Barton, aka Hawkeye, watches the latest hit musical on Broadway, 'Rogers: the Musical', we're introduced to his biggest fan, and also his future partner in crime, Kate Bishop (Hailee Steinfeld).
Kate has unfortunately gotten herself mixed up in a rather sticky situation, and the pair must team up with one another in order to unravel a wicked underground criminal conspiracy. With all of that in mind, 'Hawkeye' has a shot at being one of our favourite Disney+ series of the year.
Introducing... Hawkeye 2.0?
It's a well-known presumption that Clint Barton will be hanging up his infamous bow by the end of 'Hawkeye', making way for the next generation of superheroes to step forward - and it certainly feels like that's what we're going to be getting here.
Kate Bishop's storyline introduces her character as someone whose life was heavily impacted by Hawkeye during the New York City attack from 'The Avengers'. With a curious personality and a slight pendant for mischievousness, it doesn't feel like this is a brand new character entering the MCU fold. Kate feels like she's been here all this time, along with her one-eyed doggie companion.
It Packs A Festive Punch
Arriving on Disney+ exactly one month before Christmas Eve, 'Hawkeye' leans heavily into the festivities to deliver an action-adventure with all of the holiday trimmings.
We can probably count the number of action films or TV series set during this period ('Die Hard' being one of them, which will also be available to stream on Disney+ from December 3, FYI) on one hand, so this extra layer of Christmas spirit adds another aspect to the standalone series. Will Clint and Kate be able to save Christmas, or will they make a giant turkey out of their predicament? Either way, it'll certainly be a Christmas to remember.
Will There Be Any Cameo Appearances?
This is Marvel, dear reader, so any cameo appearances from their arsenal of superheroes are likely not going to be revealed until we see them arrive on the screen before us. However, we can always speculate.
If you cast your mind back to earlier this year, during the post-credits scene of 'Black Widow', you might remember Clint Barton made a brief appearance - on an iPad. While visiting her sister's grave, Yelena Belova (Florence Pugh) is joined by the wonderfully blunt Contessa Valentina Allegra de Fontaine (Julia Louis-Dreyfus), who spins a lie that Hawkeye is responsible for Natasha Romanoff's (Scarlett Johansson) death.
Could either of these new characters in the MCU join in on the festive action? We'll just have to tune into the series every Wednesday on Disney+ for the next four weeks to find out.
Watch the double-episode premiere of 'Hawkeye' on Disney+ from today. With many more new titles available on Disney+ this winter, you can sign up for just €8.99 per month by clicking here.