Brought to you by: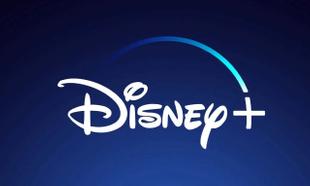 It's hard to believe, but Disney+ has been around for nearly two years (one and half for us here in Ireland). And so to celebrate its second birthday, the streaming service is throwing a global party - gifting us a Thanos-sized selection of new content and offers not to be missed.
Disney+ Day is here! Taking place today, this global celebration will see numerous new titles be added to the streaming services catalogue, which includes some brand new Disney+ exclusives, as well as some cinema blockbusters which released recently.
So, sit back and celebrate as we cover all of the new releases arriving on the Disney, Pixar, Marvel, Star Wars, National Geographic and Star brands on Disney+ today.
New Blockbuster Movies
Today for Disney+ Day, you will see the arrival of Marvel's biggest blockbuster of the year 'Shang-Chi and the Legend of the Ten Rings', which tells you the mystical origin story of the newest Marvel Studios superhero. Meanwhile, 'Jungle Cruise' will transport you back in time to when Dwayne Johnson and Emily Blunt's embarked on an action/adventure through the perilous Amazon jungle.
In addition to these franchises, there's another unforgettable arrival today if you're feeling festive. 'Home Sweet Home Alone' will stream exclusively on Disney+, starring our very own Aisling Bea.
More Highly-Acclaimed TV Series
The world would be a much more interesting place if we were all as inquisitive as Jeff Goldblum, and so season two of his acclaimed 'The World According to' will begin on Disney+ Day. On the opposite side of the spectrum, if you're looking for hard-hitting drama based on real-life happenings, then 'Dopesick' with Michael Keaton, Rosario Dawson, and Will Poulter is sure to be a fascinating watch, which examines how one company triggered the worst drug epidemic in American history.
For the big and small children of the household, 'Olaf Presents' will be a new series of short films following the fan-favourite 'Frozen' character as he re-enacts some of our favourite Disney tales. While not forgetting our favourite cartoon family as their brand new short, 'The Simpsons in Plusaversary!', will see the residents of Springfield interact with some of the biggest Disney names ever.
There's A Huge Discount Too
Finally, it wouldn't be a day of celebrating Disney+ without an extra special bonus, right? From today until Sunday, new customers can buy one month of Disney+ for just €1.99, which saves you over 75% when compared to the regular monthly subscription charge.
So, do you need any more reasons as to why Disney+ Day is worth celebrating? While you mull that over, why not take a look back at some of the biggest releases to hit the streaming service since its inception, including some fan-favourites such as 'The Mandalorian', 'Soul', 'WandaVision' and 'Hamilton'.
And if that wasn't enough for you, don't forget that Disney has launched their very own online game created especially for today. 'Disney+ Day Green Room' is available to play for free and sees you identify as many props from some of Disney's most popular movies and TV series before time runs out. Try your luck with this ridiculously replayable game by clicking here.
You can get all of this and more when you sign up to Disney+ for an unmissable price of just €1.99 for your first month by clicking here. This offer is valid until November 14, 2021.