Norah Casey shares her secret to success in life and career
Brought to you by: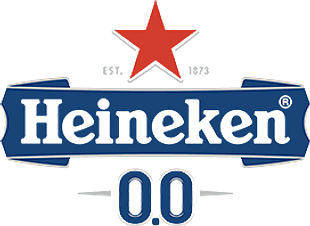 If anyone embodies it never being too late to try something new, it's Norah Casey.
Businesswoman, author, broadcaster, mother; her list of impressive titles continues to grow year on year. After originally training to be a nurse in college, Norah realised it wasn't for her and completely changed her path. With entrepreneurship in her sights, the lack of female role models in business wasn't going to faze her.
The rest is history. Norah is now a household name thanks to her time on 'Dragon's Den', 'Today' and 'Dancing with the Stars'.
Instead of viewing work as simply a way to pay to the bills, Norah sees it as a vital part of her life. Filling in for Vincent Browne on TV3's 'Tonight with Vincent Browne' helped her focus after her husband's death and kick-started a host of presenting roles, and more exciting avenues are sure to follow.
Her open-mindedness to new projects is refreshing. An attitude of saying 'yes' to everything is a big part of her success story, and even failure is something you can bounce back from. As she puts it herself: "When you make a choice that's not right for you, own up, be courageous - failure is the best and harshest teacher in life."
This positive attitude to grabbing opportunities when they come your way is something we can all learn from. To keep on top of her hectic schedule, Norah has to stay focused and often goes alcohol-free. When she does, she chooses to drink Heineken 0.0% which doesn't compromise on taste or experience.
We were lucky enough to sit down with Norah to hear her incredible story and find out how she balances her busy lifestyle to give time to her career, social life and being a mother.
Could you describe a typical day for you?
There's no typical day in my life! I wish there was a typical day sometimes, but there's not. My day is likely to involve getting up very early. I normally blog and do my social media posts between 5 and 6 in the morning. I usually go for a walk around 6.10, whether it's raining or not, I go out for about 30 minutes for my sanity and to set myself up for the day. My son is at University at the moment, so sometimes we sit and have breakfast together, as we might not see each other for the rest of the day.
I also film a lot in Ireland and in London, and I go to New York once a month. I go into the office about once or twice a week. My phone is essentially my office, I live on my phone. Most people think that phones distract you, but I wouldn't be able to live my life without it. My phone allows me to work all over the country and still remain connected.
Talk to us about your early career. What choices did you make to get where you are today?
I went to a Deis school in Stoneybatter, so the chances of someone like me getting to where I have were pretty slim. I was very lucky that my parents believed in my education. At a very young age, I trained to be a nurse over in Scotland. It was a choice, not the right choice. However, what I have learnt in life is that if you make a choice that's not right for you, own up and be courageous. Failure is the harshest and best teacher in life.
How did you start your career in business?
When I realised nursing wasn't for me, I switched to journalism. I loved writing and editing but I think by the time I was in my late 20s I was getting a kick out of running businesses, so I went off and educated myself in that area. Sometimes you can set a sat nav for your life, but life doesn't really work that way. I know because of the death of my husband Richard. You can think you're going down one path, but then a big boulder drops in front of you. You have to make new choices and you have to decide what's good for you in your life. My moral imperative is to get up every day and live my life to the full.
Do you love your work?
I 100% don't believe in work-life balance, because in my life I love my work so much and it is a huge part of my life. I couldn't imagine going into work and thinking your life ends at 9am and begins again at 5.30 when you leave. I'm really grateful that I'm in a place in my life where I get to do so many things that I love so much. I think we put a lot of pressure on ourselves when we try to separate ourselves into two separate people for work and at home.
What does success mean to you?
I think success is what I am doing now… owning businesses and being by own boss. However, as time has gone on my life has chosen to take a different route, success to me is more about happiness and health.
You host many events which are aimed at women and women in the media industry. Could you talk to us about that?
As much as women love to have a new dress or go shopping, I want them to own the shop. I want them to own the business and to believe that it's possible for them. If you had asked the younger Norah what she wanted to be when she grew up, I never would have said businesswoman, as I had never met one and I didn't know such a thing existed. So the main reason I have these events is that I think the best way to get somewhere is to talk to someone who is there already. I think opening the doors to women and throwing the ladder down to them and helping them believe that they can be anything. I think living your best life is about owning it.
You are a very successful broadcaster. Could you tell us about how your career has ventured into TV and radio?
I think one of the most difficult things in my life was losing Richard. When he died I didn't know what to do with my life. I missed him incredibly, as he was the other half of me. It probably took 8 or 9 months for me to think about getting myself to a different position. I knew I didn't want to run the business. I said all along if I knew I was in the wrong place I would leave. Richard worked there with me and it didn't feel right. Publishing companies need energy and I didn't have any energy. I didn't want to be the Queen of the boardroom. I got a call one night asking would I fill in for Vincent Brown on TV3, and from there I was offered a slot on Newstalk, hosted Ireland AM and wrote a book. I think they gave me an outlet to talk and express myself. It was the right thing for me to do at the time. Sometimes when your brain needs time to get used to a new scenario, it's good to keep it busy. When my head was ready to deal with Richard's loss, I stopped doing all of those things. I realised that although the next chapter of my life wasn't what I had planned for, it wasn't going to be so bad either.
How do you choose the projects you work on?
I'm so lucky now, that I can choose what projects I work on. When you start working in the industry you say yes to everything! When Richard died, I was tempted to say yes to everything to keep me busy. But after much reflection, I decided I really wanted to work in social justice.
You seem to be in a place in your life where you don't have to compromise. How do you think you got here?
I think there is a possibility that we can all live our best life, regardless of what age we are. My priorities have changed at this stage in my life. My son, my mum and my girlfriends are extremely important to me, and so is taking time to myself to chill out. I have a mentor who's mantra is 'The harder you work, the longer you live'. Life is like a candle and you don't want it to go out half way down. You want to burn the candle right down all day and every day, until there is nothing left of it. Then you can say 'I have lived my life to the full.'
To find out more about Heineken 0.0 please visit heineken.com/heineken00