What makes a Santa? We found three Irish Santas to tell all
Most people have visited a Santa at some point in their lives, but how often have you stopped to think about the men who take on that prestigious role every Christmas?
How do you end up doing a job like that? Is it the best job ever, or the worst? We can confidently say we now know everything about Santa work: the hours are long, the parents are pushy and yes, the suit is ridiculously hot (some even take to putting ice pack's down their fronts). However, the work is amazing by all accounts. These guys are literally turning into one of the most loved characters on the planet for a few hours a day, it's as magical as it gets really.
A lot of grotto Santas are indeed actors but there are just as many with completely different careers on the side. From plastering to farming, Santas come from all different walks of life. Over the past few weeks, we travelled up and down Ireland visiting some of the best Santas out there to find out what life looks like when the boots come off at home.
Andy Smith
After almost 20 years in banking, the financial crash of 2008 led to Andy being made redundant from his job in Amsterdam. Shortly after, his mother's cancer diagnosis meant Andy moved back home to Westmeath to look after his family. Moving back home after a long time away is hard, but under those circumstances, it's especially tough. Andy figured he had to reintroduce himself to the local community in order to establish his new life at home, so he threw himself into as much as he could.
He joined the drama group, read out the bingo numbers every week and started working at Causey Farm. If you've heard of Causey Farm, you'll probably be aware of their incredible Christmas experience, so it was only a matter of time before Andy took on the role of Santa Claus. And as you'll see, there probably isn't a man more suited to the role.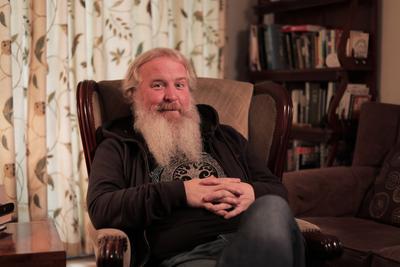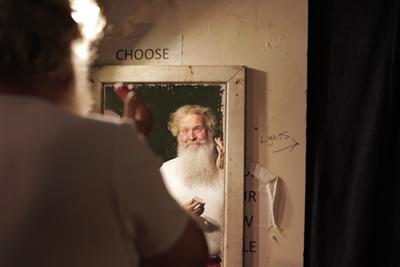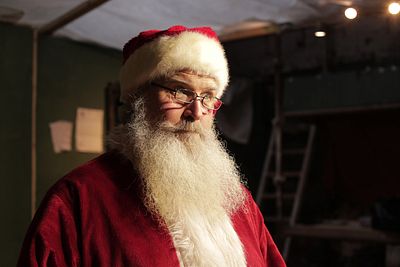 Dessie Harrington
When it comes to Santa experience, there aren't many out there with more of it than Dessie Harrington. After taking on the role over 25 years ago, he is a seasoned pro. Originally he opted for a fake beard, but this past year has been growing out his hair and beard to fully commit to the role. We doubt any child could walk past him in the street and not wonder if he is the real Santa.
Retired from full-time work, Dessie and his wife Betty continue to run their small farm in Cavan and give a lot of their time to the community. The true meaning of Christmas is apparent the second you step on the farm - sharing what you can and making time for others.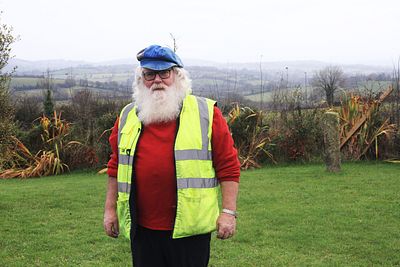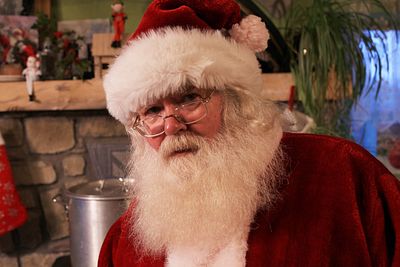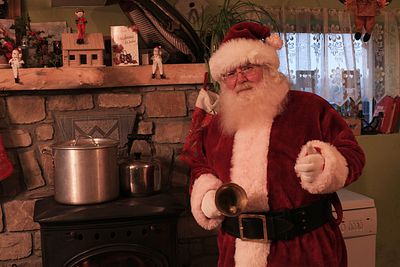 Derek McCarthy
Far from your average Santa, Derek McCarthy is a heavy metal fanatic who loves going to gigs, riding his motorcycle and getting tattooed. The father of two who works in construction might at first seem an unlikely Santa, but after hearing him speak for a few seconds you see why he's so well suited to the role. His soft-spoken tone and mild-mannered personality mean Derek has all the traits you need to be a brilliant Santa.