search for anything!
e.g. Florence Pugh
or maybe 'Andor'
House of the Dragon
Rings of Power
search for anything!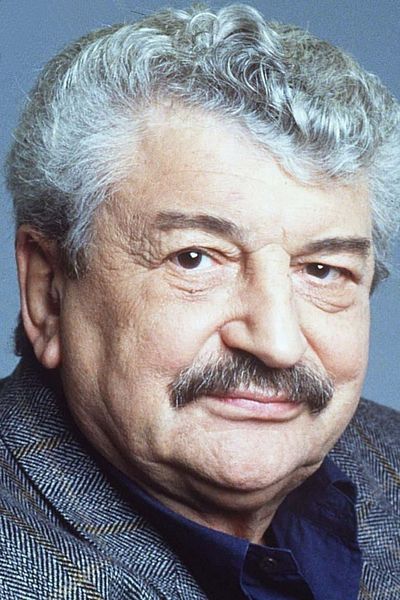 Yves Robert
Director | Actor | Writer | Producer
Yves Robert (19 June 1920 – 10 May 2002) was a French actor, screenwriter, director, and producer.
Robert was born in Saumur, Maine-et-Loire, France. In his teens, he went to Paris to pursue a career in acting, starting with unpaid parts on stage in the city's various theatre workshops. From ages 12–20 he set type as a typographer, then studied mime in his early 20s. In 1948 he made his motion picture debut with one of the secondary roles in the film, Les Dieux du dimanche. Within a few years, Robert was writing scripts, directing, and producing.
Yves Robert's directorial efforts included several successful comedies for which he had written the screenplay. His 1962 film, La Guerre des boutons won France's Prix Jean Vigo. His 1972 film Le grand blond avec une chaussure noire won the Silver Bear at the 23rd Berlin International Film Festival in 1973. In 1976, Un éléphant ça trompe énormément, starring his wife, earned him international acclaim. Robert's 1973 devastating comedy Salut l'artiste is considered by many performers to be the ultimate film about the humiliations of the actor's life. In 1977, he directed another comedy, Nous irons tous au paradis, which was nominated for a César Award for Best Film.
In 1990, Robert directed two dramatic films, My Mother's Castle (Le château de ma mère) and My Father's Glory (La Gloire de mon Père). Based on autobiographical novels by Marcel Pagnol, they were jointly voted "Best Film" at the 1991 Seattle International Film Festival, and received rave reviews. Over his career, he directed more than twenty feature-length motion pictures, wrote an equal number of scripts, and acted in more than seventy-five films. Although his last major role was perhaps in 1980, A Bad Son by Claude Sautet, as the working-class father of a drug-dealer, he continued acting past 1997.
Robert played opposite Danièle Delorme in the 1951 play Colombe (Dove) by Jean Anouilh. They married in 1956, and jointly formed the film production company La Guéville in 1961. He died in Paris on 10 May 2002 from a cerebral hemorrhage. He was buried in Montparnasse Cemetery with the epitaph "A man of joy ...", where visitors leave buttons of many colors.[citation needed]He was survived by Danièle and two children, Anne and Jean-Denis Robert, by first wife, actress Rosy Varte. That month's Cannes Film Festival paid homage to his contribution to French film.
Source: Article "Yves Robert" from Wikipedia in english, licensed under CC-BY-SA 3.0.
---