search for anything!
e.g. Florence Pugh
or maybe 'Andor'
House of the Dragon
Rings of Power
search for anything!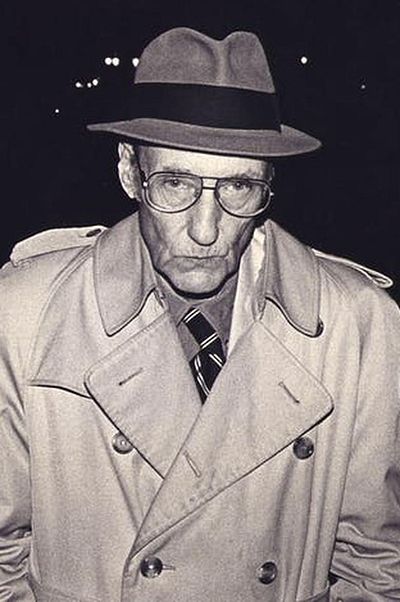 William S. Burroughs
Actor | Writer
From Wikipedia, the free encyclopedia.  
William Seward Burroughs II ; also known by his pen name William Lee; February 5, 1914 – August 2, 1997 was an American novelist, poet, essayist and spoken word performer. Burroughs was a primary figure of the Beat Generation and a major postmodernist author who affected popular culture as well as literature. He is considered to be "one of the most politically trenchant, culturally influential, and innovative artists of the twentieth century."[1] Burroughs wrote eighteen novels and novellas, six collections of short stories and four collections of essays. Five books have been published of his interviews and correspondences. Burroughs also collaborated on projects and recordings with numerous performers and musicians, and made many appearances in films.
He was born to a wealthy family in St. Louis, Missouri, grandson of the founder of the Burroughs Corporation, William Seward Burroughs I, and nephew of public relations manager Ivy Lee. Burroughs began writing essays and journals in early adolescence. He left home in 1932 to attend Harvard University, studying English and anthropology, but after being turned down by the Office of Strategic Services and U.S. Navy to serve in World War II, dropped out and spent the next twenty years working a variety of jobs. In 1943 while living in New York City, he befriended Allen Ginsberg and Jack Kerouac, the mutually influential foundation of what became the countercultural movement of the Beat Generation, while becoming involved in the drug addiction that affected him for the rest of his life.
Much of Burroughs's work is semi-autobiographical, primarily drawn from his experiences as a heroin addict, as he lived throughout Mexico City, London, Paris, Berlin, the South American Amazon and Tangier in Morocco. Finding success with his confessional first novel, Junkie (1953), Burroughs is perhaps best known for his third novel Naked Lunch (1959), a work wrought with controversy that underwent a court case under the sodomy laws. With Brion Gysin, he also popularized the literary cut-up technique in works such as The Nova Trilogy (1961–64). In 1983, Burroughs was elected to the American Academy and Institute of Arts and Letters, and in 1984 was awarded the Ordre des Arts et des Lettres by France. Jack Kerouac called Burroughs the "greatest satirical writer since Jonathan Swift," a reputation he owes to his "lifelong subversion"[1] of the moral, political and economic systems of modern American society, articulated in often darkly humorous sardonicism. J. G. Ballard considered Burroughs to be "the most important writer to emerge since the Second World War," while Norman Mailer declared him "the only American writer who may be conceivably possessed by genius."
Burroughs had one child in 1947, William Seward Burroughs III, with his second wife Joan Vollmer, who died in 1951 in Mexico City after Burroughs accidentally shot her in the head while drunk, an event that deeply permeated all of his writings. Burroughs died at his home in Lawrence, Kansas after suffering a heart attack in 1997.
Description above from the Wikipedia article William S. Burroughs, licensed under CC-BY-SA, full list of contributors on Wikipedia.
---