search for anything!
e.g. Florence Pugh
or maybe 'Andor'
House of the Dragon
Rings of Power
search for anything!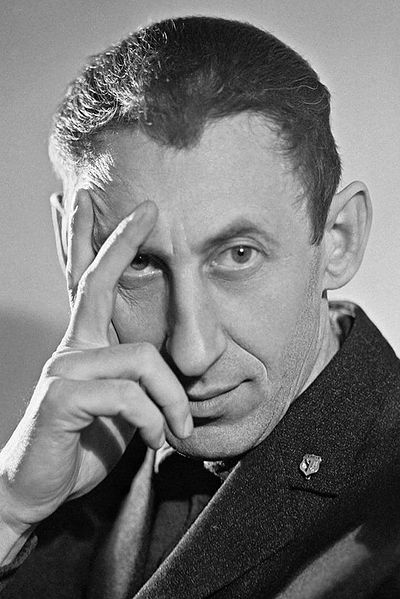 Vladimir Basov
Actor | Director | Writer
Soviet film director, screenwriter, actor. Honored Artist of the RSFSR (03.17.1964). People's Artist of the RSFSR (7.01.1977). People's Artist of the USSR (10141983). Vladimir Basov went to the front in July 1941. First, the lieutenant of the quartermaster's service, Basov served as the head of the club of the 4th Separate Rifle Brigade, for the excellent organization of amateur performances in combat conditions, he was awarded the medal "For Military Merit". And then his military fate makes a sharp turn and Vladimir Basov becomes a mortar man. A lot of feats were made by the mortar battery of senior lieutenant Basov, he was wounded on February 23, 1945, returned to service after being wounded. The war ended with the rank of captain and as deputy chief of the operational department of the 28th separate artillery division of the breakthrough of the reserve of the High Command. In 1947 he entered the directing department (workshop of Yutkevich and Romm). Member of the CPSU (b) since 1948. Since 1952 - director of the Mosfilm film studio. In 1952, after graduating from VGIK, as an assistant director, he participated in the filming of the film "Przhevalsky" (the director of the film was his teacher Sergei Yutkevich). The first directorial work was a film adaptation of the performance of the Theater Studio of the film actor "The Workman" (1953, together with Mstislav Korchagin). As a film actor he made his debut in his film School of Courage (1954). He starred in more than 80 films. Vladimir Basov is a brilliant character and comedian. One of the best directorial work of Vladimir Basov was the film "Shield and Sword" (1968). Vladimir Basov died on the morning of September 17, 1987 from a second stroke in his Moscow apartment. He was buried at the Kuntsevsky cemetery in Moscow.
---