search for anything!
e.g. Barbie
or maybe 'Ashoka'
Dune: Part Two
Paul Mescal
search for anything!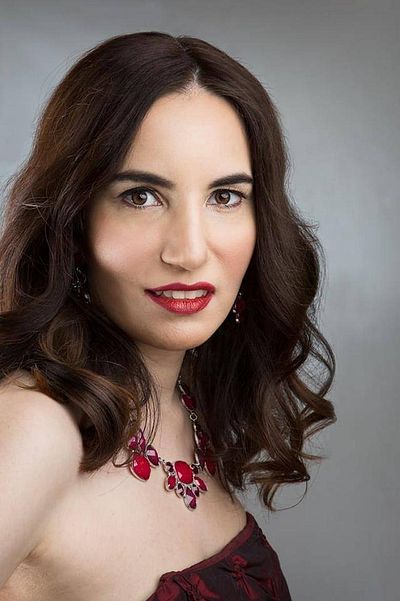 Vida Ghaffari
Actor
Multi award-winning actress Vida Ghaffari was born and raised in the Washington DC metropolitan area. The daughter of a NASA scientist and an artist, Vida was infused with a diverse artistic and analytical upbringing. Vida graduated from the University of Maryland, College Park (UMCP) with a major in Economics (to please her strict Persian father) and minored in theatre and communication for her own artistic growth and expression. While at UMCP, Vida performed in a lot of improv shows at the school's avant garde black box theatre and participated in a few plays. After college,she started training with a number of acting coaches and completed the full improv program at the prestigious Upright Citizens Brigade (UCB), which was created by Amy Poehler (Parks and Recreation) and some of her colleagues. At this time, she began acting in feature films and TV. This acting powerhouse landed a great co-starring role in Mindy Kaling's humorous and much buzzed about show The Mindy Project as well as ABC's Jimmy Kimmel Live. She has also starred in Comedy Central's Mind of Mencia.
These projects cap off a number of successes for the versatile starlet. She recently featured Variety for her work in multi award-winning filmmaker Harley Wallen's Abeyance opposite an impressive ensemble cast consisting of Scout Taylor-Compton, Richard Tyson, Billy Wirth, Mel Novak, Kaiti Wallen and Yan Birch. Vida played the role of the cunning and powerful, femme fatale scientist Nikita, which garnered her international coverage given the power of the story, the cast and Vida portraying a scientist like her famous father.
Vida is also a frequent collaborator of filmmaker Dustin Ferguson, who has been awarded numerous awards for his innovative films. In the upcoming sci-fi thriller Robowoman, she was cast alongside a stellar ensemble cast consisting of Dawna Lee Heising, Brinke Stevens (Slumber Party Massacre), Mel Novak, Sue Price (Nemesis 5: The New Model), Gregory Blair and Peter Stickles. In this film, she once again played an educated medical researcher Hannah. She also worked played the badass, hold no prisoners role of Becky in Ferguson's Horndog's Beach Party opposite Lee Heising and Saved By the Bell's Troy Fromin. She also starred in the pivotal role of school security guard Joan in Nation's Fire with two-time Oscar nominee Bruce Dern, Gil Bellows, UFC fighter Chuck Liddell, Krista Grotte and many others. The ultimate horror scream queen, she then played the role of the possessed Hayley in Holy Terror opposite Kristine DeBell (Meatballs) and Mel Novak (Bruce Lee's Game of Death, Black Belt Jones). For her compelling performance in that film, she was billed as the "Persian Linda Blair" by prominent journalist Maurice Dwayne Smith. She also portrayed the role of serious reporter Sabrina Sanchez in noted filmmaker Romane Simon's Hybristophilia alongside Quinton Aaron (the Blindside with Sandra Bullock). She also recently shot Levin Garbisch's Miranda Veil, where she plays the touching role of Alice Veil, a concerned mother who may or may not be what she seems.
---