search for anything!
e.g. Florence Pugh
or maybe 'Andor'
House of the Dragon
Rings of Power
search for anything!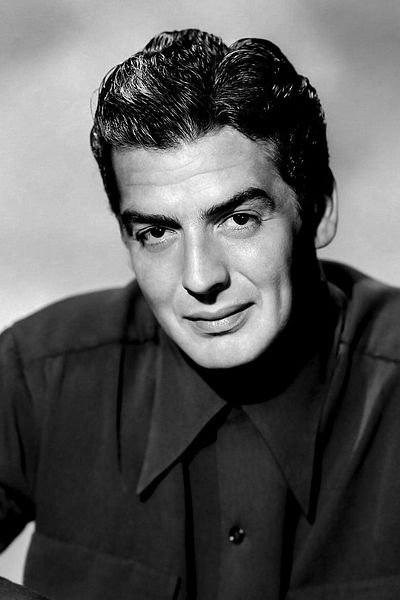 Victor Mature
Actor
Victor John Mature was an American stage, film and television actor.
In July 1942 Mature attempted to enlist in the U.S. Navy but was rejected for color blindness. He enlisted in the U.S. Coast Guard after taking a different eye test the same day. He was assigned to the USCGC Storis (WMEC-38), which was doing Greenland patrol work. After 14 months aboard the Storis, Mature was promoted to the rate of Chief Boatswain's Mate. In 1944 he did a series of War Bond tours and acted in morale shows. He assisted Coast Guard recruiting efforts by being a featured player in the musical revue "Tars and Spars" which opened in Miami, Florida in April of 1944 and toured the United States for the next year. In May 1945 Mature was reassigned to the Coast Guard manned troop transport USS Admiral H. T. Mayo (AP-125) which was involved in transferring troops to the Pacific Theater. Mature was honorably discharged from the Coast Guard in November 1945 and he resumed his acting career.
Film career
After the war, Mature was cast by John Ford in My Darling Clementine, playing Doc Holliday opposite Henry Fonda's Wyatt Earp. For the next decade, Mature settled into playing hard-boiled characters in a range of genres such as Westerns and Biblical films, such as The Robe (with Richard Burton and Jean Simmons) and its popular sequel, Demetrius and the Gladiators (with Susan Hayward). Mature also starred with Hedy Lamarr in Cecil B. DeMille's Bible epic, Samson and Delilah (1949) and as Horemheb in The Egyptian (1954) with Jean Simmons and Gene Tierney. He reportedly stated he was successful in Biblical epics because he could "make with the holy look".
He also starred with Esther Williams in Million Dollar Mermaid (1952) and, according to her autobiography, had a romantic relationship with her. 
After five years of retirement, he was lured back into acting by the opportunity to parody himself in After the Fox (1966), co-written by Neil Simon. In a similar vein in 1968 he played a giant, The Big Victor, in Head, a potpourri movie starring The Monkees. The character poked fun at both his screen image and, reportedly, RCA Victor who distributed Colgems Records, the Monkees's label. Mature enjoyed the script while admitting it made no sense to him, stating "All I know is it makes me laugh."
Mature was famously self-deprecatory about his acting skills. Once, after being rejected for membership in a country club because he was an actor, he cracked, "I'm not an actor — and I've got sixty-four films to prove it!" He was quoted in 1968 on his acting career: "Actually, I am a golfer. That is my real occupation. I never was an actor. Ask anybody, particularly the critics."
Victor Mature died of leukemia in 1999, at his Rancho Santa Fe, California home, at the age of 86. He was buried in the family plot at St. Michael's Cemetery in his hometown of Louisville.
For his contribution to the motion picture industry, Victor Mature has a star on the Hollywood Walk of Fame located at 6780 Hollywood Blvd.
---