search for anything!
e.g. Barbie
or maybe 'Ashoka'
Dune: Part Two
Paul Mescal
search for anything!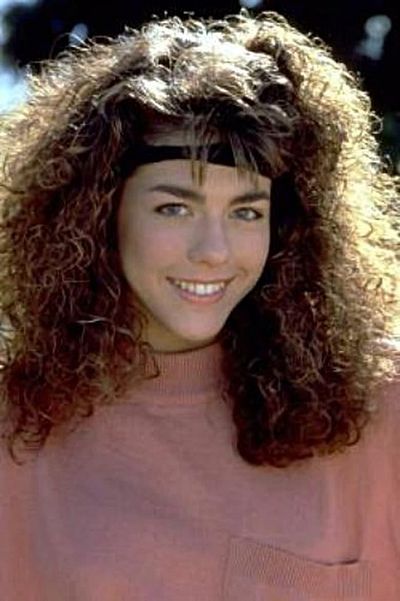 Tina Caspary
Actor
Tina Caspary is an American actress, dancer, choreographer and dance instructor, born on December 28, 1970 in Downey, California to Father, Dewitt Caspary III and Mother, Brenda Caspary. She has 2 brothers, Dennis Caspary (dance choreographer) & Dewitt "Dee" Caspary (actor & dance choreographer). She grew up in the Southern California dance scene and has worked in every major facet of the entertainment industry. She developed a vivid interest in dancing at a very young age, influenced by her mother, Brenda. She's known for Can't Buy Me Love (1987) where She gained moderate attention in the late 1980s with a supporting role, Mac and Me (1988) and Annie (1982), Her first role as a dancer. She appeared on and was originally cast in the Unaired Pilot as Kelly Bundy on Married with Children (1986), along with Hunter Carson, who played her brother Bud. However, the producers thought they didn't exactly fit the roles, so they replaced her with Christina Applegate and Carson was replaced with David Faustino. Three years after Annie, she appeared on an episode of the TV series Silver Spoons. Caspary's performance in the 1986 TV movie News at Eleven earned her a nomination for a Young Artist Award in the Exceptional Young Actress Starring in a Television Special or Movie of the Week category. Her 1987 supporting role in Can't Buy Me Love earned her a second Young Artist nomination, for Best Young Actress in a Motion Picture - Comedy. Caspary's starring role in 1988's Mac and Me, a cult film that is regarded as one of the worst films ever made, earned her a third Young Artist Award nomination. Caspary quit acting after two teen roles in 1989's My Mom's a Werewolf and Teen Witch, re-focusing on dance. She has appeared in music videos by Red Hot Chili Peppers and Reba McEntire, and was a principal dancer on the Academy Awards show for five years, working with Debbie Allen. In 1996, Caspary launched a line of dance clothing called Katrina Activewear. Caspary and her husband, Ryan Cyphert, who she is presently married to, are on the faculty of SHOCK the Intensive, a company that provides intense one-day dance training programs across the United States. She has also appeared in countless TV commercials and industrials. Tina is a successful dance entrepreneur, with her popular brand of quality, dance-inspired activewear, Ktrna, now in its 22nd year producing goods for dancers. But her true passion is being a technical trainer. Tina owned her own dance studio in Downey, CA, Studio C, for 10 years and trained many of today's premier dancers, ballerinas and choreographers before spending the last 20 years as a traveling master teacher and choreographer inspiring future generations across the world to live their best life. She and her husband Ryan Cyphert have two children that are twins.
---