search for anything!
e.g. Florence Pugh
or maybe 'Andor'
House of the Dragon
Rings of Power
search for anything!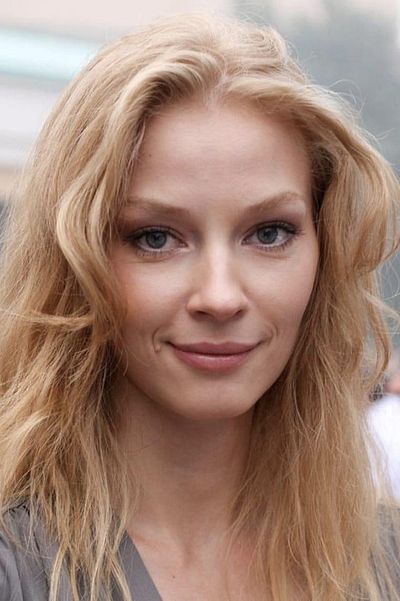 Svetlana Khodchenkova
Actor | Producer
Svetlana Khodchenkova is a Russian actress, known for her roles in Blagoslovite zhenshchinu (2003) and in Tinker Tailor Soldier Spy (2011). She was born Svetlana Viktorovna Khodchenkova on January 21, 1983, in Moscow and spent her childhood in Zheleznodorozhny, a small city about 6 miles east of Moscow, Russia. She was raised by a single mother, attended a public school, and once dreamed of becoming a medical doctor. In 1998, at the age of 15, she started a career as a fashion model in Moscow, and also made a few international gigs. In 2000 she began her studies at the Moscow Institute of World Economics, but quit in favor of acting. From 2001 to 2005 she studied acting at the Shchukin Theatrical School of the Vakhtangov Theatre in Moscow. There she attended the class of Nina Doroshina and Alekandr Lyubimtsev, graduating in 2005 as actress.
While a student, she starred in films of directors Stanislav Govorukhin, and Viktor Merezhko, and also appeared in popular Russian TV series. In 2008, she earned the best actress award at Gdynya Polish Film Festival, for the leading role in Mala Moskwa (2008). In 2012, she won COFCA Award for Tinker Tailor Soldier Spy (2011). On December 13, 2005, she married her classmate, actor Vladimir Yaglych, and also took her husband's name, changing her name from Svetlana Khodchenkova to Svetlana Yaglych.The couple married on the 13th on purpose; because all their filming contracts were signed on the 13th, they believed that 13 would keep working as a good number for them. However, their marriage did not last, ending in divorce. Svetlana has been involved in several stage productions of Independent stage project in Moscow. She made stellar appearances in such plays, as "Moulin Rouge Hospital" and "Theatre with and without rules" earning herself much critical acclaim. Outside of her acting profession, Svetlana is skilled in horse-back riding. She is also fond of winter sports, such as alpine skiing: she practiced her downhill at the ski resort of Courchevel, France.
Source IMDB, original author Steve Shelokhonov
---