search for anything!
e.g. Florence Pugh
or maybe 'Andor'
House of the Dragon
Rings of Power
search for anything!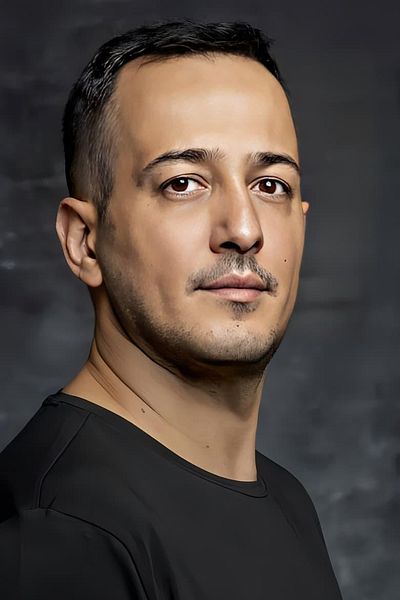 Sarp Apak
Actor
​Beş yaşına kadar Diyarbakır'da yaşamış, daha sonra ailesiyle birlikte Bursa'ya taşınmış ve bu şehirde büyümüştür. O sıralar işletme eğitimi almayı planlayan oyuncunun tiyatro hayatı, annesi, teyzesi ve yengesinin yetenek sınavlarına başvuru formu almasıyla başladı. Dokuz Eylül Üniversitesi Güzel Sanatlar Fakültesi Oyunculuk Bölümü'nü (2004) bitirdikten sonra, okuldan hocası Barış Erdenk'in desteğiyle İstanbul'a gitti.Sadri Alışık Tiyatrosu'nda sergilenen 'Ağır Roman' adlı eserde başarılı bir oyunculuk çıkarttı. O senenin sonunda Yılmaz Erdoğan'ın da yer aldığı BKM Grubu'na dahil oldu ve Organize İşler adlı filmde küçük bir rolde oynama fırsatı buldu. Anadolu Kaplanı, En Son Babalar Duyar dizilerinde ve Doğtaş reklamlarında da rol aldı. 'Sizinkiler Dünya Kaç Bucak' adlı çocuk oyununda oynadı ve bu oyunla Türkiye turnesine çıktı. BKM'nin yanında 'Mutfak' adlı ufak bir sahnesi olan bir mekanda stand-up gösterileri de yapan yetenekli oyuncu, asıl şöhretini Avrupa Yakası'ndaki Tanrıverdi rolüyle yakaladı. Daha sonra yer aldığı İşTcell reklamlarıyla da büyük beğeni topladı. Mimikleri ve hareketleri çok beğenilen Apak, Gazanfer Özcan - Gönül Ülkü Tiyatrosu'nda da 'Öp Babanın Elini' adlı oyunda 'Emrecan' rolünde oynamaktadır. Koyu Beşiktaş taraftarı olan Apak, kendi yazıp bestelediği 'Aşkınla Yandım' şarkısıyla birçok rock müzik dinleyicisinin listesine girmeyi başardı. Şöhret basamaklarını birer birer tırmanmasına rağmen mütevazılığını her zaman korumayı başardı. Mahsun Kırmızıgül'ün Beyaz Melek adlı filiminde de rol almakla birlikte son olarak O... Çocukları adlı filmde Saffet rolünü üstlenmiştir.
---