search for anything!
e.g. Barbie
or maybe 'Ashoka'
Dune: Part Two
Paul Mescal
search for anything!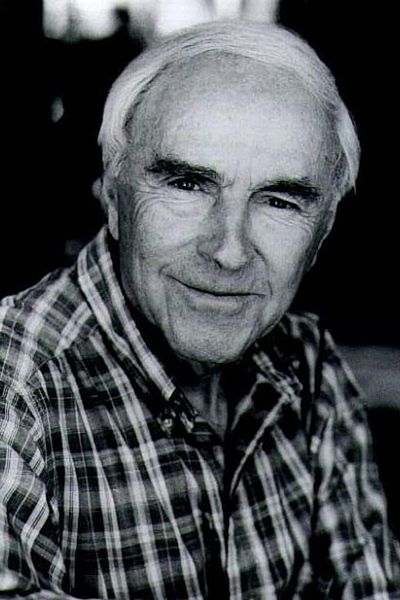 Richard Fleischer
Director | Producer
From Wikipedia, the free encyclopedia.
Richard O. Fleischer (December 8, 1916 – March 25, 2006) was an American film director.
Fleischer was born in Brooklyn, the son of Essie (née Goldstein) and animatorproducer Max Fleischer. After graduating from Brown University, he went to Yale School of Drama, where he met his future wife, Mary Dickson.
His film career began in 1942 at the RKO studio, directing shorts, documentaries, and compilations of forgotten silent features.
Fleischer moved to Los Angeles and was assigned his first feature, Child of Divorce (1946). In 1954, he was chosen by Walt Disney (his father's former rival as a cartoon producer) to direct 20,000 Leagues Under the Sea starring Kirk Douglas. In 1955 Fox signed Fleischer to a long term contract. He would work for that studio for the next fifteen years. His first film under his new contract with Fox was The Girl in the Red Velvet Swing (1955). Kirk Douglas hired Fleischer to make The Vikings (1958), which was another big hit. He then moved to Paris where he directed two stories for Darryl F. Zanuck starring Greco. Fleischer then signed a contract with Dino de Laurentiis to make Barabbas (1962). Back in Hollywood, Richard Zanuck had become head of production at Fox and offered Fleischer Fantastic Voyage (1966). It was a success and resurrected his Hollywood career. Che! (1969), a biopic of Che Guevera that starred Omar Sharif, was an expensive flop, as was an account of the attack on Pearl Harbor, Tora! Tora! Tora! (1970). This was his last film for 20th Century Fox.
Fleischer travelled to England, where he directed an acclaimed thriller, 10 Rillington Place. See No Evil (1971) with Mia Farrow was another thriller. In Hollywood, he made The New Centurions (1972). At MGM, he made a science-fiction film, Soylent Green (1973), with Charlton Heston.
He was reunited with De Laurentiis for the popular, if controversial, Mandingo (1975). The Prince and the Pauper (1977) was a version of the Mark Twain novel that featured Heston, Harrison and Scott in its cast. Fleischer was then hired on Ashanti (1979), starring Michael Caine, which turned out to be a flop. Tough Enough (1983) was about the Toughman Contest starring Dennis Quaid. He made three more for de Laurentiis. His final theatrical feature was Million Dollar Mystery (1987).
Fleischer was chairman of Fleischer Studios, which today handles the licensing of Betty Boop and Koko the Clown. In June 2005, he released his memoirs of his father's career in Out of the Inkwell: Max Fleischer and the Animation Revolution.
Fleischer's 1993 autobiography, Just Tell Me When to Cry, described his many difficulties with actors, writers and producers.
Description above from the Wikipedia article Richard O. Fleischer, licensed under CC-BY-SA, full list of contributors on Wikipedia.
---