search for anything!
e.g. Florence Pugh
or maybe 'Andor'
House of the Dragon
Rings of Power
search for anything!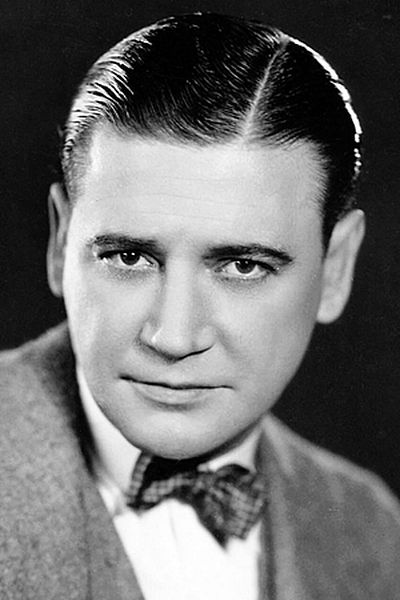 Richard Dix
Actor
Richard Dix was a major leading man at RKO Radio Pictures from 1929 through 1943. He was born Ernest Carlton Brimmer July 18, 1893, in St. Paul, Minnesota. There he was educated, and at the desires of his father, studied to be a surgeon. His obvious acting talent in his school dramatic club led him to leading roles in most of the school plays. At 6' 0" and 180 pounds, Dix excelled in sports, especially football and baseball. These skills would serve him well in the vigorous film roles he would go on to play. After a year at the University of Minnesota he took a position at a bank, spending his evenings training for the stage. His professional start was with a local stock company, and this led to similar work in New York. The death of his father left him with a mother and sister to support. He went to Los Angeles, became leading man for the Morosco Stock Company and his success there got him a contract with Paramount Pictures. His rugged good looks and dark features made him a popular player in westerns. His athletic ability led to his starring role in Paramount's Warming Up (1928), a baseball story and also the studio's first feature with synchronized score and sound effects. His deep voice and commanding presence were perfectly suited for the talkies, and he was signed by RKO Radio Pictures in 1929, scoring an early triumph in the all-talking mystery drama, Seven Keys to Baldpate (1929). In 1931 he was nominated for a Best Actor Oscar for his masterful performance in Cimarron (1931), winner of the Best Picture Oscar that year. Throughout the 1930s Dix would be a big box-office draw at RKO, appearing in mystery thrillers, potboilers, westerns and programmers. He appeared in the "Whistler" series of mystery films at Columbia in the mid-40s. He retired from films in 1947. He first married Winifred Coe on October 20, 1931, had a daughter, Martha Mary Ellen, then divorced in 1933. He then married Virginia Webster on June 29, 1934. They had twin boys, Richard Jr. and Robert Dix and an adopted daughter, Sara Sue. Richard Dix the actor, died at age 56 on September 20, 1949.
---