search for anything!
e.g. Florence Pugh
or maybe 'Andor'
House of the Dragon
Rings of Power
search for anything!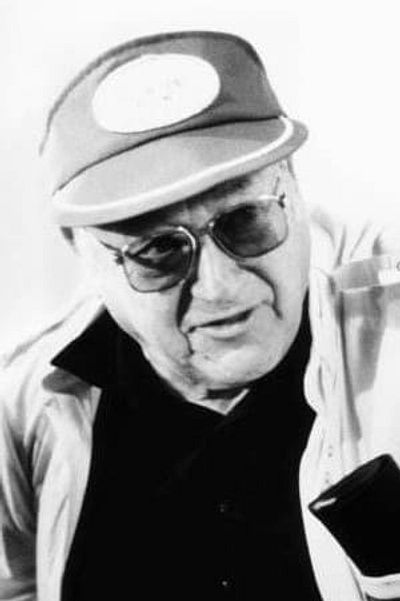 Melvin Frank
Writer | Director | Producer
​From Wikipedia, the free encyclopedia
Melvin Frank (13 August 1913 in Chicago, Illinois – 13 October 1988 in Los Angeles, California) was an American screenwriter, film producer and film director. He is known for his work on films such as Mr. Blandings Builds His Dream House (1948), The Court Jester (1956), and A Touch of Class (1973).
Born to a Jewish family, Frank graduated from the University of Chicago, where he met his future collaborator Norman Panama. They went on to form a writing partnership which endured for three decades. Some of their most notable films as co-writers include Mr. Blandings Builds His Dream House (1948) and White Christmas (1954), among many others, and co-directing films such as The Court Jester (1956). They wrote a Broadway play together, which was later adapted into Li'l Abner (1959), directed by Frank. They also worked on two films in the popular Road to ... series, Road to Utopia (1946) and The Road to Hong Kong (1962).
Frank went on to a successful solo career as a film director, most notably directing the acclaimed romantic comedy A Touch of Class (1973), starring George Segal and Glenda Jackson. The film was nominated for the Academy Award for Best Picture and Jackson won the Academy Award for Best Actress for her role. Subsequent films directed by Frank include The Duchess and the Dirtwater Fox (1976) and Lost and Found (1979).
Over the course of his career, Frank was nominated for five Academy Awards. In 1984, he received the Laurel Award for Screenwriting Achievement from the Writers Guild of America.
Frank's first wife was Anne Ray, younger sister of actress Jigee Viertel. At the time of his death he was still married to his second wife, Juliet. He had three children, Pulitzer Prize-winning daughter Elizabeth Frank and sons Andrew and James.
Description above from the Wikipedia article Melvin Frank, licensed under CC-BY-SA, full list of contributors on Wikipedia.
---