search for anything!
e.g. Barbie
or maybe 'Ashoka'
Dune: Part Two
Paul Mescal
search for anything!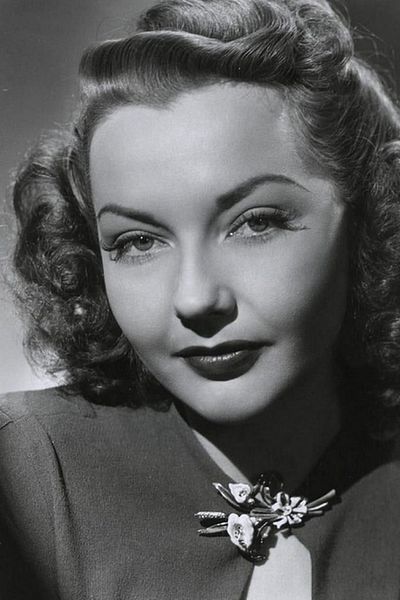 Lynn Bari
Actor
From Wikipedia, the free encyclopedia
Lynn Bari (born Margaret Schuyler Fisher, December 18, 1913 – November 20, 1989) was a film actress who specialized in playing sultry, statuesque man-killers in roughly 150 20th Century Fox films from the early 1930s through the 1940s.
Bari was one of 14 young women "launched on the trail of film stardom" August 6, 1935, when they each received a six-month contract with 20th Century Fox after spending 18 months in the company's training school. The contracts included a studio option for renewal for as long as seven years.
In most of her early films, Bari had uncredited parts usually playing receptionists or chorus girls. She struggled to find starring roles in films, but accepted any work she could get. Rare leading roles included China Girl (1942), Hello, Frisco, Hello (1943), and The Spiritualist (1948). In B movies, Lynn was usually cast as a villainess, notably Shock and Nocturne (both 1946). An exception was The Bridge of San Luis Rey (1944). During WWII, according to a survey taken of GIs, Bari was the second-most popular pinup girl after the much better-known Betty Grable.
Bari's film career fizzled out in the early 1950s as she was approaching her 40th birthday, although she continued to work at a more limited pace over the next two decades, now playing matronly characters rather than temptresses. She portrayed the mother of a suicidal teenager in a 1951 drama, On the Loose, plus a number of supporting parts.
Bari's last film appearance was as the mother of rebellious teenager Patty McCormack in The Young Runaways (1968) and her final TV appearances were in episodes of The Girl From U.N.C.L.E. and The FBI.
She quickly took up the rising medium of television during the '50s, which began when she starred in the live television sitcom Detective's Wife, which ran during the summer of 1950, and in Boss Lady
In 1955, Bari appeared in the episode "The Beautiful Miss X" of Rod Cameron's syndicated crime drama City Detective. In 1960, she played female bandit Belle Starr in the debut episode "Perilous Passage" of the NBC western series Overland Trail starring William Bendix and Doug McClure and with fellow guest star Robert J. Wilke as Cole Younger.
From July–September 1952, Bari starred in her own situation comedy, Boss Lady, a summer replacement for NBC's Fireside Theater. She portrayed Gwen F. Allen, the beautiful top executive of a construction firm. Not the least of her troubles in the role was being able to hire a general manager who did not fall in love with her.
Commenting on her "other woman" roles, Bari once said, "I seem to be a woman always with a gun in her purse. I'm terrified of guns. I go from one set to the other shooting people and stealing husbands!"
---