search for anything!
e.g. Barbie
or maybe 'Ashoka'
Dune: Part Two
Paul Mescal
search for anything!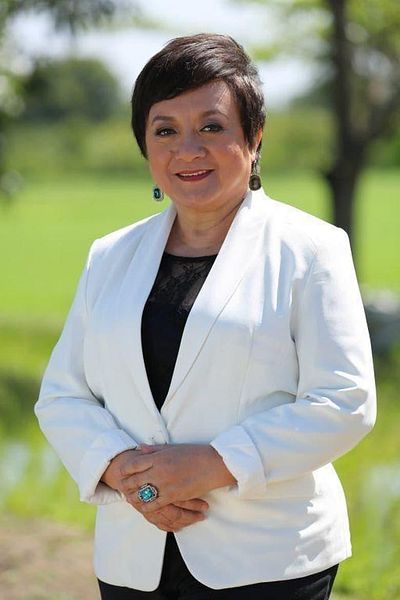 Laurice Guillen
Director | Actor | Writer
Laurice Guillen (born January 31, 1947) is a Filipino actress and director.
Guillen studied at St. Theresa's College, Cebu City, before working on a Masters in Mass Communication at Ateneo de Manila University, followed by a television production course under Nestor Torre, in 1967. She then began work as an actress, starring in productions of Mrs. Warren's Profession, before crossing over to film and television work, playing a seductress in Tinimbang Ka Ngunit Kulang, and Corazon Aquino in the drama A Dangerous Life, In 2009 she accepted a role in the indie film Karera, her first role in an independent production. Other credits include in the film Sister Stella L and Moral.
Directing career
A protégé of Lino Brocka, Guillen began her first major work as a director with Init sa Magdamag. In 1984 she directed Salome, which was shown at the Toronto International Film Festival and described as "the kind of cinematic discovery that single-handedly justifies the festival's existence". Ipagpatawad Mo was also directed by Guillen, as was Dahil Mahal Kita: The Dolzura Cortez Story in 1993, before her retirement from filmmaking. Dedicating herself to the Marian movement, Guillen made pilgrimages to churches and cathedrals throughout the Philippines with her husband, believing that Mary had called on her to experience a spiritual renewal. By 1998 she was thinking about returning to filmmaking, and following a good reception of Ipagpatawad Mo by a group of priests, who encouraged her to back into filmmaking, along with an appearance on Kris Aquino's talk show, she did so.
---