search for anything!
e.g. Barbie
or maybe 'Ashoka'
Dune: Part Two
Paul Mescal
search for anything!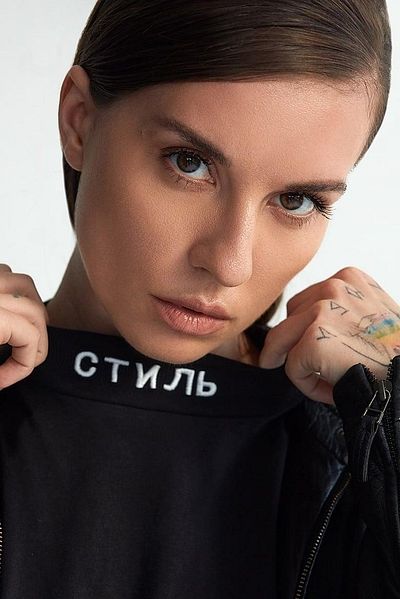 Kseniya Zueva
Actor | Director | Writer | Producer
Kseniya Ivanovna Zueva (Russian: Ксе́ния Ива́новна Зу́ева; born 10 June 1990, Moscow) is a Russian filmmaker, actress, designer and model. Kseniya Zueva was born in the family of an English teacher and an engineer. She studied at the Serov Children's Art School, as well as at the Voskhod Children's Music School. She studied at the Moscow Art Theater Studio School "MKHAT" (the course of Roman Kozak and Dmitry Brusnikin). In 2012, she graduated from the Theater Institute im. Boris Shchukin (course of Valentina Nikolaenko). Worked in the "Lenkom Theater" and in "The Other Theater". In 2012, she wrote the first draft of the script for her upcoming feature film "Nearest and Dearest". In 2013, she entered the higher courses of screenwriters and directors (workshop of Vladimir Khotinenko, Pavel Finn, Vladimir Fenchenko), where she made a lot of short films and one of them, "Gelya", perfectly defended her diploma. Ksenia Zueva is the author of the script and director of the video for the song "Wings" by Peter cash for the Theater of Deaf Actors "Nedoslov". Ksenia's debut directorial film "Nearest and Dearest" participated in the main competition program of Kinotavr, and also received the "Advance" award from the Hollywood Reporter Russia at the MIFF, the Normandy prize for the Best debut at the Russian film Festival in Honfleur in 2019, and many other awards. At "Kinotavr" 2020, Ksenia Zueva will present the second full-length director's work "Intervention", starring Anna chipovskaya.
---