search for anything!
e.g. Barbie
or maybe 'Ashoka'
Dune: Part Two
Paul Mescal
search for anything!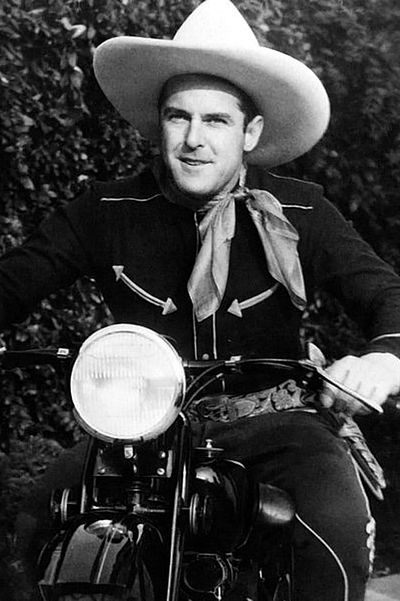 Ken Maynard
Actor | Producer
From Wikipedia
Kenneth Olin "Ken" Maynard (July 21, 1895 – March 23, 1973) was an American motion picture stuntman and actor.
Maynard served in the United States Army during World War I. After the war, Maynard returned to show business as a circus rider with Ringling Brothers. When the circus was playing in Los Angeles, California, actor Buck Jones encouraged Maynard to try working in the movies. Maynard soon had a contract with Fox Studios.
He first appeared in silent motion pictures in 1923. Maynard's work included stunt performance. His horsemanship and rugged good looks made Maynard a cowboy star. He and his white stallion, "Tarzan," became famous. His two recorded songs with Columbia Records, "The Lone Star Trail" and "The Cowboy's Lament," made him one of the first of the singing cowboys. Maynard moved to Universal Studios, where he made his first films with a musical soundtrack. He sang two songs in Sons of the Saddle in 1930.
In 1931 and 1932, Maynard worked for Tiffany Productions and Sono Art-World Wide Pictures before moving back to Universal in 1933. Maynard played several musical instruments, and was featured that year on the violin in The Fiddlin' Buckaroo, and on the banjo in The Trail Drive. Maynard moved to Mascot Pictures in 1934.
Maynard appeared in more than ninety films in twenty years with his white cowboy hat, fancy shirt, and a pair of six-shooters, but alcoholism so severely affected his life that his acting career ended in 1944. He made appearances at state fairs and rodeos. He owned a small circus operation featuring rodeo riders but eventually lost it to creditors. His substantial wealth had vanished, and he lived a desolate life in a rundown trailer. During these years, Maynard was supported by an unknown benefactor, long thought to be Gene Autry. More than twenty five years after his last starring role, Maynard returned to the screen two small roles, in 1970 and 1972, the more notably in The Marshal of Windy Hollow.
Maynard died of stomach cancer in 1973 at the Motion Picture Home in Woodland Hills, California. He was interred at Forest Lawn Cypress Cemetery in Cypress, California.
For his contribution to the motion picture industry, Ken Maynard has a star on the Hollywood Walk of Fame at 6751 Hollywood Blvd.
---