search for anything!
e.g. Barbie
or maybe 'Ashoka'
Dune: Part Two
Paul Mescal
search for anything!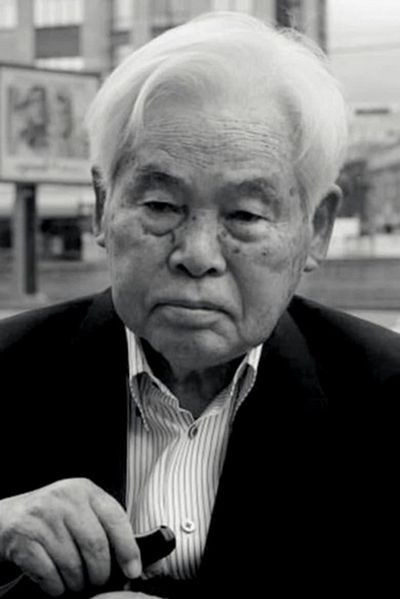 Kaneto Shindō
Writer | Director | Producer
Kaneto Shindo (新藤 兼人, Shindō Kaneto, April 22, 1912 – May 29, 2012) was a Japanese film director, screenwriter, film producer, and author. He was married to actress Nobuko Otowa (1925–1994), who appeared in several of his films. He directed 48 films and wrote scripts for 238. His best known films as a director include Children of Hiroshima, The Naked Island, Onibaba, Kuroneko and A Last Note. His scripts were filmed by such directors as Kon Ichikawa, Keisuke Kinoshita, Fumio Kamei and Tadashi Imai. He won the 1996 Japan Academy Prize for Director of the Year for A Last Note.
Shindo was born in Hiroshima Prefecture, and he made several films about Hiroshima and the atomic bomb. Like his early mentor Kenji Mizoguchi, many of his films feature strong female characters. He was a pioneer of independent film production in Japan, founding a company called Kindai Eiga Kyokai. He continued working as a scriptwriter, director and author until his death at the age of 100.
Shindo made a series of autobiographical films, beginning with the first film he directed, 1951's Story of a Beloved Wife, about his struggle to become a screenwriter, through 1986's Tree Without Leaves, about his childhood, born into a wealthy family which became destitute, 2000's By Player, about his film company, seen through the eyes of his friend Taiji Tonoyama, and his last film, Postcard, directed at the age of 98, loosely based on his military service.
Description above from the Wikipedia article Kaneto Shindō, licensed under CC-BY-SA, full list of contributors on Wikipedia​
---