search for anything!
e.g. Florence Pugh
or maybe 'Andor'
House of the Dragon
Rings of Power
search for anything!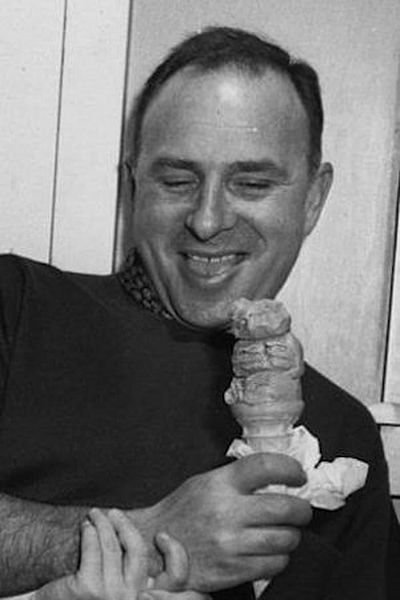 Joseph H. Lewis
Director | Writer
​From Wikipedia, the free encyclopedia.
Joseph H. Lewis  (April 6, 1907–August 30, 2000), was an American B-movie film director.
Although he worked with both Béla Lugosi (The Invisible Ghost) and Lionel Atwill in early 1940s horror, he is best known for his work in film noir from the late 40s and the 1950s. His most acclaimed feature, Gun Crazy (1949), is a dark romance about gun-obsession, and notable for its use of location photography.
At the dawn of his career (1937–1940), when Lewis was directing inexpensive westerns, he earned the derogatory nickname "Wagon-Wheel Joe" from the studio editors, because of his tendency to use wagon-wheels for constructing interesting visual compositions within the frame.
Lewis's offbeat and eye-catching compositions added style and value to inexpensive productions. His 1944 musical Minstrel Man, starring singer Benny Fields, is quite possibly the finest film ever made by low-budget PRC Pictures. Industry insiders noticed, prompting Columbia Pictures to hire Lewis to film the musical sequences for its blockbuster musical The Jolson Story.
Toward the end of Lewis's career, he worked in television, directing mostly westerns: The Rifleman, Bonanza, The Big Valley, Gunsmoke, and the pilot for Branded.
Description above from the Wikipedia article Joseph H. Lewis, licensed under CC-BY-SA, full list of contributors on Wikipedia
---