search for anything!
e.g. Florence Pugh
or maybe 'Andor'
House of the Dragon
Rings of Power
search for anything!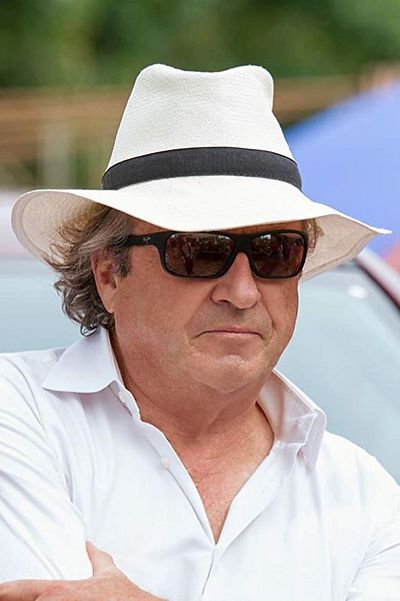 John Kent Harrison
Director | Writer
From Wikipedia, the free encyclopedia.
John Kent Harrison is a television producer, director and writer.
Harrison was educated at Columbia University and at Appleby College in Canada.
Harrison is best known for his work in the international miniseries format. Various credits include The Water is Wide (2006), Pope John Paul II (2005) with Jon Voight who was nominated for an Emmy Award for his role as Pope John Paul II. Two other popular films are A Bear Named Winnie (2004), Emmy Award winning Helen of Troy (2003), and A Wrinkle in Time (mini-series) which won the International Children's Film Festival in 2003.
With a 34 share, his 1996 TV movie, What The Deaf Man Heard, has been the highest-rated stand-alone 2-hour TV movie since 1991. It was also nominated for an Emmy Award as Best TV movie of the year. The following year his Hallmark Hall of Fame production, William Faulkner's Old Man with Arliss Howard and Jeanne Tripplehorn won two Emmy Awards, the Humanitas Prize and the Columbus Gold Medal.
In 2009 Harrison was nominated by the DGA as best TV movie director of the year for his Hallmark Hall of Fame production of "The Courageous Heart of Irena Sendler" with Anna Paquin who was also nominated for a Golden Globe in her role as Irena Sendler, a Polish hero of the Holocaust. Also that year, Harrison directed Winona Ryder and Barry Pepper in another Hallmark Hall of Fame Production, "The Lois Wilson Story" about Lois and Bill Wilson who respectively founded Al-Anon and AA.
Description above from the Wikipedia article John Kent Harrison, licensed under CC-BY-SA, full list of contributors on Wikipedia.
---