search for anything!
e.g. Barbie
or maybe 'Ashoka'
Dune: Part Two
Paul Mescal
search for anything!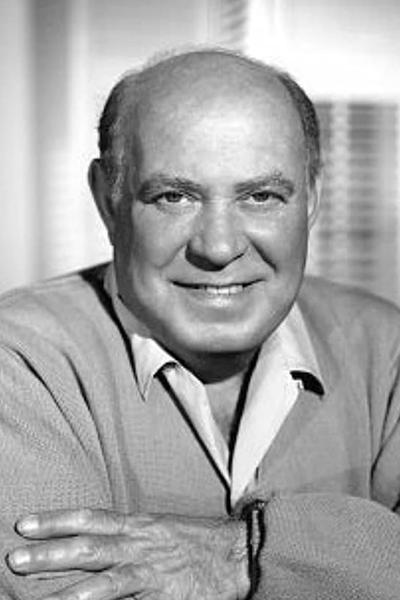 Joe Besser
Actor
Joe Besser was an American actor, voice actor, comedian and musician, known for his impish humor and wimpy characters. He is best known for his brief stint as a member of the Three Stooges in cinematic short subjects of 1957–59. He is also remembered for his variety of television roles.
Besser was the youngest child of nine, including older brother Manny who was in show business. When Joe was 12, he was invited by Howard Thurston to be an audience plant. Besser remained in show business and developed a unique comic character: a whiny, bratty, impish guy who was easily excitable and upset, throwing temper tantrums with little provocation. Besser, with his frequent outbursts of "You crazy, youuuuu!" and "Not so faaaaaast!" or "Not so harrrrd!!" was so original and so outrageously silly that he became a vaudeville headliner, and movie and radio appearances soon followed.
The zany comedy team of Olsen and Johnson, whose Broadway revues were fast-paced collections of songs and blackouts, hired Joe Besser. His noisy intrusions were perfect for their anything-can-happen format. Besser's work caught the attention of the Shubert brothers, who signed him to a theatrical contract. Columbia Pictures hired Besser away from the Shuberts, and Besser relocated to Hollywood in 1944, where he brought his unique comic character to feature-length musical comedies. Besser also starred in short-subject comedies for Columbia from 1949 to 1956.
Besser had substituted for Lou Costello on radio, opposite Bud Abbott, and by the 1950s he was firmly established as one of the Abbott and Costello regulars. When the duo filmed The Abbott and Costello Show for television, they hired Joe Besser to play Oswald "Stinky" Davis, a bratty, loudmouthed child dressed in an oversized Little Lord Fauntleroy outfit, shorts, and a flat top hat with overhanging brim. He appeared during the first season of The Abbott and Costello Show. Besser was cast for the role of Yonkel, a chariot man in the low-budget biblical film Sins of Jezebel, which starred Paulette Goddard as the titular wicked queen.
After Shemp Howard died of a heart attack, Moe suggested he and teammate Larry Fine continue working as "The Two Stooges". Studio chief Harry Cohen rejected the proposal. Although Moe had legal approval to allow new members into the act, Columbia executives had the final say about any actor who would appear in the studio's films, and insisted on a performer already under contract to Columbia, Joe Besser. At the time, Besser was one of a few comedians still making comedy shorts at the studio.
Besser refrained from imitating Curly or Shemp. He continued to play the same whiny character he had developed over his long career. He had a clause in his contract prohibiting being hit excessively. Besser recalled, "I usually played the kind of character who would hit others back". The Stooges shorts with Besser were filmed from the spring of 1956 to the end of 1957. His Stooge tenure ended when Columbia shut down the two-reel-comedy department on December 20, 1957. Producer-director Jules White had shot enough film for 16 comedies, which were released a few months apart until June 1959, with Sappy Bull Fighters being the final release.
Joe Besser was found dead in his home, aged 80, and determined to have died of heart failure.
---