search for anything!
e.g. Florence Pugh
or maybe 'Andor'
House of the Dragon
Rings of Power
search for anything!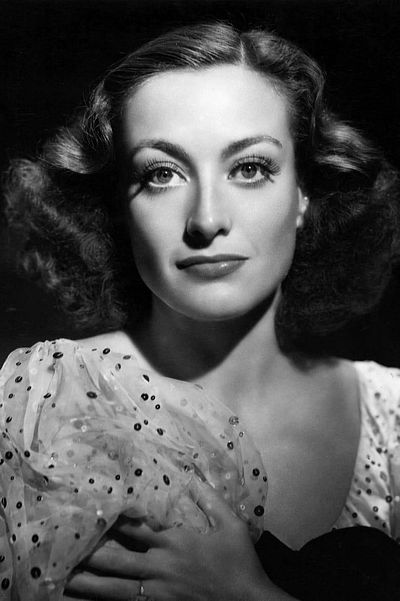 Joan Crawford
Actor | Producer
Born Lucille Fay LeSueur in San Antonio, Texas, but christened Joan Crawford by Hollywood, she exemplified the 1920s carefree "flapper" era to a 'T'. Her beauty and vivacity catapulted her to stardom in the late 1920s in the hugely popular silent film Our Dancing Daughters. Ever since that point, the resilient actress with the ever expressive eyes, the famous over-painted lips and the will of steel created for herself one of the most legendary and enduring Hollywood personae of all time. Receiving three Best Actress Oscar nominations throughout her long career and winning once for 1945's Mildred Pierce, Joan seemed to personify the ideal American woman of every decade, from the uproarious 1920s right up until her death as a semi-reclusive corporate widow on May 10, 1977. Her fourth and last marriage was to Pepsi Cola chairman Alfred Steele, who died in 1959.
She was described by some as 'The Face' owing to her classically beautiful features. Great Hollywood studio photographer George Hurrell dubbed her "camera proof" as she photographed perfectly from every angle. She also won a British BAFTA award for the 1957 movie The Story of Esther Costello.
Her film career spanning nearly fifty years, she is best remembered for classic performances in Our Dancing Daughters (1928), Grand Hotel (1932), The Women (1939), Mildred Pierce (1945), Humoresque (1946), Possessed (1947), Harriet Craig (1950), Sudden Fear (1952), and What Ever Happened to Baby Jane? (1962).
---