search for anything!
e.g. Florence Pugh
or maybe 'Andor'
House of the Dragon
Rings of Power
search for anything!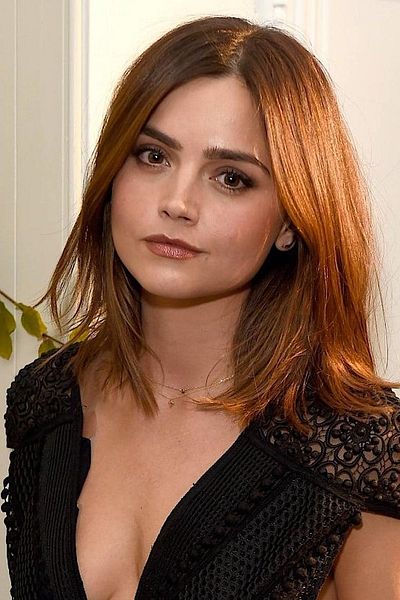 Jenna Coleman
Actor
Jenna-Louise Coleman, since 2013 credited as Jenna Coleman, is an English actress. She is known for her roles as Jasmine Thomas in the ITV soap opera Emmerdale (2005–2009), Clara Oswald in the BBC science fiction series Doctor Who (2012–2015, 2017), Queen Victoria in the ITV period drama Victoria (2016–2019), Joanna Lindsay in the crime miniseries The Cry (2018), and Marie-Andrée Leclerc in the crime miniseries The Serpent (2021). She landed the part of Jasmine Thomas in Emmerdale in 2005 and, for it, she was nominated for the "Best Newcomer" award at British Soap Awards in 2007, and at the National Television Awards in 2006, she was nominated for the "Most Popular Newcomer" award. She received a nomination for the "Best Actress" award from the TV Choice Awards.
In 2011, she made her feature film debut in Captain America: The First Avenger. She played Susan Brown in a BBC Four television adaptation of the John Braine novel Room at the Top in 2012. Also in 2012, she landed the part of Annie Desmond in a mini-series Titanic. She provided the voice for the character Melia in the English dub of the 2011 video game Xenoblade Chronicles. In 2012, she was cast as Rosie in Dancing on the Edge. She starred as Lydia Wickham in the adaptation of Death Comes to Pemberley (2013).
She made a surprise appearance on Doctor Who in the first episode of the seventh series as Oswin Oswald, a guest character, but she debuted as a series regular in the Christmas special episode "The Snowmen" as Clara Oswin Oswald. She plays eleventh's and twelve's Doctor companion until 2015. In 2016, she starred in ITV's drama Victoria.
---