search for anything!
e.g. Barbie
or maybe 'Ashoka'
Dune: Part Two
Paul Mescal
search for anything!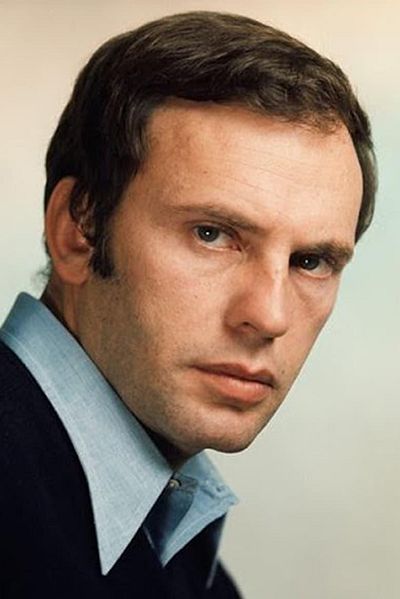 Jean-Louis Trintignant
Actor | Writer | Director
Jean-Louis Trintignant (born 11 December 1930) is a French actor who has enjoyed an international acclaim. He won the Best Actor Award at the 1969 Cannes Film Festival.
Trintignant was born in Piolenc, Vaucluse, France, the son of Claire (née Tourtin) and Raoul Trintignant, an industrialist. At the age of twenty, Trintignant moved to Paris to study drama, and made his theatrical debut in 1951 going on to be seen as one of the most gifted French actors of the post-war era. After touring in the early 1950s in several theater productions, his first motion picture appearance came in 1955 and the following year he gained stardom with his performance opposite Brigitte Bardot in Roger Vadim's And God Created Woman.
Trintignant's acting was interrupted for several years by mandatory military service. After serving in Algiers, he returned to Paris and resumed his work in film. He had the leading male role in the classic A Man and a Woman, which at the time was the most successful French film ever screened in the foreign market.
In Italy, he was always dubbed into Italian, and his work stretched into collaborations with renowned Italian directors, including Sergio Corbucci in The Great Silence, Valerio Zurlini in Violent Summer and The Desert of the Tartars, Ettore Scola in La terrazza, Bernardo Bertolucci in The Conformist, and Dino Risi in the cult film The Easy Life.
Throughout the 1970s, Trintignant starred in numerous films and in 1983 he made his first English language feature film, Under Fire. Following this, he starred in François Truffaut's final film, Confidentially Yours, and reprised his best-known role in the sequel A Man and a Woman: 20 Years Later.
In 1994, he starred in Krzysztof Kieślowski's last film, Three Colors: Red.
Though he takes an occasional film role, he has, as of late, been focusing essentially on his stage work.
After a 14-year gap, Trintignant came back on screen for Michael Haneke's film Amour. Haneke had sent Trintignant the script, which had been written specifically for him. Trintignant said that he chooses which films he works in on the basis of the director, and said of Haneke that "he has the most complete mastery of the cinematic discipline, from technical aspects like sound and photography to the way he handles actors".
---
More from us on Jean-Louis Trintignant