search for anything!
e.g. Barbie
or maybe 'Ashoka'
Dune: Part Two
Paul Mescal
search for anything!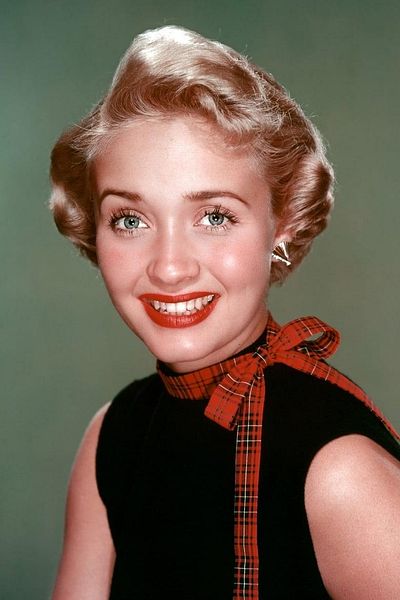 Jane Powell
Actor
Jane Powell was singing and dancing at an early age. She sang on the radio and performed in theaters before her screen debut in 1944. Through the 1940s and 1950s, she had a successful career in movie musicals. However, in 1957, her career in films ended, as she had outgrown her innocent girl-next-door image. She has made brief returns to acting in front of the camera -- on television, in commercials, and in a workout video. She has had a variety of roles on stage since the end of her movie career, including the musicals "South Pacific," "The Sound of Music," "Oklahoma!," "My Fair Lady," "Carousel," and a one-woman show "The Girl Next Door and How She Grew," from which she took the title of her 1988 autobiography.
As of 2010, Powell lives with her fifth husband, former child star Dickie Moore, in New York City and Connecticut, and is still active in television and theater.
Despite the same last name she is not related to actors William Powell, Dick Powell, or Eleanor Powell.
---