search for anything!
e.g. Barbie
or maybe 'Ashoka'
Dune: Part Two
Paul Mescal
search for anything!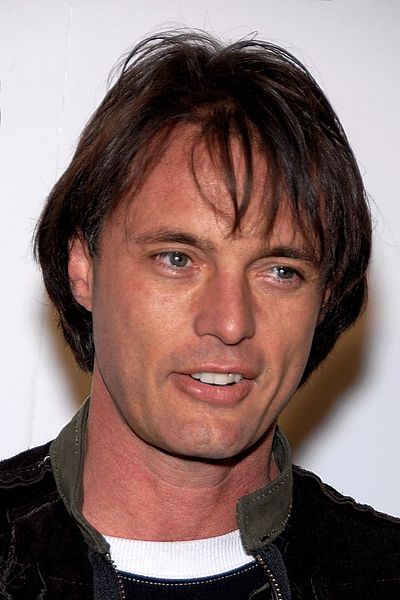 James Wilder
Actor
Neil Young wrote that it's better to burn out than fade away. But for actorarchitectdesigner James Wilder neither option is acceptable. Juggling artistic mediums like the three running chainsaws that earned him notoriety on the streets of New York and Los Angeles -- and later on stages throughout Europe -- Wilder is that rare breed of artist that is not drawn to the flame of fame and fortune but rather the exhilaration of a new challenge.
Raised in the bohemian enclave of Sausalito (outside San Francisco) where he attended an all-boys advanced learning institute, Wilder's paradoxically liberal upbringing allowed for the kind of creative freedom from which his maverick tendencies were born. At the age of 14 Wilder was living in his mother's native Paris, regaling audiences with his one man show at such legendary venues as the Moulin Rouge and Lido and later on Broadway. While there, he performed with the Nouveau Cirque De Paris, the precursor to Cirque du Soleil, before making his way to LA where he lived for several years in his customized van.
It wasn't long before Wilder nabbed a role in the Broadway hit "Sugar Babies" while studying at the famed NY Actors Studio, at which he was later inducted as a member. Upon returning to LA his impressive range and determination quickly earned him a reputation as a fearless and committed actor. TV and film roles rolled in. Some were great, highlighting his scope, others not so much. But the one thing that remained constant was the recognition of his talent. From his breakout role as the troubled addict son of Ed Asner in the ABC Circle Theater presentation "Cracked Up" to his heralded star turn in the Emmy-award winning one hour legal drama "Equal Justice" (with Sarah Jessica Parker) and evocative characterization of a drug-dealing seducer on "Melrose Place," Wilder metamorphosizes with Kafka-esque ease from sleaze to tease, charming marauder to murdering psychopath and virtually every persona in-between.
Untrained as an architect or interior designer, Wilder's keen eye and distinct vision has transformed a dozen empty lots throughout California into panoramic living art. From gothic to baroque, sleekly modern to vintage chic, each of designs boasts a singularly unique aesthetic, one of which was recognized by HGTV as among LA's top three most outstanding properties alongside a Frank Lloyd Wright design.
Slowly the homes he built in his exclusive Hollywood Hills neighborhood have evolved into a loosely-structured artist's retreat inspired by Elia Kazan, Wilder's favorite renegade. Annie Leibovitz, Stanley Tucci, Blake Shelton, Tom Ford, Eddie Van Halen, Jesse James, and Stevie Wonder are just a few of the marquee names who have chosen his properties for photo shoots, exclusive events and long-term inspirational living spaces.
When not constructing homes, acting or designing, Wilder can often be seen searching for vintage treasures or working on one of his classic cars and Indian motorcycles.
---