search for anything!
e.g. Barbie
or maybe 'Ashoka'
Dune: Part Two
Paul Mescal
search for anything!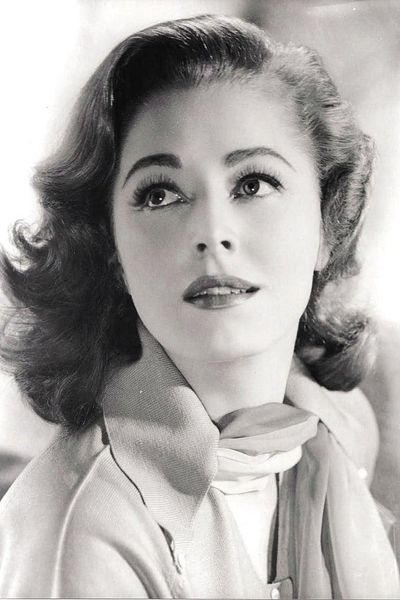 Eleanor Parker
Actor
Eleanor Jean Parker was born on June 26, 1922, in Cedarville, Ohio, the last of three children born to a mathematics teacher and his wife. Eleanor caught the acting bug early and began performing in school plays. She was was so serious about becoming a thespian, she attended the Rice Summer Theatre on Martha's Vineyard in Massachusetts beginning when she was 15 years old. She was offered her first screen-test by a 20th Century-Fox talent scout while attending Rice, but turned the opportunity down to gain professional stage experience in Cleveland after graduating from high school.
She moved on to California to continue her acting studies at the Pasadena Playhouse. It was there, while sitting in the audience of a play being put on at the Playhouse, she was again offered a screen-test -- this time from a Warner Brothers' scout -- and again declined, wanting to finish her first year at the Playhouse. When the year was up, Eleanor contacted Warner Brothers to take them up their offer of a screen-test, and was signed as a contract player two days after it was shot.
Her beauty meant she was not forgotten, and she was cast in one of Warner Brothers' biggest productions for the 1943 season, the pro-Soviet Mission to Moscow (1943) directed by Michael Curtiz and starring Walter Huston as the U.S. ambassador to the U.S.S.R. Eleanor played his daughter in the film, which became notorious in the McCarthy era for its glorification of "Uncle Joe" Stalin. The film proved significant to Eleanor as she met a future husband on the set, Navy Lieutenant. Fred L. Losse, Navy dentist. The marriage was a brief war-time affair, lasting from March 21, 1943, to December 5, 1944.
Parker received the first of her three Best Actress Oscar nominations playing a prisoner in Caged (1950), for which she won the best actress award at the Venice Film Festival. She was also nominated the next year playing the cop's wife who shared a secret with the neighborhood abortionist in William Wyler's Detective Story (1951). Her third and last Oscar nod came for Interrupted Melody (1955), playing an opera singer struck down by polio. She could easily have been nominated that same year for her portrayal of Frank Sinatra's faux crippled wife in Otto Preminger's brooding masterpiece The Man with the Golden Arm (1955) adapted from the novel by Nelson Algren.
Parker proved herself to be a supremely talented and very versatile lead actress. The versatility was likely one of the reasons why she never quite became a major star. Audiences attending a movie which starred Parker never knew quite what to expect of her; if they even remembered she was the same actress, they had seen before in a different type of role in another picture. Her turns in Detective Story (1951) and The Man with the Golden Arm (1955) could not have been more different. Parker's stardom and subsequent fame (and remembrance) suffered from her focusing on being a serious actress and creating a character who fit the motion picture she was in, rather than playing a character again and again and again as most movie stars do. She is probably best remembered for the relatively tame part as the Baroness in The Sound of Music (1965).
---