search for anything!
e.g. Barbie
or maybe 'Ashoka'
Dune: Part Two
Paul Mescal
search for anything!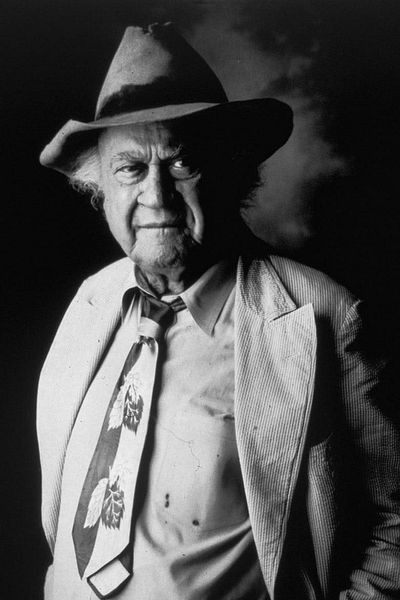 Dub Taylor
Actor
From Wikipedia, the free encyclopedia
Walter Clarence Taylor Jr. (February 26, 1907 – October 3, 1994), known as Dub Taylor, was an American character actor who from the 1940s into the 1990s worked extensively in films and on television, often in Westerns but also in comedies. He was the father of actor Buck Taylor, who played the character Newly O'Brien on Gunsmoke.
Walter C. Taylor Jr. was born in 1907 in Richmond, Virginia, the middle child of five children of Minnie and Walter C. Taylor, Sr. According to the federal census of 1920, young Walter had two older sisters, Minnie Marg[aret] and Maud, a younger brother named George, and a little sister, Edna Fay. The family moved to Augusta, Georgia around 1912 when Walter was five years old, and the Taylors lived in this city until he was 13. The census of 1920 also documents that Dub's mother was a native of Pennsylvania and his father was a native of North Carolina, who worked in Augusta at that time as a "Cotton Broker". While living in Georgia as a boy, Walter, Jr., got his lifelong nickname when his friends began calling him "W" (double-u) and then shortened his nickname even farther, to just "Dub". It was in Georgia, too, where Taylor befriended Ty Cobb, Jr., the son of the legendary professional baseball player.
A vaudeville performer, Dub Taylor was a member of the 1937 Alabama Crimson Tide football team that played in the 1938 Rose Bowl. He stayed behind to establish a career in films, making his film debut in 1938 as the cheerful ex-football captain Ed Carmichael in Frank Capra's You Can't Take It with You. Taylor secured the part because the role required an actor who could also play the xylophone. Later, during the 1950s and early 1960s, he demonstrated his considerable talent for playing the xylophone on several television shows, including an episode on the syndicated series Ranch Party hosted by Tex Ritter.
In 1939, he appeared in the film Taming of the West, in which he originated the character of Cannonball, a role he continued to play for the next ten years, in over 50 films. Cannonball was a comic sidekick to Wild Bill Saunders (played by Bill Elliott), a pairing that continued through 13 features, during which Elliott's character became Wild Bill Hickok.
Despite his extensive career as a character actor in a wide range of roles, Dub Taylor continued to find his niche in Westerns, a genre in which he performed in literally dozens of more films and in episodes of many television series. Taylor often appeared in the guise of talkative hotel or postal clerks, court bailiffs, cooks, or dissolute doctors. He portrayed, for example, an ill-tempered chuckwagon cook in the 1969 film The Undefeated, starring John Wayne and Rock Hudson. He appeared as well in the 1971 movie Support Your Local Gunfighter as the drunken Doc Shultz. Taylor played Houston Lamb over the course of four episodes of Little House On The Prairie in seasons six and seven (1979 to 1981). Taylor made at least two film cameos in the early 1990s. In Back to the Future Part III, he appeared with veteran Western actors Pat Buttram and Harry Carey Jr.. His last appearance was in the film Maverick as a hotel room clerk.
Dub Taylor died of a heart attack on October 3, 1994 in Los Angeles. In addition to being father to Buck Taylor, Dub had a daughter, Faydean Taylor Tharp. CLR
---