search for anything!
e.g. Barbie
or maybe 'Ashoka'
Dune: Part Two
Paul Mescal
search for anything!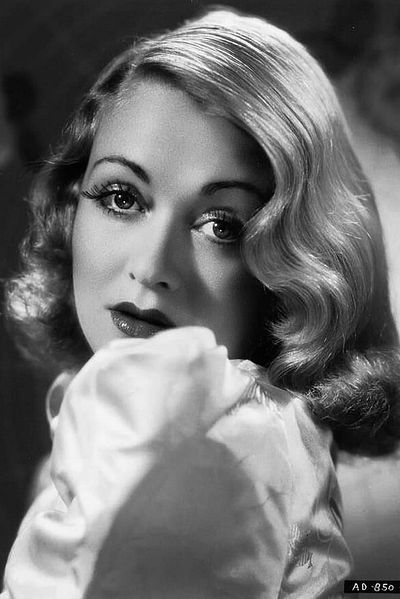 Constance Bennett
Actor
From Wikipedia
Constance Campbell Bennett (October 22, 1904 – July 24, 1965) was an American actress.
She started off with a spell in a convent but decided to go into the family business. Independent, cultured, ironic and outspoken, Constance, the first Bennett sister to enter motion pictures, appeared in New York-produced silent movies before a meeting with Samuel Goldwyn led to her Hollywood debut in Cytherea (1924).
She abandoned a burgeoning career in silents for marriage to Philip Plant in 1925; She resumed her film career after their divorce, with the advent of talking pictures (1929), and with her delicate blonde features and glamorous fashion style, she quickly became a popular film star.
In 1931, a short-lived contract with Metro Goldwyn Mayer earned her $300,000 for two movies which included The Easiest Way and made her one of the highest paid stars in Hollywood. Warner Brothers paid her the all-time high salary of $30,000 a week for "Bought!" in 1931. Richard Bennett, her father, was also cast in this film. The next year she moved to RKO, where she acted in What Price Hollywood? (1932), directed by George Cukor, an ironic and at the same time tragic behind-the-scenes looks at the old Hollywood studio system, in which she gave one of her finest performances.
Bennett next showed her versatility in the likes of Our Betters (1933), Bed of Roses (1933) with Pert Kelton, After Tonight (1933) (co-starring with future husband Gilbert Roland), The Affairs of Cellini (1934), After Office Hours (1935) with Clark Gable, the original Topper (1937, in a career standout as Marian Kerby opposite Cary Grant, a role she repeated in the 1939 sequel, Topper Takes a Trip), the ultimate madcap family comedy Merrily We Live (1938) and Two-Faced Woman (1941, supporting Greta Garbo).
By the 1940s, Bennett was working less frequently in film but was in demand in both radio and theatre. Shrewd investments had made her a wealthy woman, and she founded a cosmetics and clothing company.
She had a major supporting role in Warner Bros.'s The Unsuspected (1947) opposite Claude Rains, in which she played the program director who helps prove that Rains is guilty of murder. She made no films from the early 1950s until 1965 when she made a comeback in the film Madame X (released posthumously in 1966) playing Lana Turner's mother-in-law. Shortly after filming was completed, Bennett collapsed and died from a cerebral haemorrhage at the age of 60.
In recognition of her military contributions, and as the wife of Theron John Coulter, who had achieved the rank of brigadier general, she was buried in Arlington National Cemetery. Coulter died in 1995 and was buried with her.
Bennett has a star on the Hollywood Walk of Fame for her contribution to motion pictures, at 6250 Hollywood Boulevard, a short distance from the star of her sister, Joan.
---