search for anything!
e.g. Barbie
or maybe 'Ashoka'
Dune: Part Two
Paul Mescal
search for anything!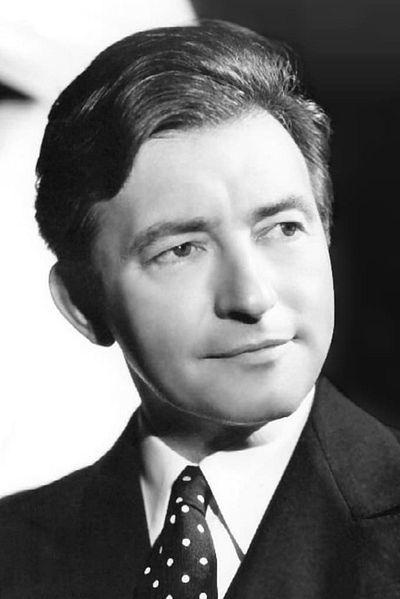 Claude Rains
Actor
Claude Rains (10 November 1889 – 30 May 1967) was an English stage and film actor whose career spanned 47 years; he later held American citizenship. He was known for many roles in Hollywood films, among them the title role in The Invisible Man (1933), a corrupt senator in Mr. Smith Goes to Washington (1939), and, perhaps his most famous performance, Captain Renault in Casablanca (1942).
Rains was born William Claude Rains in Camberwell, London on November 10, 1889. He grew up, according to his daughter, with "a very serious cockney accent and a speech impediment". His father was British stage actor Frederick Rains, and the young Rains made his stage debut at 11 in Nell of Old Drury.
His acting talents were recognised by Sir Herbert Beerbohm Tree, founder of The Royal Academy of Dramatic Art. Tree paid for the elocution lessons Rains needed in order to succeed as an actor. Later, Rains taught at the institution, teaching John Gielgud and Laurence Olivier, among others.
Rains served in the First World War in the London Scottish Regiment, with fellow actors Basil Rathbone, Ronald Colman and Herbert Marshall. Rains was involved in a gas attack that left him nearly blind in one eye for the rest of his life. However, the war did aid his social advancement and, by its end, he had risen from the rank of Private to Captain.
Rains began his career in the London theatre, having a success in the title role of John Drinkwater's play Ulysses S. Grant, the follow-up to the playwright's major hit Abraham Lincoln, and traveled to Broadway in the late 1920s to act in leading roles in such plays as Shaw's The Apple Cart and in the dramatizations of The Constant Nymph, and Pearl S. Buck's novel The Good Earth, as a Chinese farmer.
Rains came relatively late to film acting and his first screen test was a failure, but his distinctive voice won him the title role in James Whale's The Invisible Man (1933) when someone accidentally overheard his screen test being played in the next room. Rains later credited director Michael Curtiz with teaching him the more understated requirements of film acting, or "what not to do in front of a camera".
---