search for anything!
e.g. Barbie
or maybe 'Ashoka'
Dune: Part Two
Paul Mescal
search for anything!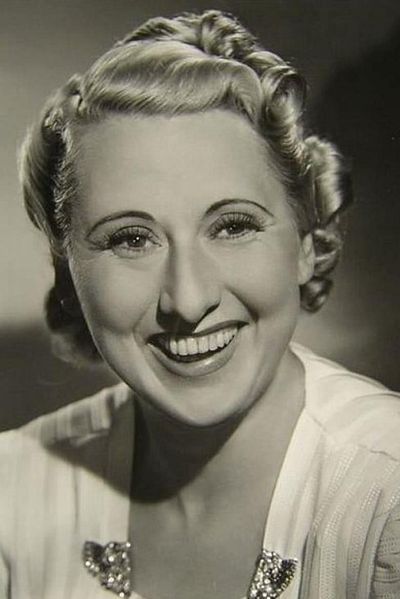 Charlotte Greenwood
Actor
​From Wikipedia, the free encyclopedia.  
Frances Charlotte Greenwood (25 June 1890 - 28 December 1977) was an American actress and dancer. Born in Philadelphia, Pennsylvania, Greenwood started in vaudeville, and eventually starred on Broadway, movies and radio. Standing around six feet tall, she was best known for her long legs and high kicks. She earned the unique praise of being, in her words, the "...only woman in the world who could kick a giraffe in the eye."
In 1913, Oliver Morosco cast her as Queen Ann Soforth of Oogaboo late in the run of L. Frank Baum and Louis F. Gottschalk's The Tik-Tok Man of Oz (better known in its novelization as Tik-Tok of Oz), then commissioned a successful star vehicle titled So Long Letty, which is the role that made her a star.
She starred with such luminaries as Charles Ruggles, Betty Grable, Jimmy Durante, Eddie Cantor, Buster Keaton, and Carmen Miranda. Most of Greenwood's best work was done on the stage, and was lauded by such critics as James Agate, Alexander Woollcott and Claudia Cassidy. One of her most successful roles was that of Juno in Cole Porter's Out of This World in which she introduced the Porter classic "I Sleep Easier Now."
Although the role was written with her in mind, film commitments prevented her from playing "Aunt Eller" in the Rodgers and Hammerstein Broadway hit Oklahoma! (1943). She got her chance in the 1955 film version, just prior to retiring in 1956.
Charlotte Greenwood died in Los Angeles, California of undisclosed causes, aged 87.
She was married twice, first, unsuccessfully to actor Cyril Ring, brother of actress Blanche Ring, and secondly and happily to composer Martin Broones.
Description above from the Wikipedia article Charlotte Greenwood, licensed under CC-BY-SA, full list of contributors on Wikipedia.
---