search for anything!
e.g. Florence Pugh
or maybe 'Andor'
House of the Dragon
Rings of Power
search for anything!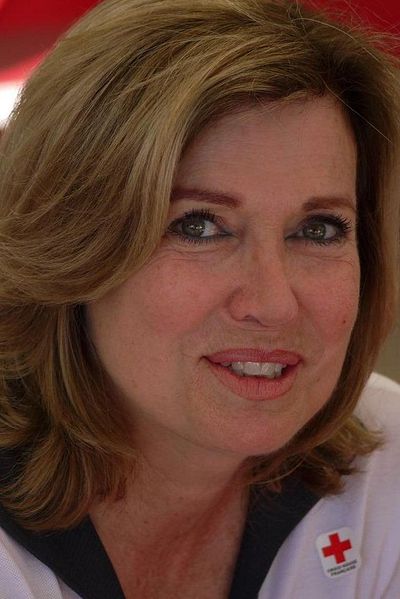 Catherine Alric
Actor
Catherine Alric est née à Neuilly-sur-Seine d'une famille venant des quatre coins de la France, Auvergne (où elle a créé avec des amis un refuge, la SPA le 15, dont elle est vice-présidente),Hautes-Alpes, Normandie et Bretagne. Après son baccalauréat philo, elle fait deux ans de préparation aux Beaux-Artsde Paris. Parallèlement à son entrée dans cette grande école, elle estmannequin au sein d'agences de Paris :Models Internationals puis Catherine Harlé. Demandée par des marques pour des publicités, elle délaisse petit à petit la peinture pour suivre des cours de comédie. Élève du Cours René Simon puis du Cours Viriot. C'est dans cette période, qu'elle rencontre le metteur en scène Philippe de Broca  qui lui ouvre les portes du septième art avec un premier rôle dans "L'Incorrigible" aux côtés de Jean-Paul Belmondo. Après ce début rapide, elle enchaîne plusieurs films, tournant notamment sous la direction de : Jean Yanne, Gérard Lauzier, François Leterrier… Elle tourne également pour la télévision. Elle vient d'ailleurs de terminer récemment un tournage pour TF1. Elle travailla beaucoup à l'étranger tout particulièrement en Italie et en Grande-Bretagne. Elle a participé à l'écriture du livre Rêves d'étoiles aux Éditions Alphée en 2009 avec l'ancien spationaute Jean-Loup Chrétien. Elle a aussi écrit des livres avec des versions K7 pour les enfants aux Éditions Nathan.Boulette et Marcel à l'opéra en 1990, Boulette et Marcel dans la rivière sacrée en 1991. Elle a également réalisé et édité un album Le grand cirque au chapiteau doré (Ciral Éditions) et écrit Leur toute première fois aux Éditions du Rocher en 1988. Elle a participé à l'écriture de plusieurs scénarios et vient d'en terminer un dont le titre provisoire est Vivre ensemble. Elle est chevalier de la Légion d'honneur.
---