search for anything!
e.g. Barbie
or maybe 'Ashoka'
Dune: Part Two
Paul Mescal
search for anything!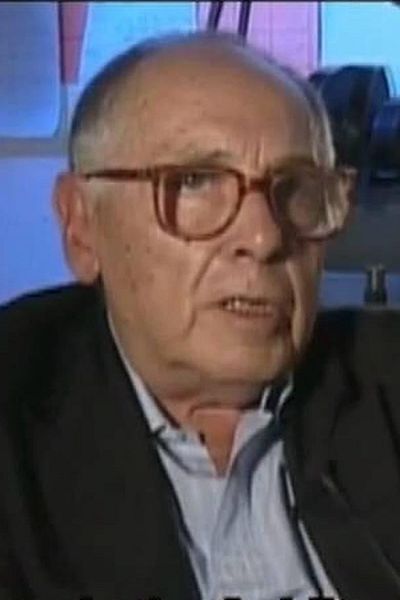 Bruno Mattei
Director | Writer
Born in 1931, Bruno Mattei grew up in Rome, Italy, where his father owned a small film editing studio. Mattei made his debut as a director with the drama Armida, il dramma di una sposa(1970) under the alias "Jordon B. Matthews". He eventually had more pseudonyms than any working director in the world. He returned to editing before making another comeback in 1976 with two low-budget Nazi exploitation films, Women's Camp 119 (1977) (aka "Women's Camp 119") and Casa privata per le SS (1977) (aka "SS Girls"). Mattei followed these taboo-breaking films with excursions into porno films and mondo "shockumentaries", all directed under his many pseudonyms, concentrating on "shock value" with films such as Mondo erotico (1973), "Libiodomania" and "Libidomania 2". Always on the lookout for new exploitation avenues, Mattei followed with "nunsploitation", with the softcore sex film La vera storia della monaca di Monza (1980) and the violent sex thriller The Other Hell (1981). Both films involved a partnership with writerdirector Claudio Fragasso, who helped him write and direct the back-to-back productions. Using yet another alias, "Vincent Dawn", Mattei directed Hell of the Living Dead (1980) (aka "Hell of the Living Dead"), a low-budged zombie picture inspired by other zombie cannibal movies such as Dawn of the Dead (1978) and Lucio Fulci's Zombi 2 (1979). "Virus" was filmed in Spain and used jungle footage from New Guinea and a patch soundtrack from Goblins "Dawn of the Dead" soundtrack, which was a minor hit in Italy and abroad. After directing two women's prison films starring Laura Gemser, Mattei moved to directing sword-and-sorcery flicks, starting with I sette magnifici gladiatori (1983). Both Mattei and Fragasso collaborated on the sci-fihorror flick Rats - Notte di terrore (1984), inspired by the futuristic movies of the early 1980s. Mattei considers this his best work, despite his still having to work with a very low budget. He worked relentlessly through the 1980s, directing a pair of "spaghetti westerns", some action flicks and about half of Zombi 3 (1988) after Lucio Fulci was taken off the production, though Mattei was not credited with it. In the early 1990s Mattei directed a series of erotic thrillers and a made-for-TV movie, Cruel Jaws (1995) (TV), which was inspired by Steven Spielberg's Jaws (1975). Mattei continued making films, with more than 50 to his credit by the 200s. In early 2007 his health becan to decline rapidly after he was diagnosed with a brain tumor. Despite his doctor's warnings, he went through with a surgical operation to have the tumor removed in May of that year. After the surgery he fell into a coma from complications, and died a few days later on May 21, 2007 at age 75.
---