search for anything!
e.g. Barbie
or maybe 'Ashoka'
Dune: Part Two
Paul Mescal
search for anything!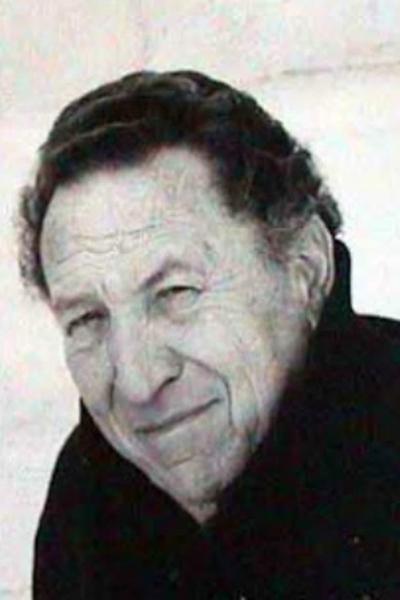 Antonio Margheriti
Director | Writer | Producer | Actor
​From Wikipedia, the free encyclopedia.  
Antonio Margheriti (19 September 1930 – 4 November 2002), also known under the pseudonym Anthony M. Dawson, was a prolific Italian filmmaker. He was born in Rome and died in 2002 from a heart attack in Monterosi, Viterbo, near Rome at the age of 72.
Margheriti started out in the Italian film industry in 1956 as a screenwriter. He started directing in 1960, his first film being "Spacemen" (aka "Assignment Outer Space"). Margheriti is known for his science fiction, horror, spaghetti western and action movies. He was the director of such cult movies as Cannibal Apocalypse, Castle of Blood, The Virgin of Nuremberg, Assignment Outer Space, Wild Wild Planet, Naked You Die, Mr. Super Invisible, The Last Hunter, Battle of the Worlds and numerous others. Most of his films were directed under the pseudonym of Anthony M. Dawson. He stopped using his real name in the USA early in his career, when he realized the English translation of the name "Antonio Margheriti" was "Anthony Daisies", and he thought it sounded too effeminate.
He was the only Italian director who worked directly for American production companies like MGM, United Artists, 20th Century Fox, Columbia Pictures, etc. with films like: Yor, the Hunter from the Future, Take a Hard Ride, Killer Fish, etc. Margheriti said his actionadventure films were his favorites, and his least favorite movies were the sword-and-sandal peplum films he made in the early 1960s (such as "Devil of the Desert" and "Giants of Rome").
For years, director Richard Morrissey disputed Margheriti's claim that he had directed "Andy Warhol's Frankenstein" in the early 1970s, saying that Margheriti was mostly just a technical advisor on that film. Morrissey said Margheriti did however direct a very, very brief segment of the movie (mostly the scenes involving the two children roaming around in the lab).
Margheriti worked with many well-known genre actors such as Lee Van Cleef, John Saxon, Claude Rains, John Morghen, Klaus Kinski, Barbara Steele, Reb Brown, Donald Pleasence, Yul Brynner, David Warbeck, Luciano Pigozzi, Marvin Hagler, Terence Hill, Fred Williamson, Christopher Lee and many others. Most of his later films were shot in the Philippines (especially his war films). Margheriti also collaborated on the special effects in two Italian cult films which he did not direct, Sergio Leone's "Fistful of Dynamite" (1971) and Aldo Lado's "The Humanoid" (1979).
Margheriti retired from filmmaking in 1996 at age 66. He died in 2002 of natural causes. Margheriti's son Edoardo and his daughter Antonella are both also involved in filmmaking. Eli Roth's character in the 2009 Quentin Tarantino film Inglourious Bastards took Margheriti as his namesake.
Description above from the Wikipedia article Antonio Margheriti,  licensed under CC-BY-SA, full list of contributors on Wikipedia.
---