search for anything!
e.g. Florence Pugh
or maybe 'Andor'
House of the Dragon
Rings of Power
search for anything!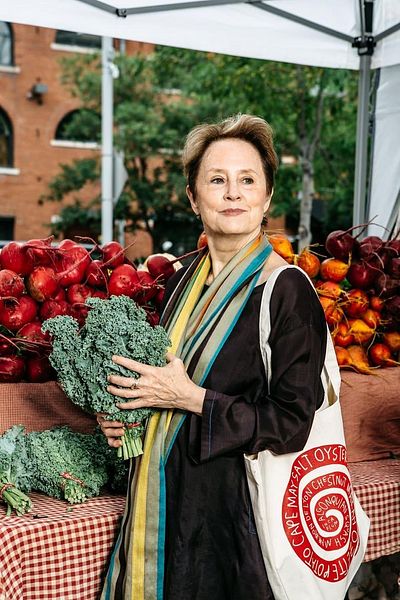 Alice Waters
Actor
Alice Louise Waters is an American chef, restaurateur, and author. She is the owner of Chez Panisse, a Berkeley, California, restaurant famous for creating the farm-to-table movement and for pioneering California cuisine, which she opened in 1971.
Waters has authored and co-authored many books, including "Chez Panisse Cooking" (with Paul Bertolli), "Chez Panisse Vegetables", "Chez Panisse Fruit", "The Art of Simple Food I and II", "In the Green Kitchen: Techniques to Learn by Heart", "40 Years of Chez Panisse", and her memoir, "Coming to my Senses: The Making of a Cook".
Waters created the Chez Panisse Foundation in 1996, and the Edible Schoolyard program at the Martin Luther King Middle School in Berkeley; a school garden initiative that today involves over 4,000 schools. She is a national public policy advocate for universal access to healthy, organic foods. Her influence in the fields of organic foods and nutrition inspired Michelle Obama's White House organic vegetable garden program.
Since 2002, Waters has served as a vice president of Slow Food International, an organization dedicated to preserving local food traditions, protecting biodiversity, and promoting small-scale quality products around the world.
---