search for anything!
e.g. Florence Pugh
or maybe 'Andor'
House of the Dragon
Rings of Power
search for anything!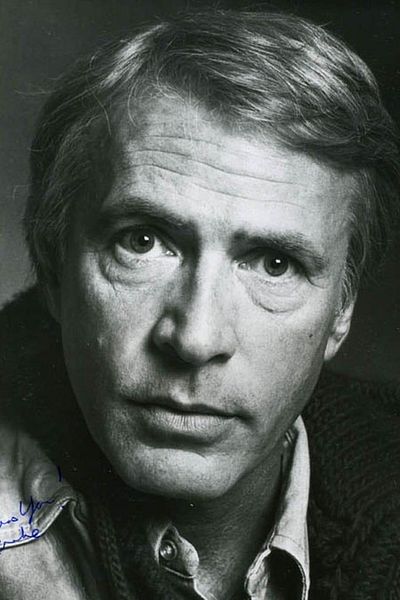 Adam Roarke
Actor | Director
From Wikipedia, the free encyclopedia
Roarke was born Richard Jordan Gerler in Brooklyn, New York, where he was a street gang member during his youth. His father was a vaudeville comedian and his mother was a chorine, showgirl.
Richie, as he was affectionately called by friends, began his acting career under the name Jordan Grant; however, when he signed on with Universal Studios in 1957, he was told that he needed to change the name, because the studios already had one Mr. Grant (Cary Grant, that is) under contract. Roarke appeared in a number of television series during the late 50s and early 60s, including the role of Communications Officer Garrison in the original Star Trek pilot. He appeared in a string of AIP biker pictures along with Peter Fonda, Jack Nicholson, and Bruce Dern in the late 1960s, beginning with Hells Angels on Wheels (1967), and culminating with The Losers (subsequently retitled Nam's Angels) in 1970. In 1974, Roarke appeared in the financially-successful car chase film Dirty Mary, Crazy Larry, with Fonda and Susan George, a role which showcased his range of acting skill despite the level of the material.
His "breakout role" came in 1980 when he portrayed Raymond Bailey, a self-important leading man whose stunt double was played by Steve Railsback in The Stunt Man. Peter O'Toole befriended Roarke during filming, and the two became drinking buddies. Unfortunately, Roarke was unable to keep up with O'Toole, and was hospitalized with delirium tremens before shooting was concluded. Word spread around Hollywood quickly, and Roarke had difficulty finding work as a result. However, an offer to work on a low-budget independent film brought him to Austin, Texas in 1982. At the time, Texas had a burgeoning movie industry—billing itself as the "Third Coast"—but lacked any real opportunities for aspiring film actors to learn their craft from industry veterans. Recognizing this need, Roarke opened the "Film Actors Lab" in the Dallas Communications Complex at the Studios in Las Colinas. "Graduates" of his program include Darryl Cox, Benton Jennings, Lar Park Lincoln and Lou Diamond Phillips.
In 1989, Roarke married Carla DeLane, and they had one child together. A child from Roarke's previous marriage, Jordan Gerler, was also an actor, appearing in Rolling Tunder in 1987. Roarke died in Euless, Texas of an apparent heart attack.
Description above from the Wikipedia article Adam Roarke, licensed under CC-BY-SA, full list of contributors on Wikipedia.
---