search for anything!
e.g. Florence Pugh
or maybe 'Andor'
House of the Dragon
Rings of Power
search for anything!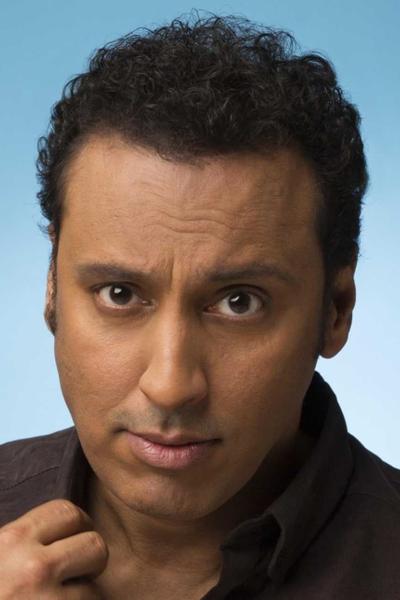 Aasif Mandvi
Actor
Aasif Hakim Mandviwala, known professionally as Aasif Mandvi, is a British-American actor, comedian and author. He made his television debut as a doorman at the Miami Biltmore Hotel in the episode "Line of Fire" of the series Miami Vice. In 2006, Mandvi auditioned for The Daily Show. He was hired immediately and appeared on the show the same day. He began appearing as an occasional contributing correspondent on The Daily Show on August 9, 2006. On March 12, 2007, he was promoted to a regular correspondent. In October 2013, during a segment on The Daily Show, his interview with Don Yelton led to Yelton's resignation from the North Carolina Republican Party office.
In 2013, he was cast in a recurring role on the FOX romantic comedy, Us & Them. Beginning in June 2015, he portrayed Rafiq Massoud in the HBO comedy series The Brink. He also served as a writer and co-producer on the series. Also in 2015, he was the lead actor, co-writer and producer of the web series Halal in the Family, which premiered on Funny or Die. In 2016, he joined the climate change documentary show Years of Living Dangerously as one of its celebrity correspondents.
Beginning in 2017, he had a short recurring role on Netflix's  A Series of Unfortunate Events as Montgomery "Uncle Monty" Montgomery, a herpetologist and distant relative of the Baudelaire children. In 2019, he starred in CBS' supernatural drama series Evil as Ben Shakir, a carpenter who works as a technical expert, equipment handler and debunker of supernatural phenomena. His other recurring roles include Oz, CSI, Tanner on Tanner, The Bedford Diaries, Jericho, Blue Bloods, Younger, and This Way Up. He hosted the game show Would I Lie to You? (2022).
He played minor roles in the films The Siege and Die Hard with a Vengeance. He played the doctor who diagnosed Paul Vitti's (Robert De Niro) panic attacks in Analyze This, and had a role as Mr. Aziz of "Joe's Pizza" in Spider-Man 2. He played the tone deaf doorman Khan in Music and Lyrics, a dentist alongside Ricky Gervais in Ghost Town, Bob Spaulding in The Proposal, and appeared in It's Kind of a Funny Story.
In M. Night Shyamalan's The Last Airbender (released in 2010) he played a major role as Commander Zhao. He played the role of Mr. Chetty in The Internship and Ash Vasudevan in Million Dollar Arm. He has appeared in other films including Random Hearts, Margin Call, Dark Horse, The Dictator, Ruby Sparks, Premium Rush, Movie 43, Mother's Day, Drunk Parents, and more.
---