10 Movies You Might Have Missed In 2022
With cinemas back in full swing this year and studios racing to get their movies into them, you shouldn't feel too ashamed if you missed out on one or two movies in 2022.
After all, the theatrical window has been rapidly shrinking since the end of the pandemic, with some movies only making a week's appearance in cinemas before they're shunted to streaming.
With that in mind, here's our pick of 10 movies in cinemas this year you might have missed.
10'See How They Run'
The fact that this movie came and went from cinemas and is now enjoying a second life on Disney+ tells us that something is vitally different in our world and great movies are being missed by audiences. This movie should have been a smash hit - Saoirse Ronan and Sam Rockwell in flying form as a pair of coppers in '50s London solving a zany murder mystery? And it's funny? Come on. Anyway, 'See How They Run' was a delight that fell out of cinemas far too soon, and one that audiences heinously overlooked.
Music documentaries this year have enjoyed a glut of success, what with 'Moonage Daydream' receiving many five-star reviews. 'Nothing Compares', which focuses on the early career of Sinéad O'Connor/Shuhuda Sadaqat and how fame and mainstream acceptance were never going to be an easy match for her. Indeed, what director Kathryn Ferguson does so well is utilise extensive interviews and intimate, unseen footage of O'Connor/Sadaqat to underline this point. As she says herself, they tried to bury her but didn't realise that she was a seed.
8'Emily'
Even though films set in the Regency era seem to be the rage these days, 'Emily' was very much flying under the radar in comparison. For one, it was decidedly and firmly against the grain, by examining Emily Bronte not as an icon or some willowy figure, but as a full-blooded woman containing multitudes. Emma Mackey's committed performance matched Frances O'Connor's dark and gothic take on the story, all stormy weather and steamy tension.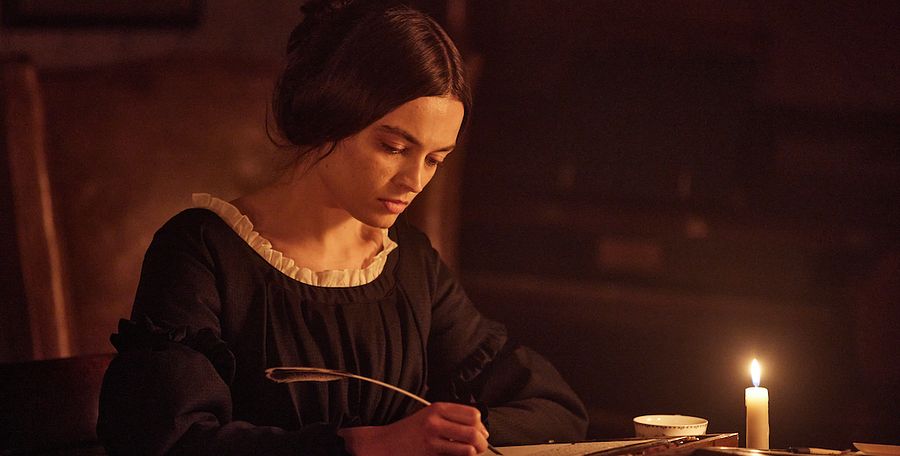 7'Benedetta'
If ever there was a director who was going to make a satirical psychodrama set inside a nunnery in 17th-century Italy and feature explicit lesbian sex scenes, it was going to be the guy who made 'Basic Instinct' and 'Starship Troopers'. Paul Verhoeven is making some of his best work in years, now completely unmoored from satisfying anyone except his own artistic whims. Yet, while that may lead you to think he's become indulgent, the truth is 'Benedetta' is sharply made with daring performances from all concerned. Yes, you can make the 'Father Ted' jokes all you want - God knows we sure did - but 'Bendetta' is so much more than a punchline.
What a delight 'Róise and Frank' is! An Irish-language comedy about grief and the power of connection, all of it told through the eyes of a widow and the dog she believes has been imbued with her dead husband's spirit. On paper, that might sound twee and parochial, yet it has such a universal quality to it and is so soft and understated in its approach that it will end up melting your heart.
Jon Hamm has had a strange career post-'Mad Men', meandering into secondary roles in the likes of 'The Town' and more recently, 'Top Gun: Maverick'. Yet his best work in years - maybe ever in a movie - is 'Confess, Fletch'. Much like 'See How They Run', it's a cosy crime caper involving Hamm as a smooth-talking journalist who gets wrapped up in a shady art deal and a murder. It's exactly the kind of pulpy, enjoyable, mid-budget movie that comes and goes from cinemas these days, but was the backbone of the industry once upon a time. Not every under-the-radar movie has to be in another language, or a dark and swirling masterwork. The declining nature of cinema is such that a perfectly well-made crime comedy with a likeable lead and a smart script is now just as in danger of being overlooked as anything else.
A genial comedy-drama about a cleaning lady going to Paris to buy a dress has absolutely no business being this witty and incisive about class structure and worker solidarity, yet here we are nonetheless. Lesley Manville sews together (see what we did there) this delightful adaptation with her easy charm and screen presence, but what makes it so much more is how it becomes so uplifting and joyful. Much like 'The Duke' last year, it works with small moments and quiet intensity, before it swells up your chest with delight by the end.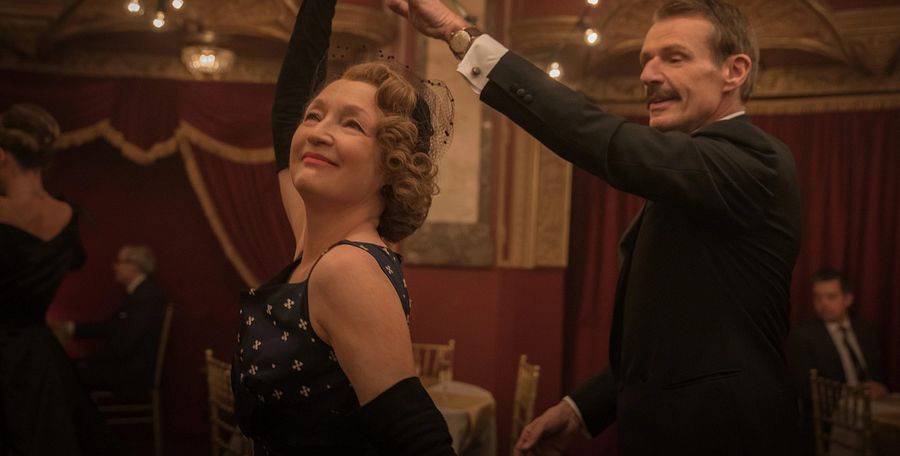 3 'All Quiet on the Western Front'
World War I has been viewed in cinema with a certain amount of scepticism and banality in recent years. 'The King's Man' pretty much turned it into a punchline, while '1917' narrowed the experience down to a two-man unit on a mission. Where 'All Quiet on the Western Front' separates is how it speaks to the truth of the matter - that war is a mindless, pointless slaughter of innocents that is perpetuated by ego and nationalism. Edward Berger aims the camera right down the trench, getting us uncomfortably close to the bloodshed and the lives of the soldiers rolling around in it. It's not an easy watch, but it's not supposed to be.
Park Chan-wook's filmography is made up of sumptuously made, delicately told mysteries that often come with a satisfying twist. 'Decision To Leave' might be a familiar jaunt to those who have followed his work, but it's still nevertheless a seductive and brilliant movie. It's also the best-looking movie of the year, with fantastically staged setpieces and eye-watering cinematography. If you didn't see it in a cinema, you really did miss out.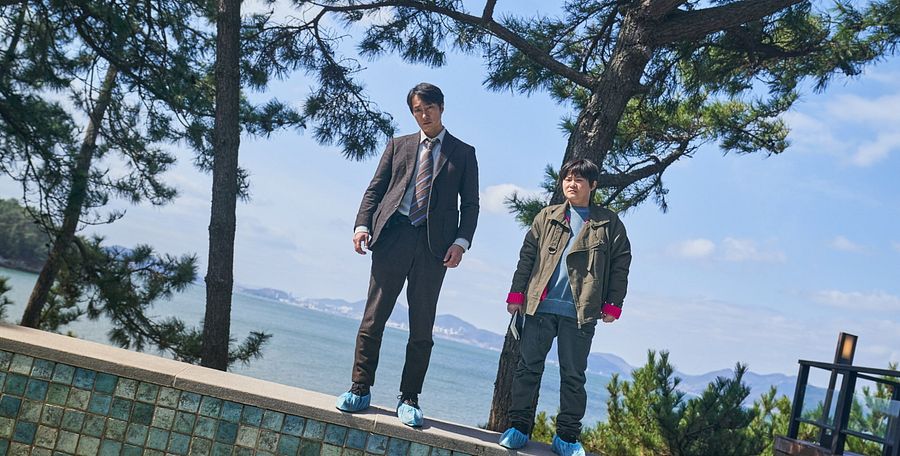 1 'Living'
In a lot of ways, 'Living' feels like it is set ardently against our time and our culture. It is a story about an elderly bureaucrat in '50s London, about the fleeting nature of life, told at a stately pace with a texture and precision evoking its setting, and can't be readily shrunk down to fit in a TikTok or an Instagram reel. Yet, 'Living' is so vital, so brilliant, and so agonisingly bittersweet. Bill Nighy gives the performance of his career, dialling back his every instinct to lean on ticks or costume, and turns his gravelly tones to a whisper. Yet, for all of its quiet majesty, 'Living' is the kind of work that will have you thinking about it for days and weeks after seeing it.