A brief history of the vampire on screen
There's something endearing about the vampire on screen. Since film began, this creature of the night has been biting necks, hissing and being overtly sexual in front of terrified audiences. Fittingly, the image of the vampire has changed shape throughout the years, featuring many times outside of the horror genre. However, it will forever be recognised as the symbol of horror.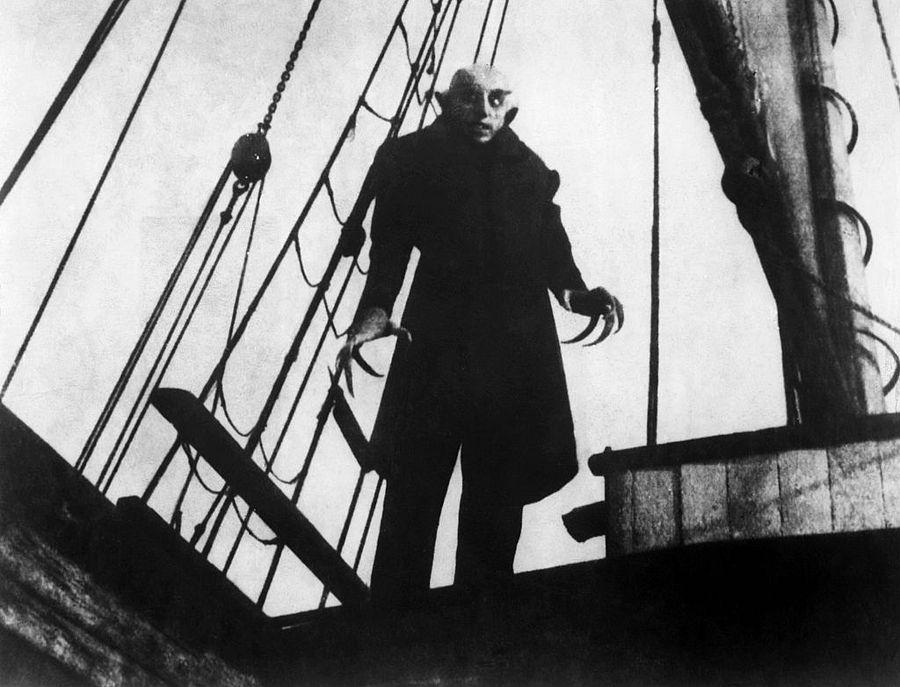 Early 1900's
In the early days of cinema in 1922, a movie by the name of 'Nosferatu' came to the silver screen. Originating from Germany, the silent film features Max Shreck as the creepy Count Orlock. The image of Shreck, with his long claws and pointed ears are the blueprint of the modern vampire.
The film is heavily based off of Bram Stoker's novel 'Dracula' and the creators were even ordered to destroy all copies of the film in court due to copyright infringement. However, some copies survived, as they tend to do, and the film has maintained itself as one of the originators of the vampire movie.
Mid 1900's
Vampire films remained popular throughout the early 20th century, with some iconic actors portraying bloodsuckers. Not least of them, the magnificent Cristopher Lee. Lee played Count Dracula in several Hammer Horror films across the 50's, 60's and 70's. Interestingly, his portrayal of the Count was the first instance of the fanged vampire on screen.
Lee's portrayal of Dracula is one of the greatest and one which has shaped the character the most. However, in 'Dracula: Prince of Darkness (1965)' he has zero lines of dialogue, simply hissing his way through the film. Allegedly this is due to Lee not liking his lines in the script and refusing to speak, which is, quite frankly, hilarious.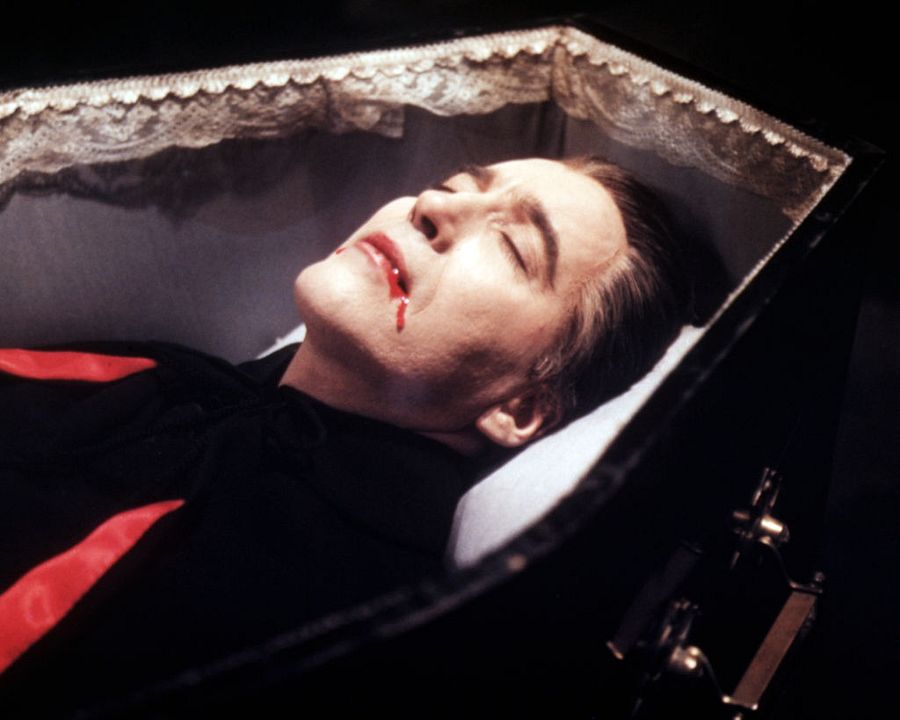 1980's
As we reach the 80's, there is barely a bridge vampire movies haven't crossed. One of the few uncrossed bridges, though, were Californian biker gang vampires. Enter 'The Lost Boys (1987)'. Joel Schumacher's campy, creepy thriller is as 80's as can be and helped shift the vampire film towards younger audiences.
There are so many great characters within The Lost Boys. Corey Feldman and Jamison Newlander as the geeky, vampire-hunting Frog brothers will go down in horror history. Young Keifer Sutherland's brooding head vampire David is also one of the great vampire villains.
Other films during the decade like 'Fright Night' followed in the same vein by creating a more in-your-back-yard vampire. They preyed on the stranger-danger and Satanic Panic epidemics at the time, bringing a modern twist on the old tale.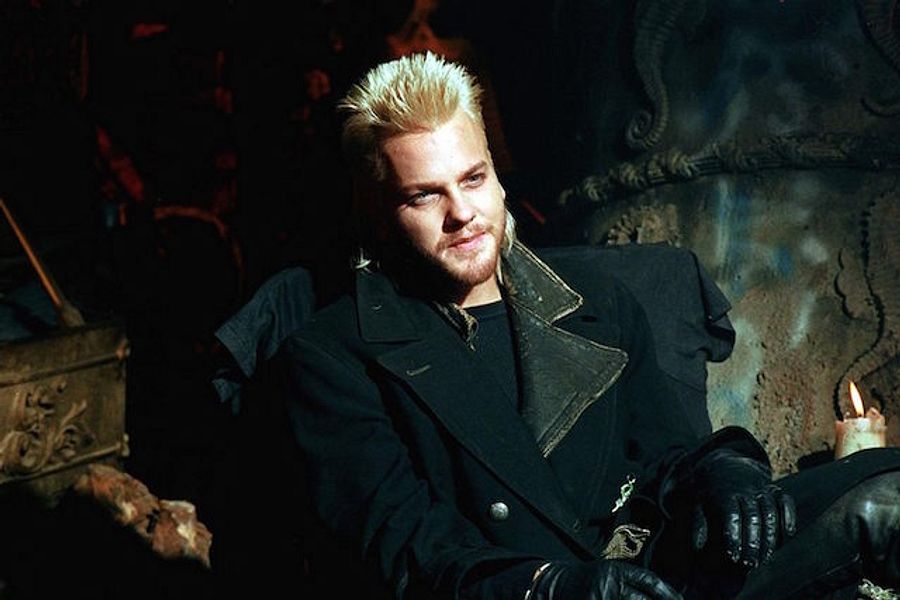 1990's
The 90's was awash with vampiric film and TV. While campiness and comedy were taking over the genre, Francis Ford Coppola was on a mission to save the vampire from its own tropes. As a result, he created 'Bram Stoker's Dracula (1992)'. He gave his characters depth and brought back the romance and atmosphere of older films. The film featured an all-star cast including Gary Oldman, Winona Ryder, Keanu Reeves and Anthony Hopkins.
It could be argued that this is one of Gary Oldman's best performances. Then again, picking any Gary Oldman performance as his best seems a disservice to every other one of his performances. His Count Dracula is dramatic in the extreme, showing a wide range of emotion, repressed desires, and a laugh that will go into the Evil Laugh Hall of Fame (if that doesn't exist already then it really should).
Ford-Coppola's in-camera special effects reflect the time the movie was set. Shadows that move of their own volition, haunting eyes in the sunset and reversed footage - all potent practical effects. They give off the feel of those classic turn-of-the-century gothic horrors.
The only downside of this movie is Keanu's horrendous English accent and, well, let's just not speak of that, OK?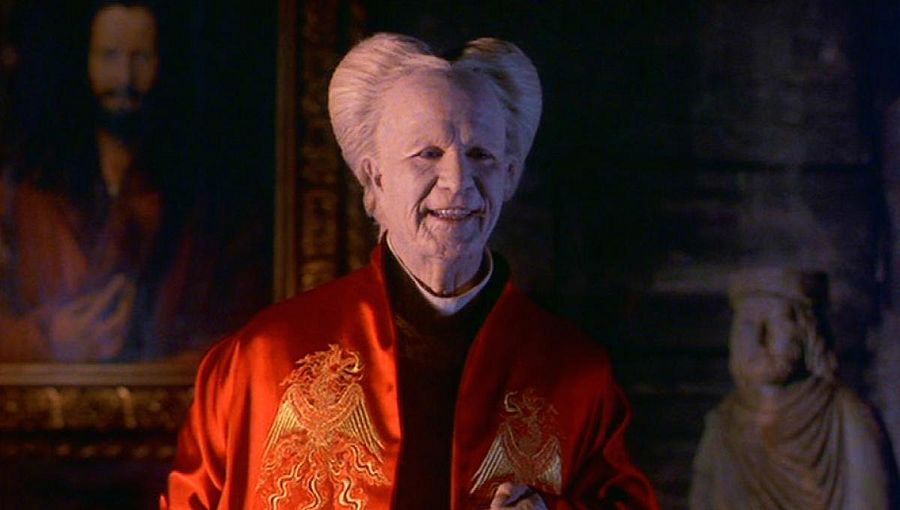 A couple years later we got the film adaption of Ann Rice's 'Interview With a Vampire', directed by Irishman Neil Jordan. Following in the footsteps of 'Bram Stoker's Dracula', this was a regal and macabre vampire tale, told by Lestat (Tom Cruise) and Luis (Brad Pitt). It also brings a gothic charm of old back to the screen and, let's not beat around the bush here, it's raunchy as hell.
Despite the best efforts of Ford Coppola, once the younger generation sunk their teeth into over-the-top vampire tropes, there was no letting go. The 90's provided us with everyone's favourite vampire slayer. Originally a 1992 movie, 'Buffy the Vampire Slayer' hit global popularity through Joss Whedon's show, lasting seven seasons. Starring Sarah Michelle Gellar, the show used common vampire tropes mixed with teen drama, becoming one of the most iconic TV shows of the last few decades.
Buffy used a Monster-of-the-Week formula, similar to that of the X-Files. The show utilised horror and sci-fi to explore challenges facing younger generations. It still hits home today, too, over twenty years later.
Buffy is also a popular source of cultural studies on identity and diversity amongst the characters and storylines. It kept things running with its successful spin-off series 'Angel' and has maintained a cult following.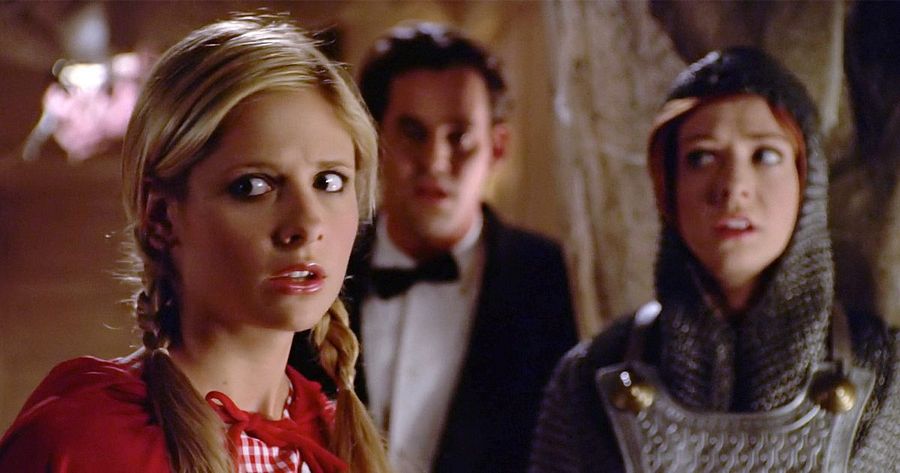 Vampire hunters were all the rage in the late 90's and we rounded out the century with none other than Blade himself. Wesley Snipes, the big hipster, donned the black trenchcoat and sunglasses before Neo made it cool. He is also, by far, one of the most badass vampire/vampire slayers of all time.
Blade brought vampires into the 21st century and Snipes' portrayal of the comic book hero was way ahead of its time. He was more straight-up action star than anything we had seen before in the genre, but he was also very likeable. He clearly loved playing the role too, and even did his press interviews in-character as Blade.
2000's
And so we arrive at the Noughties. Look, we've come this far and, yes, I have to mention it. You know what I'm talking about. I'm talking about sparkling skin, I'm talking about CGI babies, I'm talking about 'The Twilight Saga'.
As much as the purists eyes will glaze over right now, it has to be mentioned that Twilight brought vampires back into the collective consciousness once again after a couple of years in the wilderness.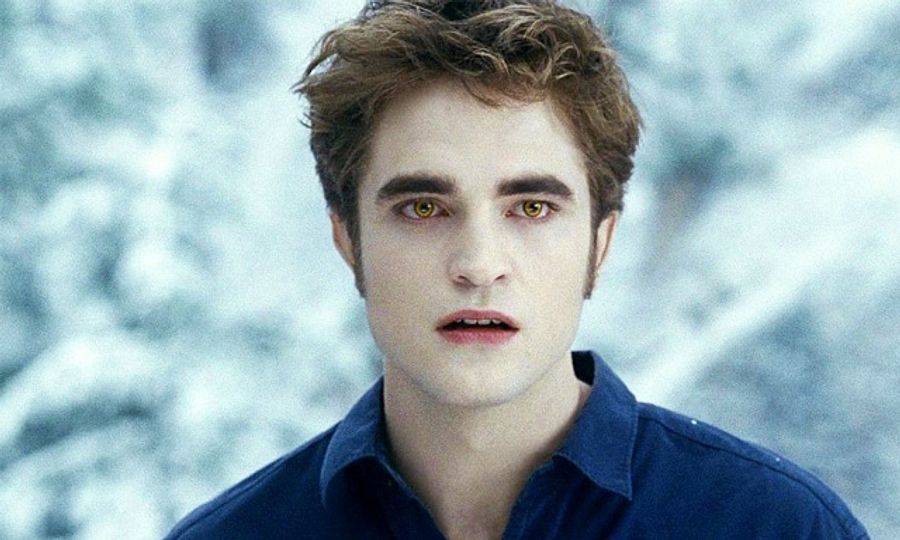 Based on the wildly-popular novels, 'Twilight' follows Bella played by Kristen Stewart who moves to Washington and falls in with a crowd of sparkly, moody vampires led by Edward Cullen (Robert Pattinson).
The vampires in 'Twilight' don't follow most of the common legacies in previous lore. They don't dislike garlic, they have lovely, pale reflections, they can go out during the day. But, the main deviation in this series is that they're not really meant to be scary.
'Twilight' isn't a horror, it's more of a modern dark romance, full of angsty, mumbling teens. Outside of its massive teenage following at the time, the film series didn't do much for the uninitiated. It also didn't drive the vampire myth forward as such. But it did absolutely smash it at the box office, and now Robert Pattinson is Batman, so who are the real winners here?
Luckily for us, Swedish horror 'Let the Right One In' arrived around the same time, an incredibly fresh take on vampirism. Based on the 2004 book of the same name, the plot focuses on the lonely Oskar who befriends the mysterious Eli, who just so happens to be a vampire. It's a beautiful film, weaving romance and horror together in such a delicate way. Also, kid vampires? Always scary.
2010's
Vampire films have started to evolve as of late and in the last decade we've got some much more experimental projects.
In 2012 and 2014 we got both 'Byzantium' and 'Only Lovers Left Alive' respectively. Both are slow burns with no real crescendo in their story. Both follow the relationship of lonely vampires within a human world. Jim Jarmusch's 'Only Lovers Left Alive' is a particularly great flick. Starring Tilda Swinton and Tom Hiddleston as a vampire couple with differing world views. Hiddleston's Adam is in a deep depression about the current state of humanity, while Swinton's Eve, a much older vampire, tries to show him that humanity has been rebuilt over and over again through time.
Romanticising the past is a theme in this film and it's easy to see the connection with 'Bram Stoker's Dracula'. That being said, it's a unique way of using vampires in film, showing how versatile the genre is.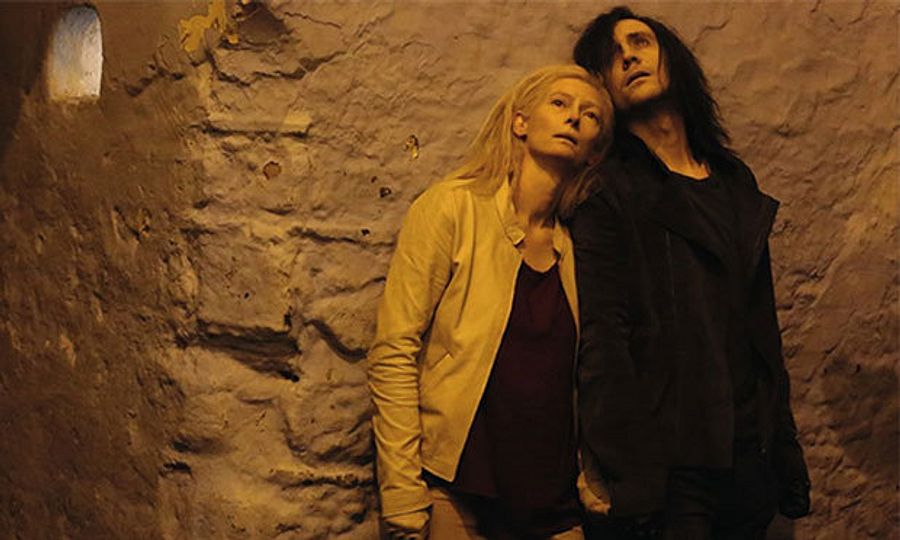 New Zealand's 'What We Do in the Shadows', released a year later, shows us the complete opposite end of the spectrum. Taika Waititi directs and stars in this brilliant mockumentary about a group of vampires living in suburban Wellington flat. Like 'Only Lovers Left Alive', it's about adapting to modern life, but uses comedy and ridiculousness to get the message across instead.
The great things about this film is how it uses common vampire tropes for comedic effect. Highlights include levitating while hoovering, an amazing "bat fight" and making a floating ghost cup in the mirror.
This is a genuinely hilarious and charming addition to vampire films and one that you'll go back to multiple times. It also has a sitcom spinoff starring Matt Berry, Natasia Demetriou and Kayvan Novak which is just as funny.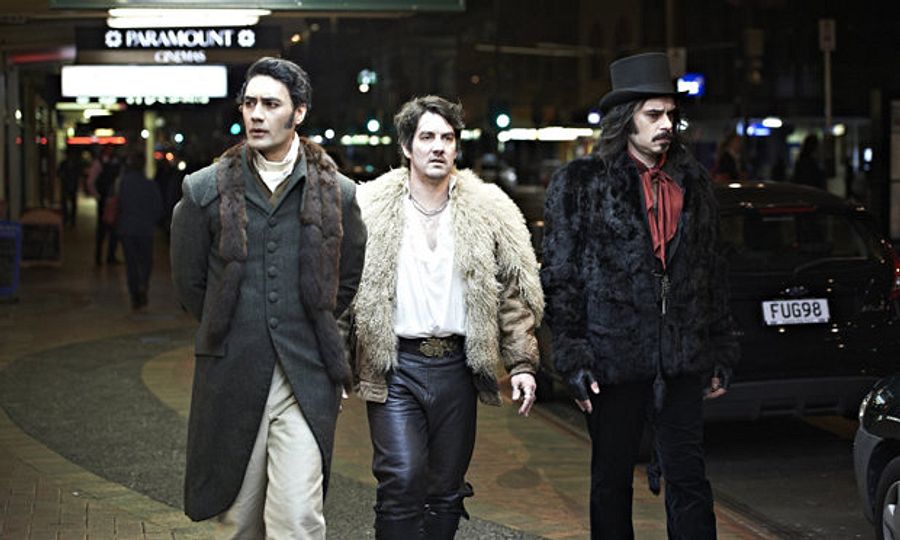 2020's
The most recent dabbling into the vampire genre has been from Mike Flanagan's 'Midnight Mass'. While not overtly a vampire show (that word is never used), it uses the acceptance of vampirism to reflect the fear of religious ostracism. Hamish Linklater plays a blinder as Fr. John, the mysterious and enigmatic priest who seems to become slightly more unhinged, and blood-lusty, as the episodes go on.
The "angel" that Fr. John brings to the island to save his congregation is most definitely a form of vampire. It also has a sneaking resemblance to 'Nosferatu', with added giant bat wings.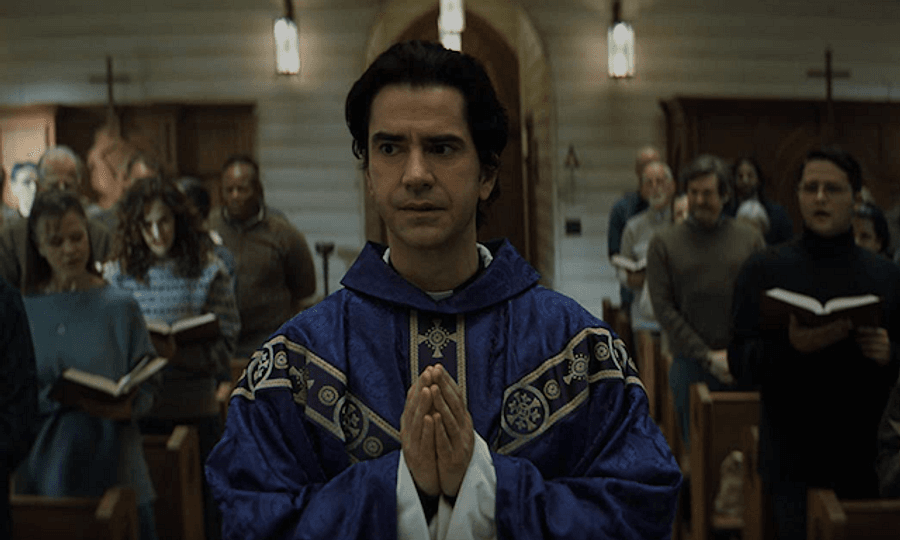 Knowing that more films and shows involving vampires are on their way, like Marvel's 'Morbeus' and a 'Blade' reboot, we can rest assured that this long-fanged, blood sucking, twinkly-skinned monster is going nowhere anytime soon.
As we've seen from its history, the vampire will always shapeshift its way through genres. It lives immortal through whatever medium it takes on, and hides in the shadows, waiting to pounce onto our screen once more.
MWAHAHA- sorry I'll leave the evil laugh to Gary Oldman.