The 10 best movies of 2020 so far
Although cinemas across Ireland have been closed since March, some movies still have made their way to audiences.
With the rapid change of release dates, there's no denying that we have less options to choose from than previous years, but rest assured, all of the movies on this list are more than worthy of your time and consideration.
With that, here's our pick of the 10 best movies of 2020 so far.
10 'Calm With Horses'
Grimly effective to a point of it almost being gothic in parts, 'Calm With Horses' may tread over familiar grounds in Irish cinema, but it's done with grace and care. Cosmo Jarvis channels Marlon Brando for his role, while Barry Keoghan continues his impressive streak of roles with a frightening, visceral performance.
9 'Vivarium'
A movie about a young couple trapped inside their house slowly going mad? Yes, it's almost like 'Vivarium' was made for these times long before we even knew about it. Still, Lorcan Finnegan's follow-up to the excellent 'Without Name' brings forth themes he explored in his early work while bringing a maturity of vision and execution to bear. You'll never look at housing estates the same way again.
8  'Just Mercy'
Like 'Vivarium', the themes and issues explored in 'Just Mercy' are prescient as ever - and have always been. Seeing as how 'Just Mercy' is set in 1989 and everything in the movie is still talked about today, you'll watch the movie with the uncomfortable knowledge that very little has changed for black Americans in the criminal justice system and the prevalence of systemic racism is still evident to this day.
7 'Dating Amber'
After Irish zombie thriller 'The Cured', taking a sharp turn into queer teenage rom-com might seem like an odd choice for director David Freyne, but it paid off in spades as this has been garnering some excellent reviews, not just from us. Fionn O'Shea and Lola Petticrew spark off one another as their beards, and the comedy is finely edged with some sharp examinations of homosexuality in '90s Ireland.
The best thing Universal could have done for its arsenal of classic monsters is hand them off to strong visually-minded directors and give them a small enough budget to take chances. From this came 'The Invisible Man', one of the most exciting suspense horrors in years with an affecting and vital performance from Elisabeth Moss. It might stumble and trip over itself in places, but it's all so entertaining and well realised that you can forgive it leaning on some tropes.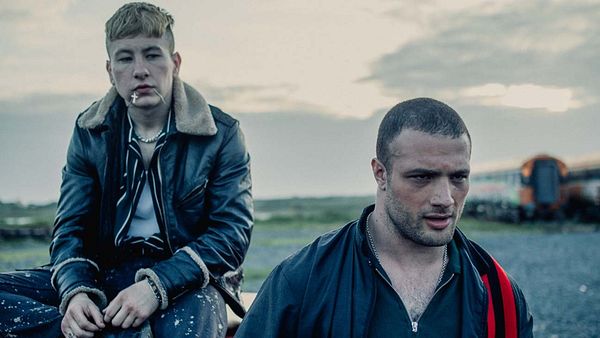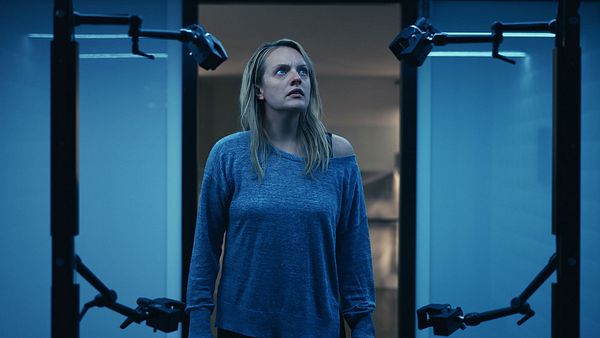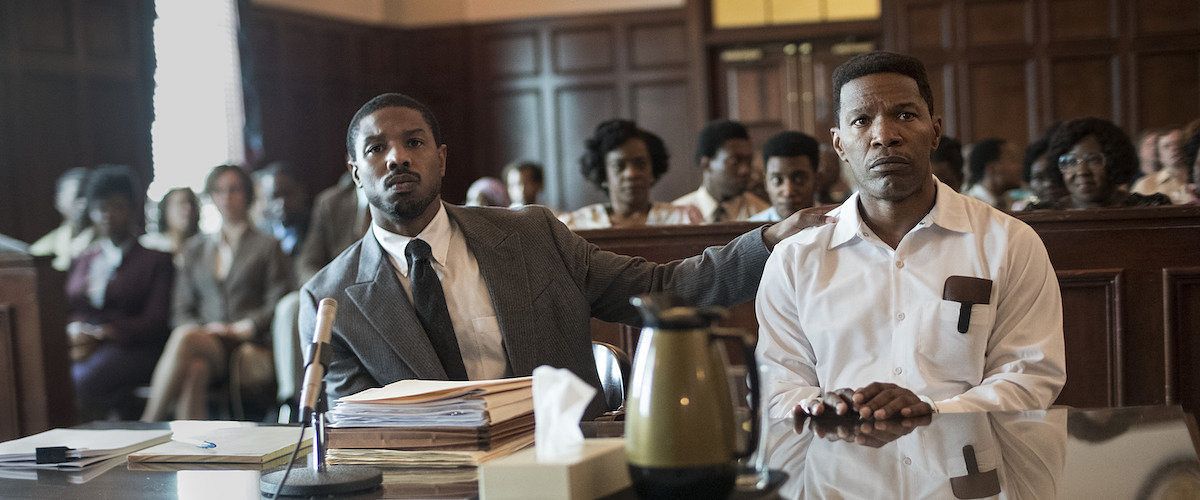 5  'Sea Fever'
Neasa Hardiman's Lovecraft-inspired horror-thriller could be lazily described as 'The Thing' on a boat, but there's so much more going on that just that. The ability to create an atmosphere of choking dread and menace, and all of it done with leanness and elegant simplicity to it makes for something unique from an Irish director. Tightly wound, 'Sea Fever' unspools itself little by little, all of it building to something terrifying.
Who would have honestly believed that Adam Sandler would lead one of Netflix's finest movies to date? More to the point, who even knew that Adam Sandler had it in him to be this good? Think the final twenty minutes of 'Goodfellas', where Henry Hill is coked off his brains and chasing helicopters, stretched out to a full-length movie and you're on the right track. Blistering, panic-inducing, but never not fully engaged with itself, 'Uncut Gems' is a dizzying delight.
3  'Parasite'
Undoubtedly the upset of this decade in its Oscar win, Bong Joon-ho's biting satire of class and capitalism in South Korea has made waves across the world and even caught the attention of that illiterate dumbass in the White House. There's a real sense that no American filmmaker could make a movie this effective, because it so keenly points the figure out at western decadence and disparity.
2  'Portrait Of A Lady On Fire'
Celine Sciamma's haunting period romance between two women in 18th century France might seem like it's all a bit stuffy and unrelatable, but give it a chance and you'll find a story that transcends all of that and goes to things much deeper. Adele Haenel and Noemie Merlant's dynamic relationship and the romance that grow and flourishes between them is intense, carrying itself through the movie's heartbreaking end.
A movie about two men stuck on a remote island, tending to a lighthouse, has no right to be this blackly comic, disturbing, upsetting, engaging, or entertaining. Robert Pattinson and Willem Dafoe just throw themselves into the madness and the sickly grey palette and the jarring soundtrack just compounds all of the insanity on-screen. It's telling that a movie about people trapped inside with nothing to do except snap at one another should top the list of the year so far. We've all lived this to one degree or another.