'The King and I' stars at BGET on why this production needs to be seen with all the family
L

overs of musicals will no doubt be filled with a sense of warmth upon hearing the words 'The King and I'.

The story of a governess who gets a job caring for the King of Siam's children has charmed many over the years. Songs like 'Getting to Know You', 'Whistle a Happy Tune' and 'Shall We Dance' are among the catchiest musical numbers ever.

Many grew up watching the 1959 film starring Yul Brynner and Deborah Kerr over and over.

'The King and I' now comes to the Bord Gais Energy Theatre this month for a limited run.

We spoke with its stars Annalene Beechey (Anna) and Jose Llana (The King) about what's different about this production and what they love so much about the story.

 

What is it about 'The King and I' that is so timeless?

Jose Llana: First off, the songs are just so memorable - you'll come and bring your family and you'll go home humming all the music. Those songs have been sung so many times over the years. But I think also it's just a timeless story that can be told to any generation about two people from different countries - different worlds - coming together and becoming friends over the love of their children. We often see three generations of people in the audience and that's because it's a show you can see with your grandma and then go home and talk about.

Annalene Beechey: Same. My children came to see the show in London last year and they're aged 6 and 8 and they absolutely loved it. They were with my mom who is ageless and she absolutely loved it too. There is something about it. It's so visual, there's so much to look at, and the songs are, just as you said, so memorable.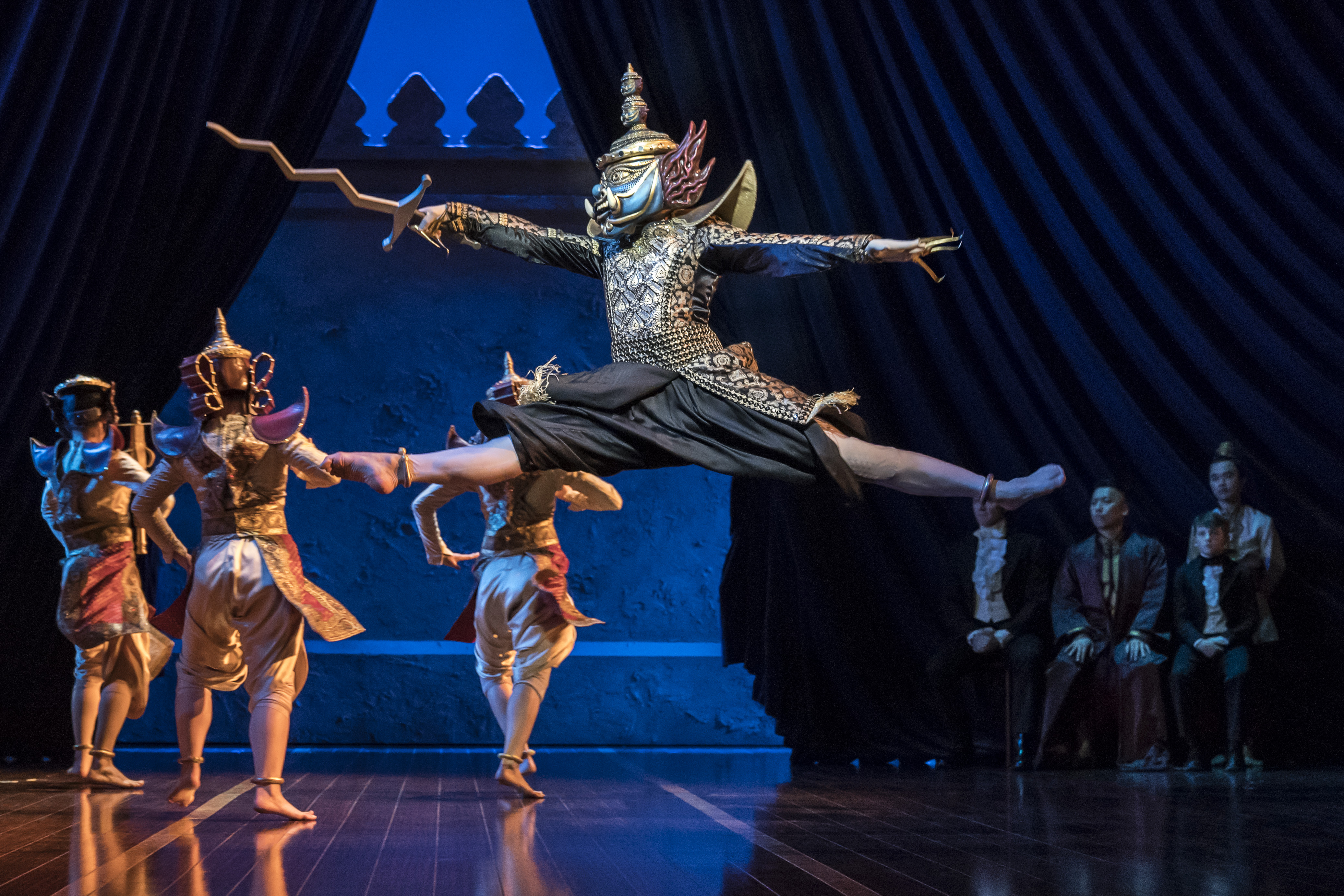 Jose:I mean you can actually hear that love for the music. There's an audible exhalation in the audience when 'Getting to Know You' starts because it's such a popular song and it's a song that you can sing with your kids and they'll sing along with it. I think the world is always hungering for the kind of show that you can bring your kids to and talk about in a really positive way which is why 'The King and I' is always popular when it comes back.
Annalene: And it's very relevant isn't it, to today? It's very much about learning about different cultures and accepting that culture and working together rather than against each other.
Jose:And if we've done our job correctly, then I think people can come to the show with their kids and go home and, after you talk about the fun songs and the big dress and them dancing around onstage, to get a lesson from the show which is getting to know people and finding new friends that maybe you didn't know that you would find before. That is such a powerful message which is why, again, 'The King and I' survives through time.
There are so many great numbers in it. You guys mentioned 'Getting to Know You' a couple of times there which I think is always the immediate song you associate with 'The King and I', but there are so many others too. Do each of you have a favourite that you like to perform?
Annalene: For me, it's probably ' Hello Young Lovers'. It's really beautiful. And I like that it's much more optimistic and uplifting than I ever thought it was. You know, on the face of it, I thought that it was a bit of a sad reflection about the loss of love, but actually, it's about love continuing on from generation to generation and will always be there.
Jose: For me, it's 'Shall We Dance'. I think in the show people are waiting for that song and waiting for the iconic scene of us dancing around the stage in that big polka. It's a lot to live up to and I think our production hopefully does a really good job of doing that. I think we call the dress the third person in the dance. It's quite a frock.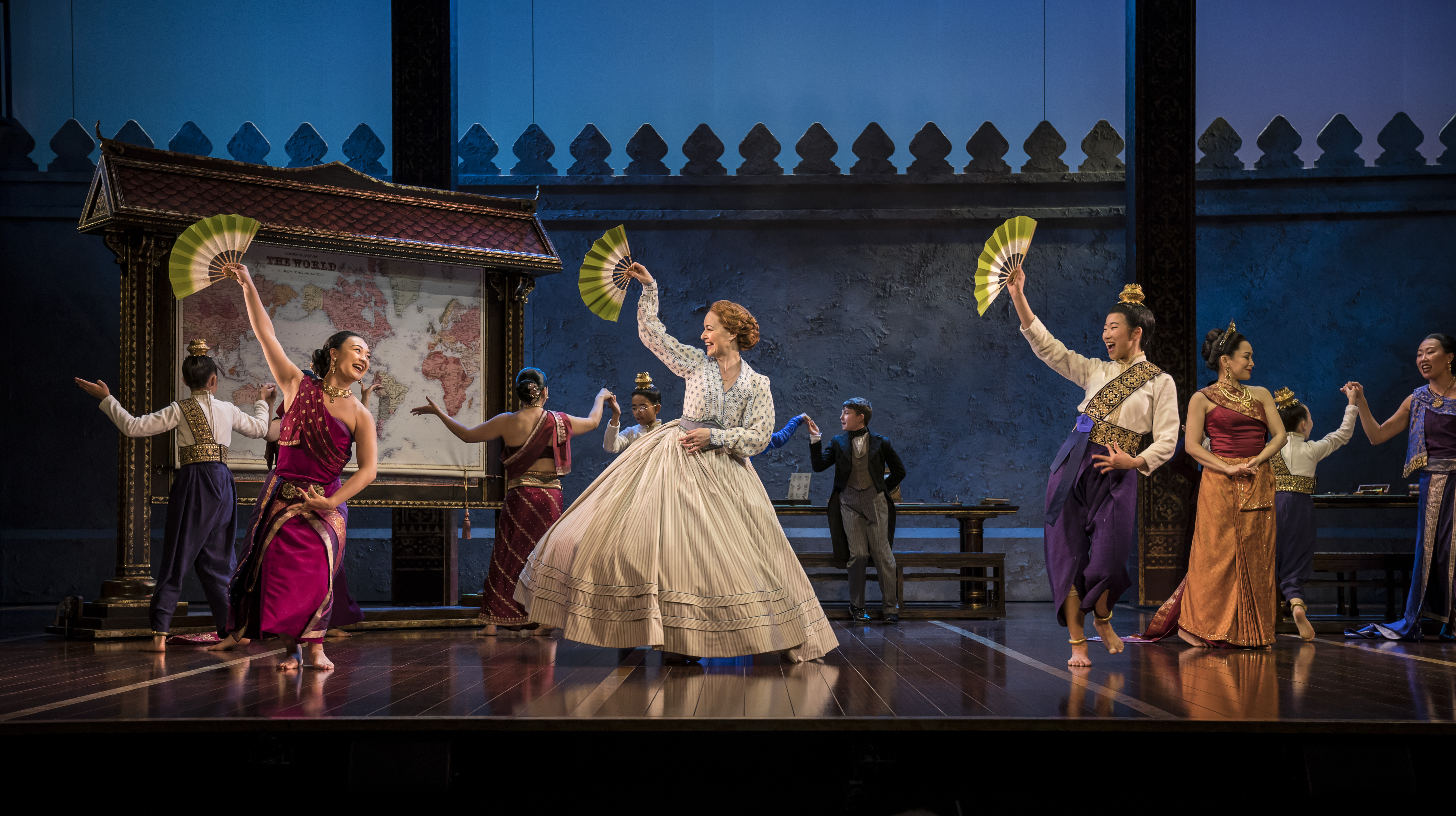 Is there a particular production of 'The King and I' that you guys have seen over the years, be it one from theatre or even film, that has stood out for you?
Annalene: I just remember the original Yul Brynner one because when I was growing up the musical films would be on television in the afternoons and things like 'Showboat' was on one week and 'Oklahoma' on the other week. I remember the dress and I remember the ballet of 'The King and I' really clearly. And they just stick with me. Also, I remember sitting there with my mom and my sister and us being together, watching it and enjoying it.
Jose: It comes from the Golden Age of Broadway musical theatre and Rodgers and Hammerstein brought this anthology of classic musical theatre that lives on still to this day. I remember watching the movie as a kid in my basement with my sister and my mom and my dad, just riveted. And I think that's the power of the storytelling and it's the power of the show that you can see it with your family and then it becomes a family memory that people can go "Oh maybe when I grow older, I'll show them and it'll be something I can share with my kids the way that I share with my mom and dad."
I just came off the U.S. tour of this same production and the number of times people will come after the show to the stage door, people in their 50s, 60s, 70s, 80s, and told me "Oh the last time I saw 'The King and I' was on this stage with Yul Brynner. And you realize the importance of the legacy that we're continuing on because there have been some pretty big people who have played these two roles and it's an honour. The lineage is there and for our 'The King and I' to be the first 'King and I' that some of the young kids, or not even young kids, some adults too, will see is a powerful thing.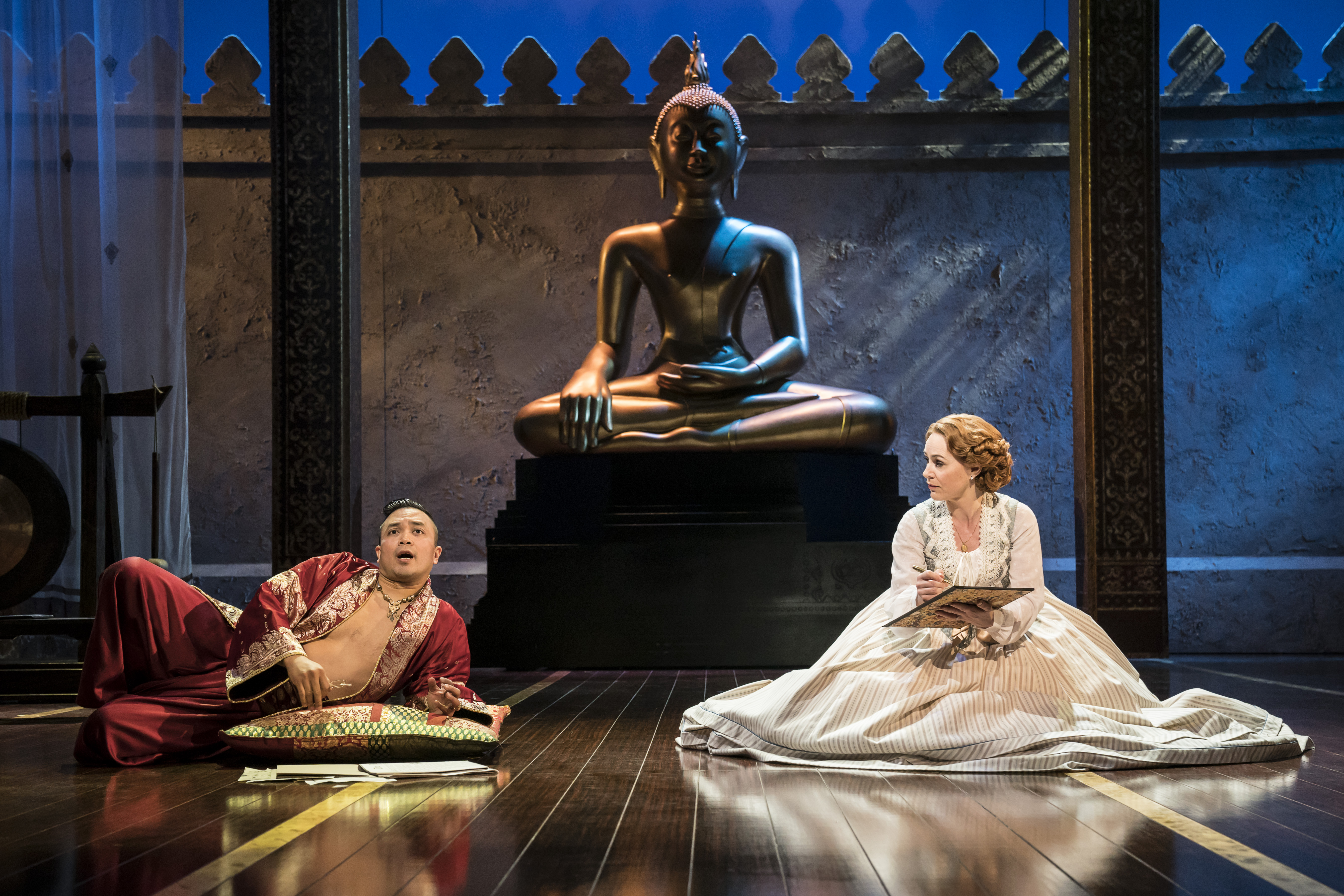 What is it about this particular production of 'The King and I' that is unique?
Jose: Well Bart [Sher], our director, went back to the original script from the 1950s as he wanted to bring back and reincorporate all the political lines that were originally written to set the stage for what was really happening in Siam at the time. There was a lot of political unrest, there was a big threat of colonization from the Western countries, and a lot of those lines had been edited out over the years with every production in favour of a more romantic, non-political version. With that, we are bringing politics back up to the forefront.
And as well Bart really wanted to make sure that he re-strengthened the female roles the way that they were always intended to be played. I think people forget how progressive Rodge and Hammerstein where. With almost all of their big shows, at the centre is an outspoken, strong-willed woman. With the fact that these musicals are all written in the 50s and 60s, that's a big thing to be able to say that. Their central character is always a woman who speaks her mind and gets in trouble for it. Think of Maria in 'The Sound of Music', Julie in 'Carousel', 'Laurie in 'Oklahoma', 'South Pacific' as well. So Bart wanted to make sure that, not only with Anna, but the head wife, Lady Thiang, and Tuptim, all three were very strong characters in the show. So I think if you are, say, a grandma bringing your kids and grandkids to the show, you will see 'The King and I' that you know, but there will also be a strengthened heightening of the female characters and there will be a warmer embrace of the politics of the time.
Annalene: Tony-award winning costumes which are absolutely stunning gorgeous to look at. And it's a very elegant set. It's not too fussy. There are these very simple, beautiful lines, and it's absolutely stunning to look at.
Jose: It's very epic. And I think to bring your family to it, you'll feel you get your money's worth. Definitely.
'The King and I' plays at the Bord Gais Energy Theatre from 21 May - 1 June 2019